Instrumentl creates easy-to-read 990 Reports based on digitized IRS Form 990s for thousands of private foundation and nonprofits to make it easier for you to find good fit funders like Birmingham Southern College.
If you'd like to get matched to similar funders to Birmingham Southern College, create a free Instrumentl account.
Based on most recent IRS 990 filing (2022)
Questions about this data?
Title
Name
Provost
Bradley J Caskey
Vp Enrollment Mgmt
Trent R Gilbert
Vp Inst. Advancement
Virginia G Loftin
Vp Adm/Coo/Int Vp Fin/Cfo
Lane K Estes
Professor
Sara H Robicheaux
See more
President
Daniel B Coleman
Vp Information Tech.
Anthony H Hambey
Professor
Mark S Schantz
Professor
Rick A Lester
Professor
George F Klersey
Vp Student Development
David M Eberhardt
Professor
Jake L Marrow
Chair Of The Board
De Lynn M Zell
Vice Chair Of The Board
Rev Keith Thompson
Secretary Of The Board
Joelle Phillips
Director
Brooke Tanner Battle
Director
Derry Bunting
Director
Ragan Cain
Director
Elizabeth M Dunn
Director
Brian Erickson
Director
Denson N Franklin Iii
Ex Officio
Bishop David Graves
Director
Dr Bruce Irwin
Director
Joab M Lesesne Iii
Director
John James Mcmahon Iii
Director
Ashlyn Meneguzzi
Director
Carl Dalton Cal Nesmithiii
Director
Andy Newton
Director
Elizabeth Featheringill Pharo
Director
Rev R Steven Reneau
Director
George B Salem
Director
Rev Dr David Saliba
Director
Scott Selman
Director
David M Smith
Director
Bryson Stephens
Director
Kevin R Stump Sr
Director
Sandy Thurmond
Director
Dr J Kevin Tucker
Director
Victoria Lee Vanvalkenburgh
Ex Officio
Bishop Debra Wallace Padgett
Director
Thomas Waters
Director
Richard B Yeilding
Don't miss out on other good fit funders!
See even more similar funders by creating a free 14-day account. Get personalized grant recommendations, tracking and more.
"Through Instrumentl, I was able to accomplish in 6 hours...SIX HOURS...what would have taken days or weeks with [another] search engine."

The funder insights you need
start your free trial & get a competitive edge
SAMPLE DATA
For preview purposes only;
not actual funder's data
Grant Amounts
Easily see the range of award sizes given over time. See key stats such as the most common award size, min/max, and more.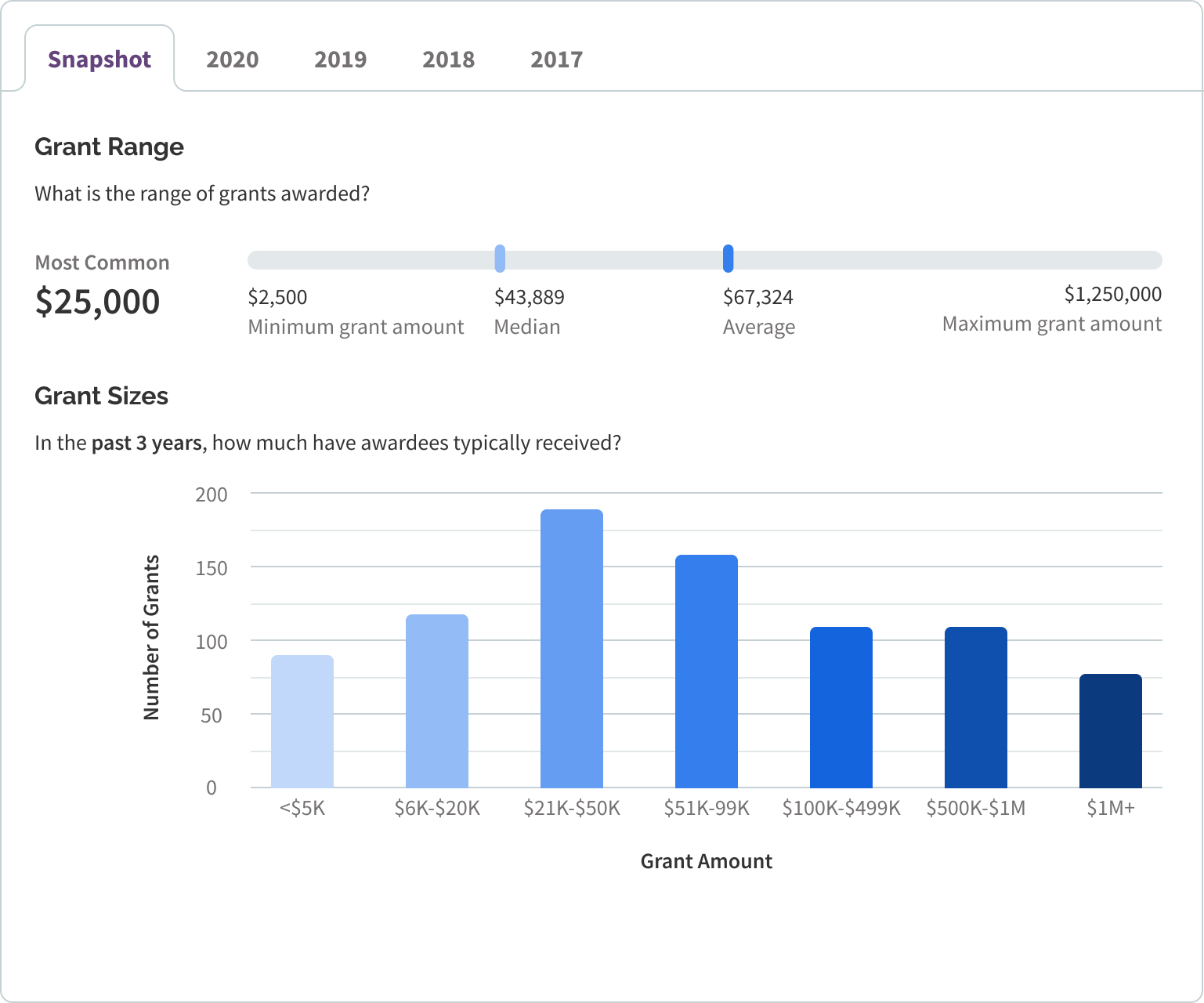 Openness to New Awardees
At a glance, see past and new awardees. See a snapshot over the past three years or dive into individual awards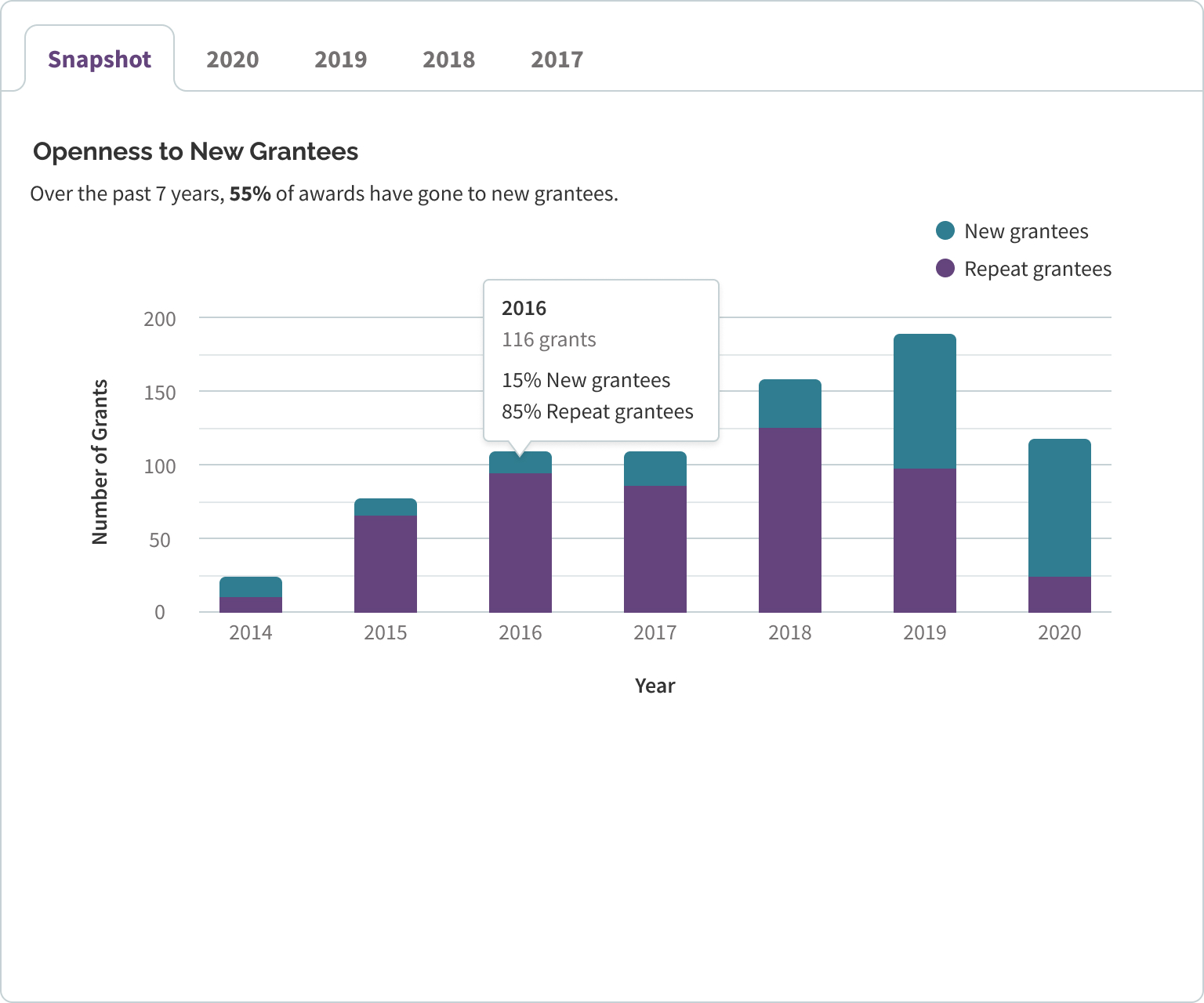 Category Insights
Find out funders' interests by seeing their top giving categories. Drill down into giving patterns per category.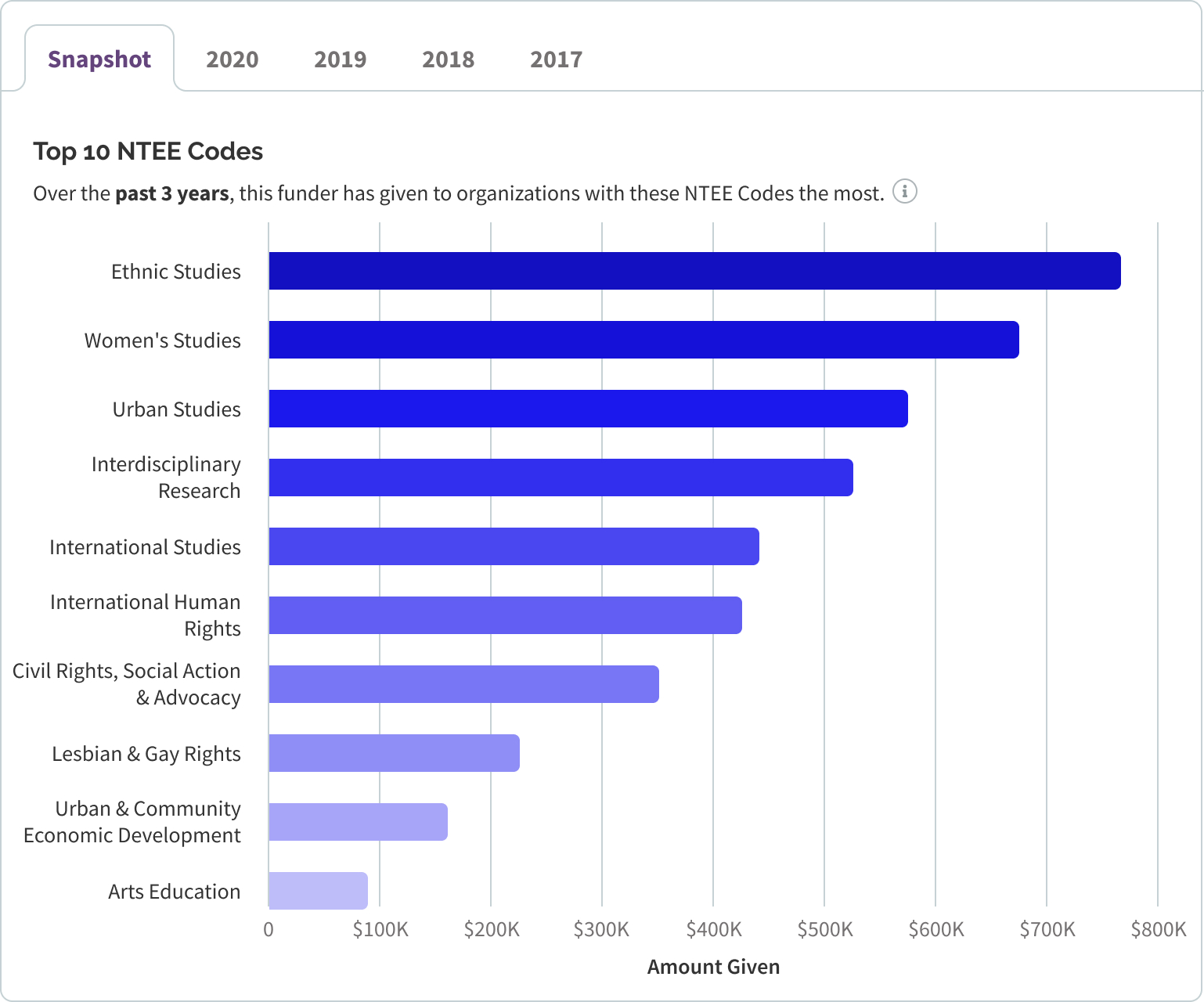 Previous

Next