Instrumentl creates easy-to-read 990 Reports based on digitized IRS Form 990s for thousands of private foundation and nonprofits to make it easier for you to find good fit funders like Centracare Clinic.
If you'd like to get matched to similar funders to Centracare Clinic, create a free Instrumentl account.
Based on most recent IRS 990 filing (2021)
Questions about this data?
Title
Name
President/Ceo
Kenneth D Holmen Md
Director
Donald Jurgens Md
Director
Christian P Schmidt Md
Director
Richard A Wehseler Md
Director
Bryan Rolph Md
See more
Director
Sharon J Ruggiero Md
Vice Chair
David Anfinson
Board Chair
Steve Laraway
Director
Bob Thueringer
Director
Father Tom Knoblach
Director
James Hebl
Director
Jeff Gau
Director
Joe Uphus
Director
Teresa Bohnen
Director
Tim Wensman
Chief Operating Officer/Evp
Craig Broman
Cfo/Sr Vp/Treasurer
Michael Blair
Chief Legal Officer/Sr Vp/Secretary
Santo Cruz
Vice President
Diane R Buschena Brenna
Vice President
Christopher W Boelter
Vp Ambulance Care
Joseph M Blonski
Vice President
Mark S Matthias
Vice President
Philip D Luitjens
Physician
Hani S Alkhatib
Physician
Hilary I Ufearo
Physician
Christopher B Miller
Physician
Kadir O Mullings
Physician
Dahlia H Elkadi
Don't miss out on other good fit funders!
See even more similar funders by creating a free 14-day account. Get personalized grant recommendations, tracking and more.
"Through Instrumentl, I was able to accomplish in 6 hours...SIX HOURS...what would have taken days or weeks with [another] search engine."

The funder insights you need
start your free trial & get a competitive edge
SAMPLE DATA
For preview purposes only;
not actual funder's data
Grant Amounts
Easily see the range of award sizes given over time. See key stats such as the most common award size, min/max, and more.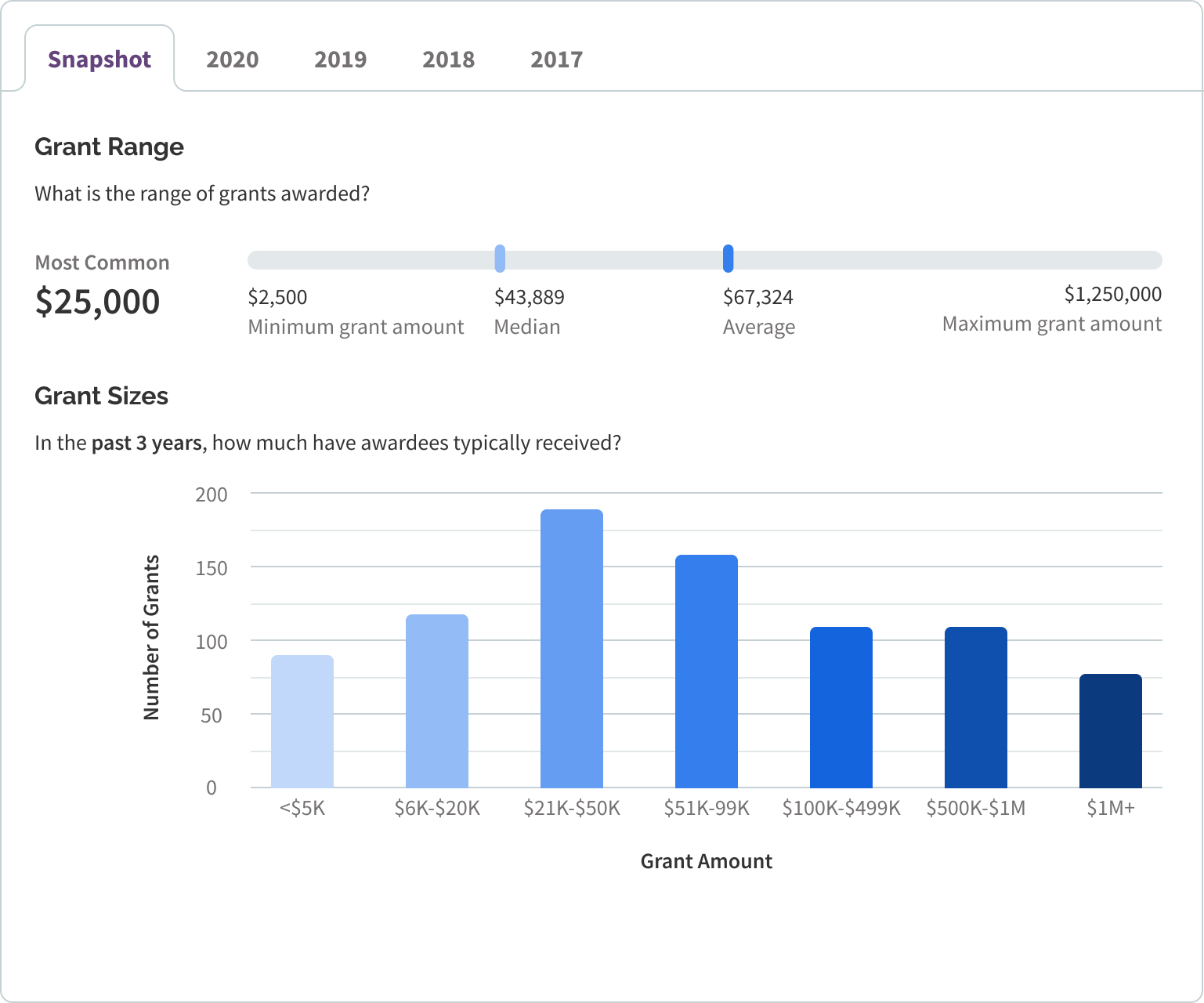 Openness to New Awardees
At a glance, see past and new awardees. See a snapshot over the past three years or dive into individual awards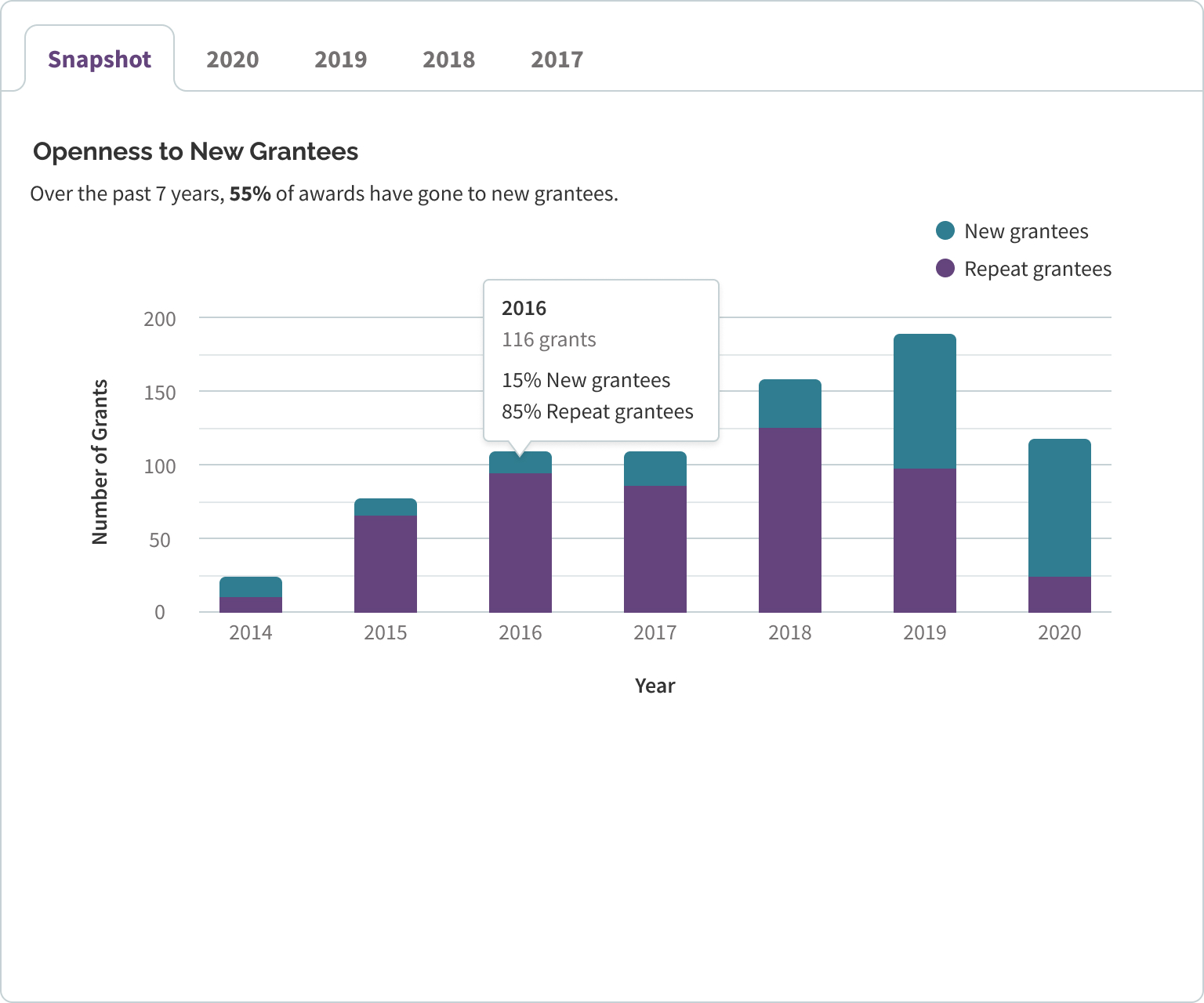 Category Insights
Find out funders' interests by seeing their top giving categories. Drill down into giving patterns per category.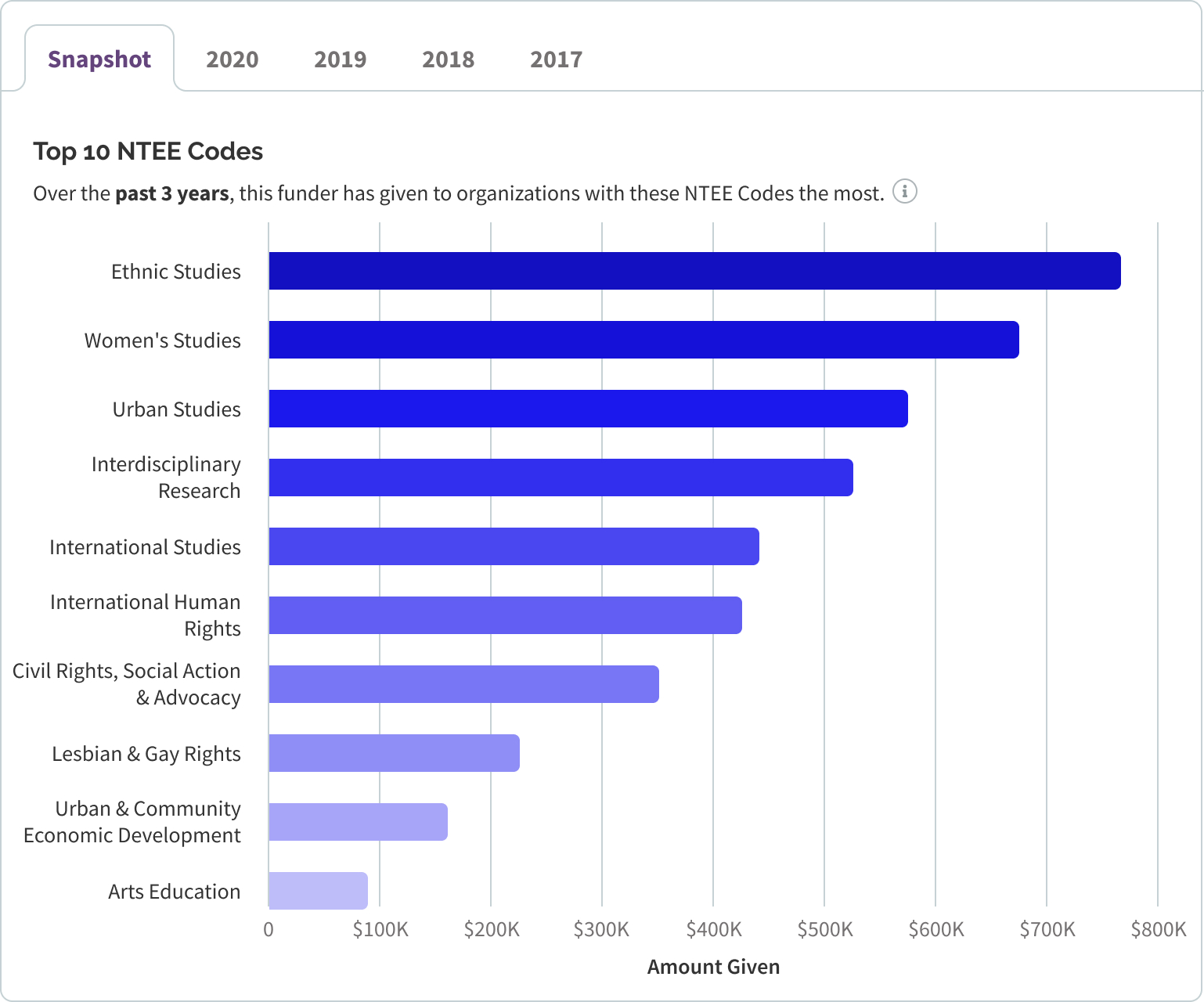 Previous

Next