Instrumentl creates easy-to-read 990 Reports based on digitized IRS Form 990s for thousands of private foundation and nonprofits to make it easier for you to find good fit funders like Council For Economic Development Hancock County.
If you'd like to get matched to similar funders to Council For Economic Development Hancock County, create a free Instrumentl account.
Based on most recent IRS 990 filing (2022)
Questions about this data?
Title
Name
Vice Preside
April Fisher
Trustee
Ben Lipps
Secretary
Harold Olin
President
Jeffrey Somers
Treasurer
Rick Edwards
See more
Trustee
Andrew Waggoner
Trustee
Bill Nemier
Trustee
Bob Carmony
Trustee
Brady Jacobs
Trustee
Brian Anderson
Trustee
Brian Gildea
Trustee
Brigette Cook Jones
Trustee
Buck Ritz
Trustee
Chris Harrington
Trustee
Chuck Fewell
Trustee
Dan Riley
Trustee
Dave Gray
Trustee
David Bego
Trustee
George Philhower
Trustee
Haley Tomlinson
Trustee
Jack Parker
Trustee
James Robinson
Trustee
Jason Koch
Trustee
Jenelle Smagala
Trustee
Jim Shelby
Trustee
Joe Renner
Trustee
John Jessup
Trustee
John Kennedy
Trustee
John Senger
Trustee
Kari Bennett
Trustee
Kristen Olsen
Trustee
Larry Siegler
Trustee
Lynn Greenwalt
Trustee
Mary Gibble
Trustee
Mike Sheek
Trustee
Retta Livengood
Trustee
Ron Pritzke
Trustee
Ryan Berry
Trustee
Steve Long
Trustee
Todd Pyatt
Trustee
Tonya Galbraith
Trustee
Wes Anderson Lisa Lantrip
Don't miss out on other good fit funders!
See even more similar funders by creating a free 14-day account. Get personalized grant recommendations, tracking and more.
"Through Instrumentl, I was able to accomplish in 6 hours...SIX HOURS...what would have taken days or weeks with [another] search engine."

The funder insights you need
start your free trial & get a competitive edge
SAMPLE DATA
For preview purposes only;
not actual funder's data
Grant Amounts
Easily see the range of award sizes given over time. See key stats such as the most common award size, min/max, and more.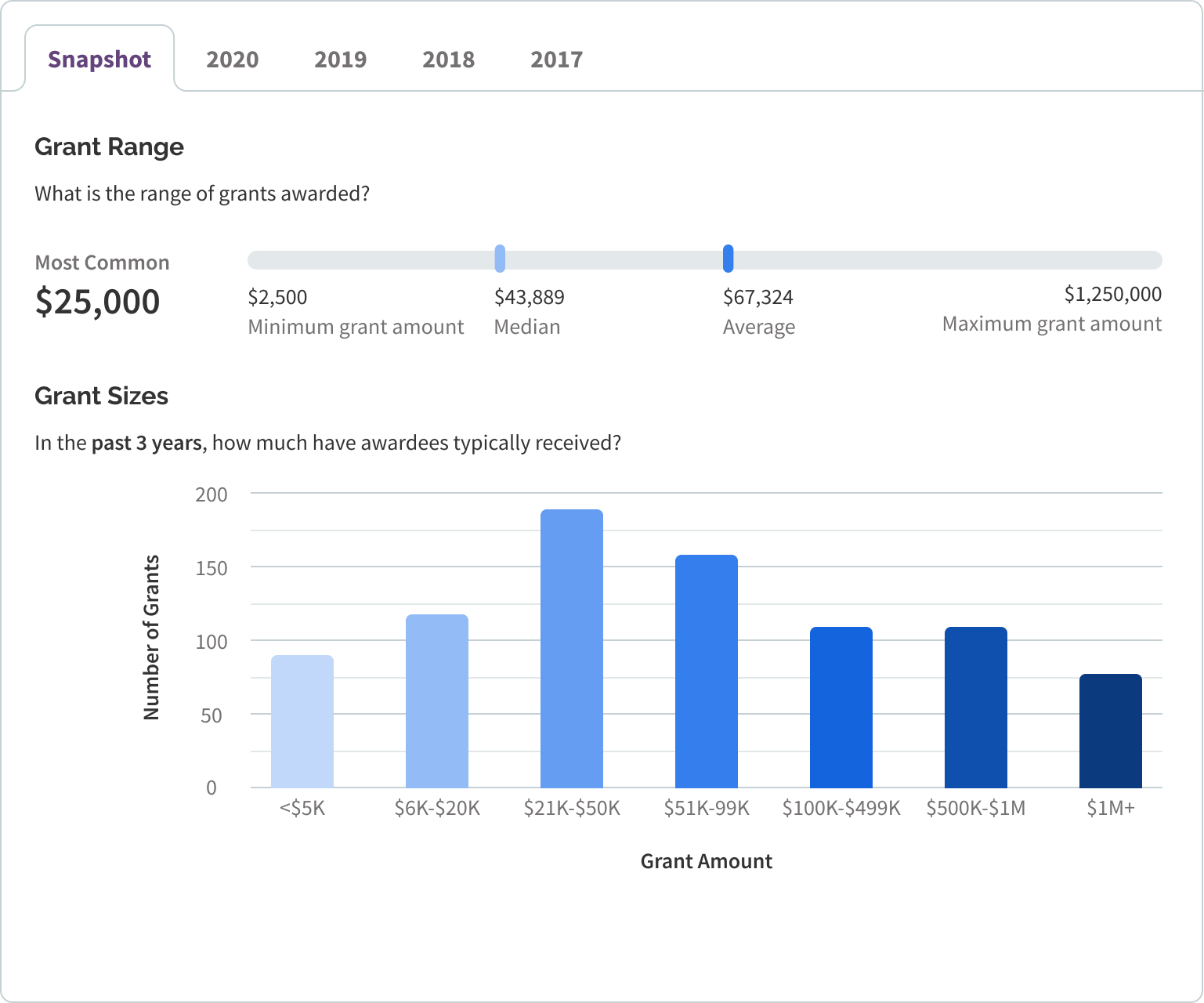 Openness to New Awardees
At a glance, see past and new awardees. See a snapshot over the past three years or dive into individual awards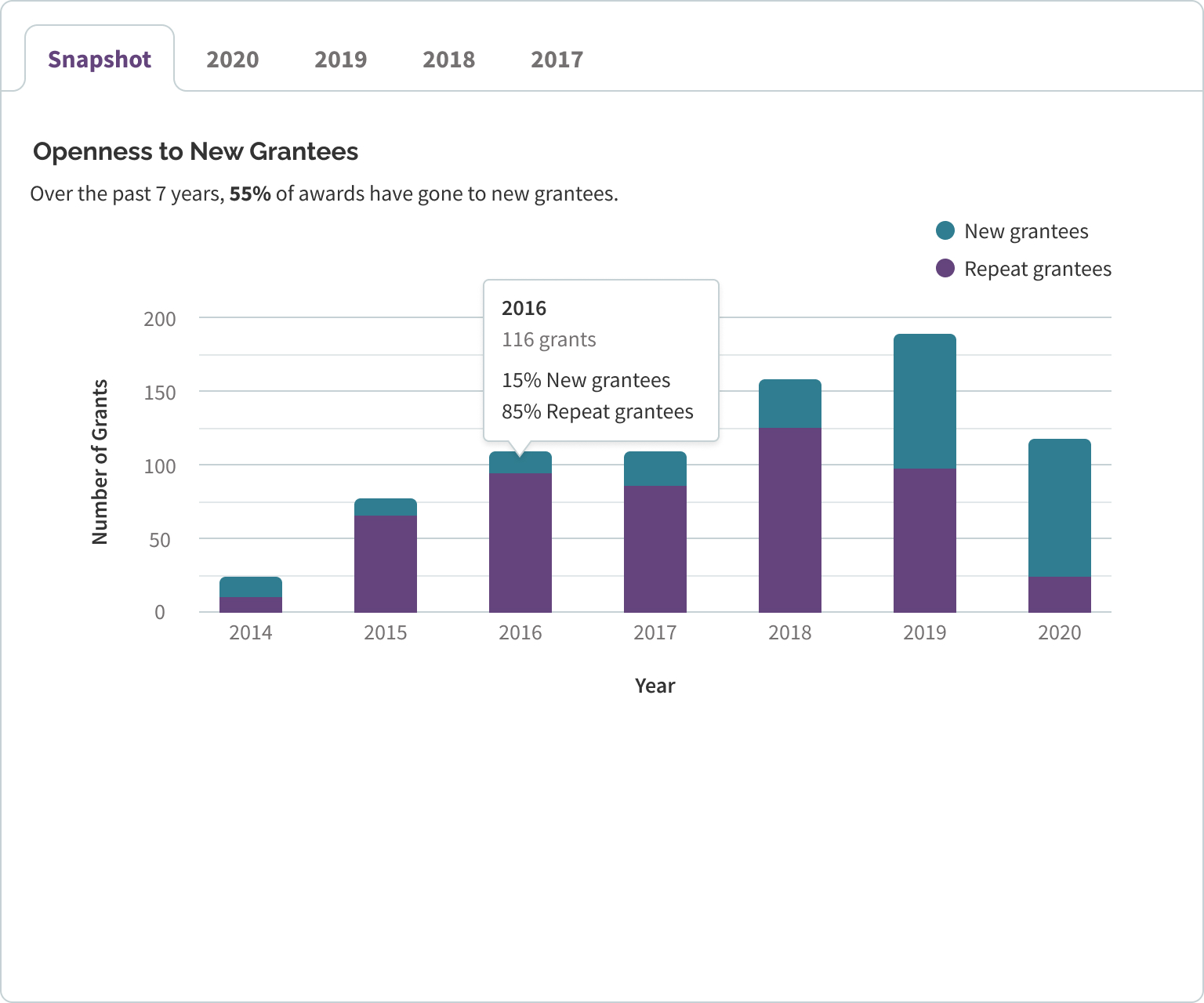 Category Insights
Find out funders' interests by seeing their top giving categories. Drill down into giving patterns per category.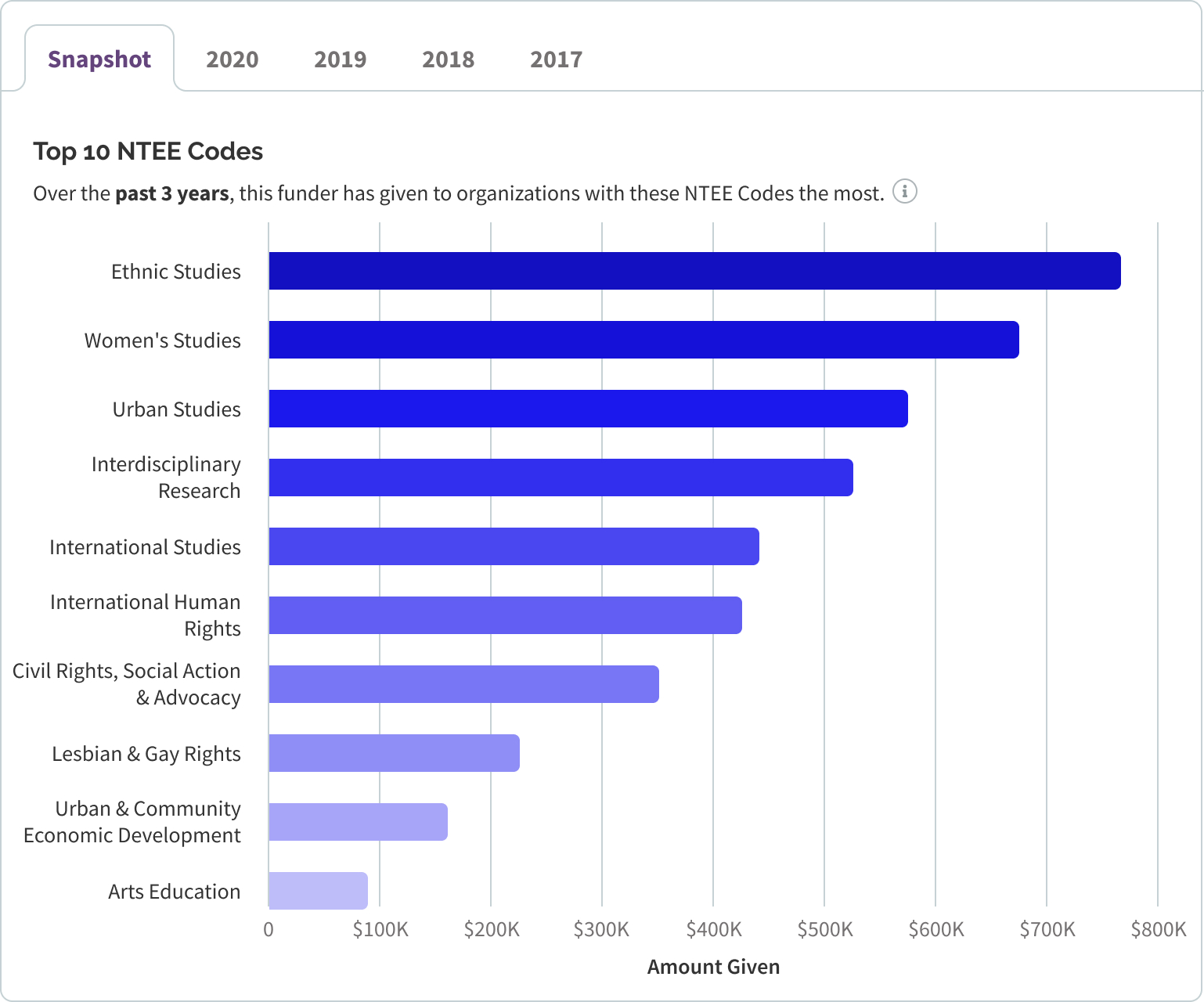 Previous

Next