Instrumentl creates easy-to-read 990 Reports based on digitized IRS Form 990s for thousands of private foundation and nonprofits to make it easier for you to find good fit funders like Drake University.
If you'd like to get matched to similar funders to Drake University, create a free Instrumentl account.
Based on most recent IRS 990 filing (2022)
Questions about this data?
Title
Name
President
Earl Martin
Trustee & Vice Chair
Joe Aiello
Trustee & Vice Chair
Jonathan Azu
Trustee & Vice Chair
Paul Doucette
Trustee & Board Chair
Peggy Fisher
See more
Trustee & Vice Chair
David Golder
Trustee & Vice Chair
Douglas Lang
Trustee & Vice Chair
Paul Leavitt
Trustee & Vice Chair
Cynthia Lesher
Trustee & Vice Chair (Thru 6/30/22)
Patrick Meyer
Trustee & Vice Chair
Paul Schickler
Trustee & Vice Chair
Jim Wallace
Trustee & Vice Chair
Lindsay Whorton
Trustee
Tom Bernau
Trustee
Karen Branding
Trustee
Douglas Bruce
Trustee
Suzie Burt
Trustee
Louis Carr
Trustee
Johnnie Carson
Trustee (Effective 10/2021)
Marta Codina
Trustee
Peter Cownie
Trustee
Mark Ernst
Trustee
Daniel Jacobi
Trustee
Greg Johansen
Trustee (Through 6/30/2022)
William Knapp Ii
Trustee
Cathryn Lacy
Trustee (Effective 10/2021)
Rachel Mclean
Trustee
David Miles
Trustee
John Miller
Trustee
Rudolph D Trebels
Trustee
Ike Vanden Eykel
Trustee
Larry Zimpleman
Provost
Sue Mattison
Vice President & Secretary
John Smith
Cfo & Treasurer
Adam Voigts
Chief Administration Officer
Venessa Kuhlmann Macro
Head Coach Men's Basketball
Darian Devries
Professor Of Law
Allan Vestal
Dean Of Law School
Jerry Anderson
Director Of Athletics
Brian Hardin
Dean, Pharmacy And Health Sciences
Renae Chesnut
Don't miss out on other good fit funders!
See even more similar funders by creating a free 14-day account. Get personalized grant recommendations, tracking and more.
"Through Instrumentl, I was able to accomplish in 6 hours...SIX HOURS...what would have taken days or weeks with [another] search engine."

The funder insights you need
start your free trial & get a competitive edge
SAMPLE DATA
For preview purposes only;
not actual funder's data
Grant Amounts
Easily see the range of award sizes given over time. See key stats such as the most common award size, min/max, and more.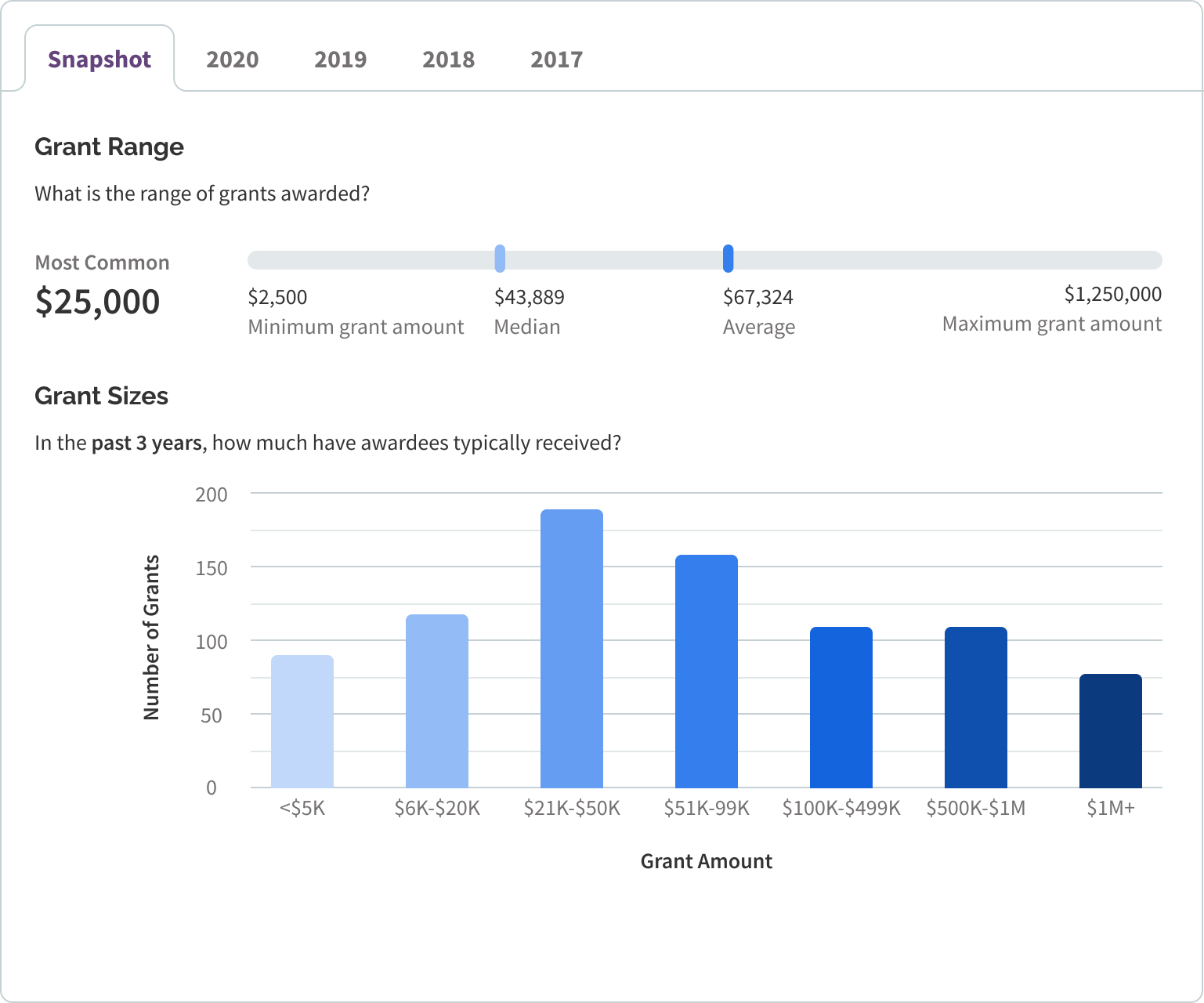 Openness to New Awardees
At a glance, see past and new awardees. See a snapshot over the past three years or dive into individual awards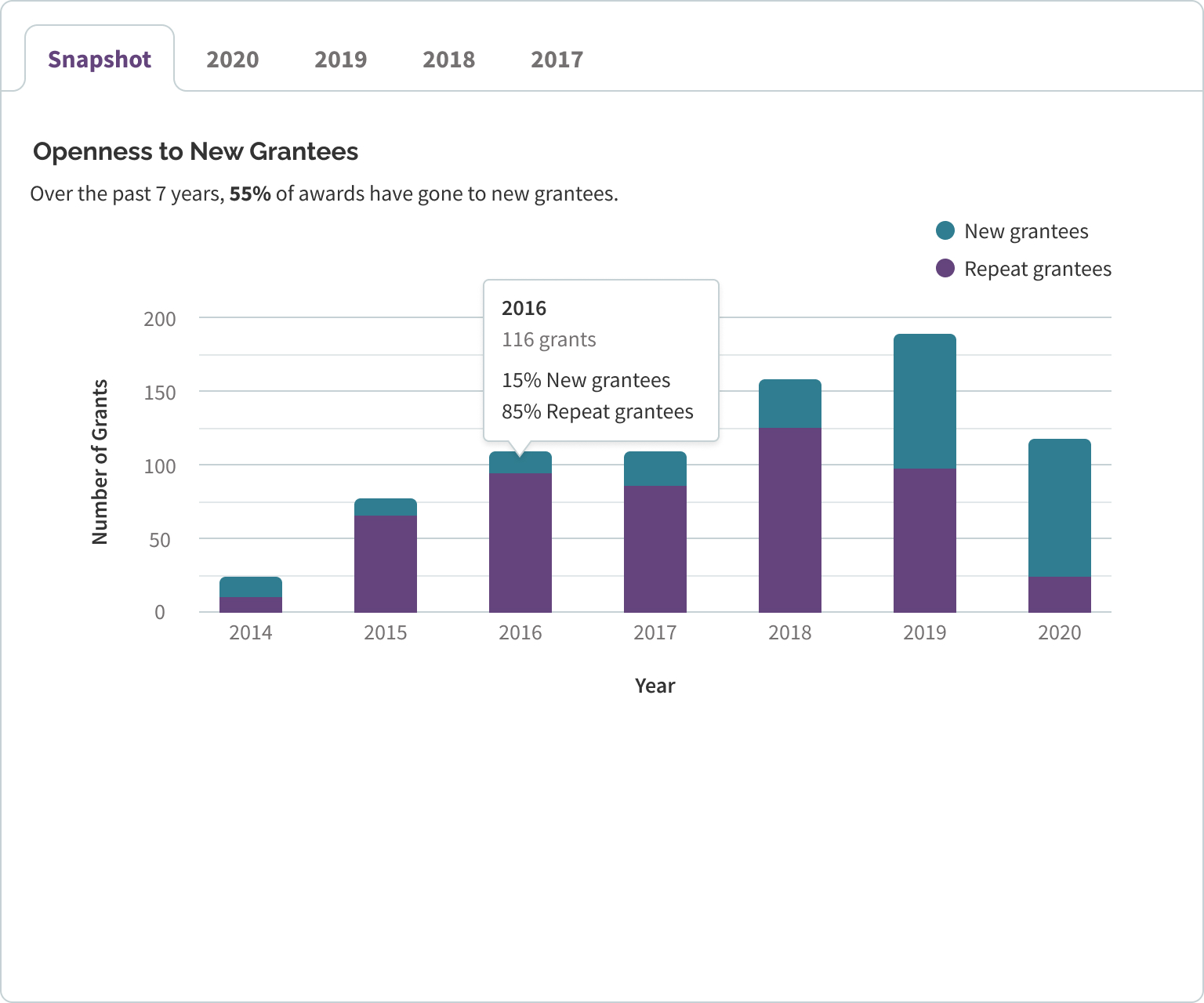 Category Insights
Find out funders' interests by seeing their top giving categories. Drill down into giving patterns per category.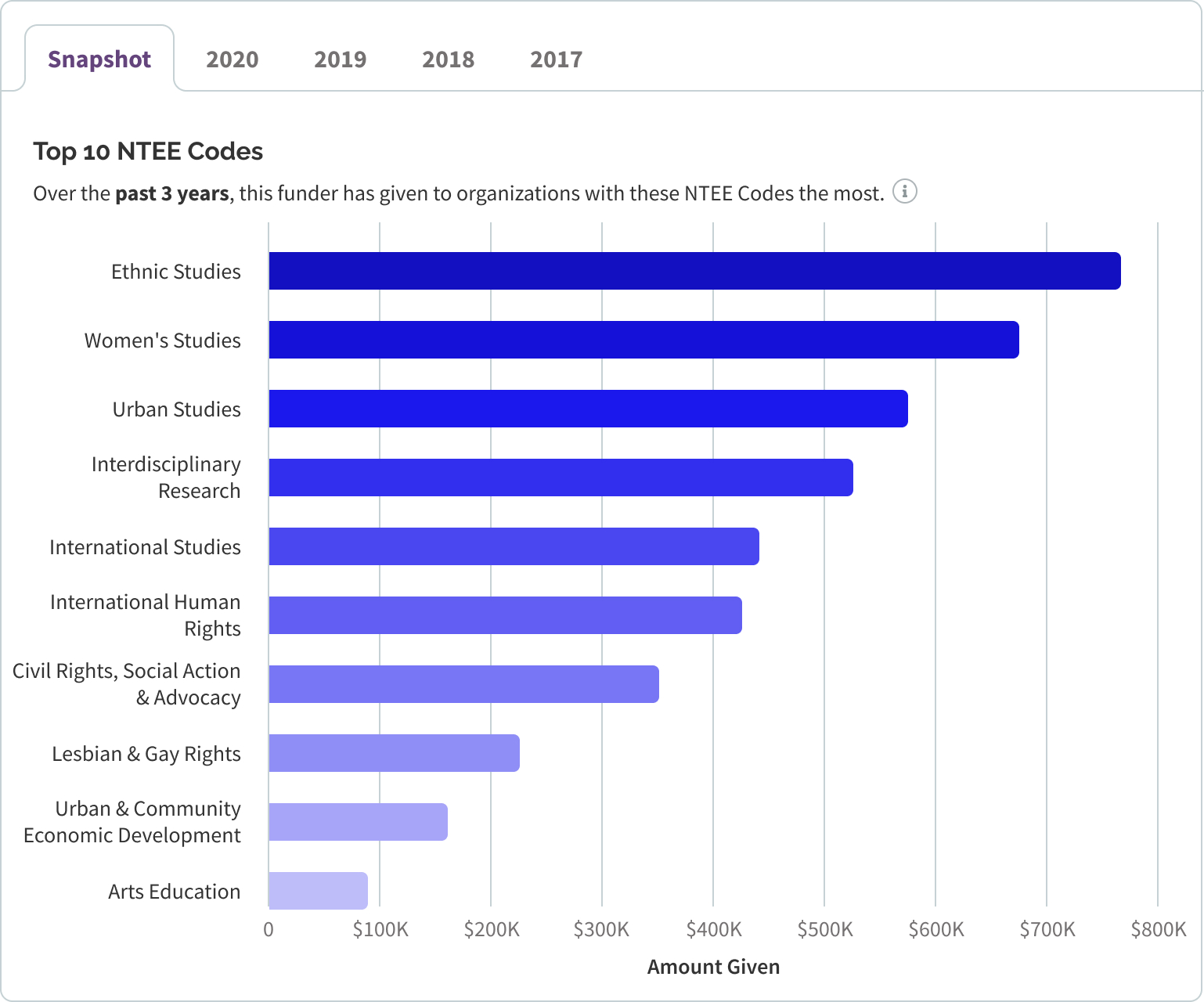 Previous

Next