Instrumentl creates easy-to-read 990 Reports based on digitized IRS Form 990s for thousands of private foundation and nonprofits to make it easier for you to find good fit funders like Husson University.
If you'd like to get matched to similar funders to Husson University, create a free Instrumentl account.
Based on most recent IRS 990 filing (2022)
Questions about this data?
Title
Name
Chair
John M Rohman
Vice Chair
Daniel R Hutchins
Trustee
Albert W Allen
Trustee
Earl C Black
Trustee
John P Boucher
See more
Trustee
Brock R Bradford
Trustee
Susan A Carlisle
Trustee
Daniel B Coffey
Trustee
Joseph H Cyr
Trustee
Edward O Darling
Trustee
Kris A Doody
Trustee
Jaclyn Fish
Trustee
Arthur D Fuller
Trustee
Ross Y Furman
Trustee
Philip E Harriman
Trustee
Kenneth A Hews
Trustee
Kelli L Theriault Hutchins
Trustee
Deborah Carey Johnson
Faculty Trustee
Michael Kamorski Ed D
Trustee
Bradley Libby
Trustee
Mary Prybylo
Trustee
Dr Ruth B Purtilo
Trustee
Robert J Ronan
Trustee
W Tom Sawyer Jr
Trustee
Dr Irving Schneider
Trustee
Will Taylor
Trustee
Richard C Trott Jr
Trustee
Randy L Wadleigh
Trustee
Betsy M Webb
Student Trustee
Ryan Wheelock
Trustee
Tracey L Whitten
Trustee
Michael E Williamson
Vp Fin. & Admin/Treasurer
R Thomas Welch
President
Dr Robert A Clark
Past Vp Fin. & Admin/Treasurer
Craig Hadley
Provost
Lynne Coy Ogan
Associate Professor
Tao Zhang
Associate Vp For Aux. Services
Thomas H Warren
Professor Of Pharmocology
William J Lindblad
Vp Of Advancement
Sarah C Robinson
Dean College Of Business & Nescom
Marie E Hankinson
Don't miss out on other good fit funders!
See even more similar funders by creating a free 14-day account. Get personalized grant recommendations, tracking and more.
"Through Instrumentl, I was able to accomplish in 6 hours...SIX HOURS...what would have taken days or weeks with [another] search engine."

The funder insights you need
start your free trial & get a competitive edge
SAMPLE DATA
For preview purposes only;
not actual funder's data
Grant Amounts
Easily see the range of award sizes given over time. See key stats such as the most common award size, min/max, and more.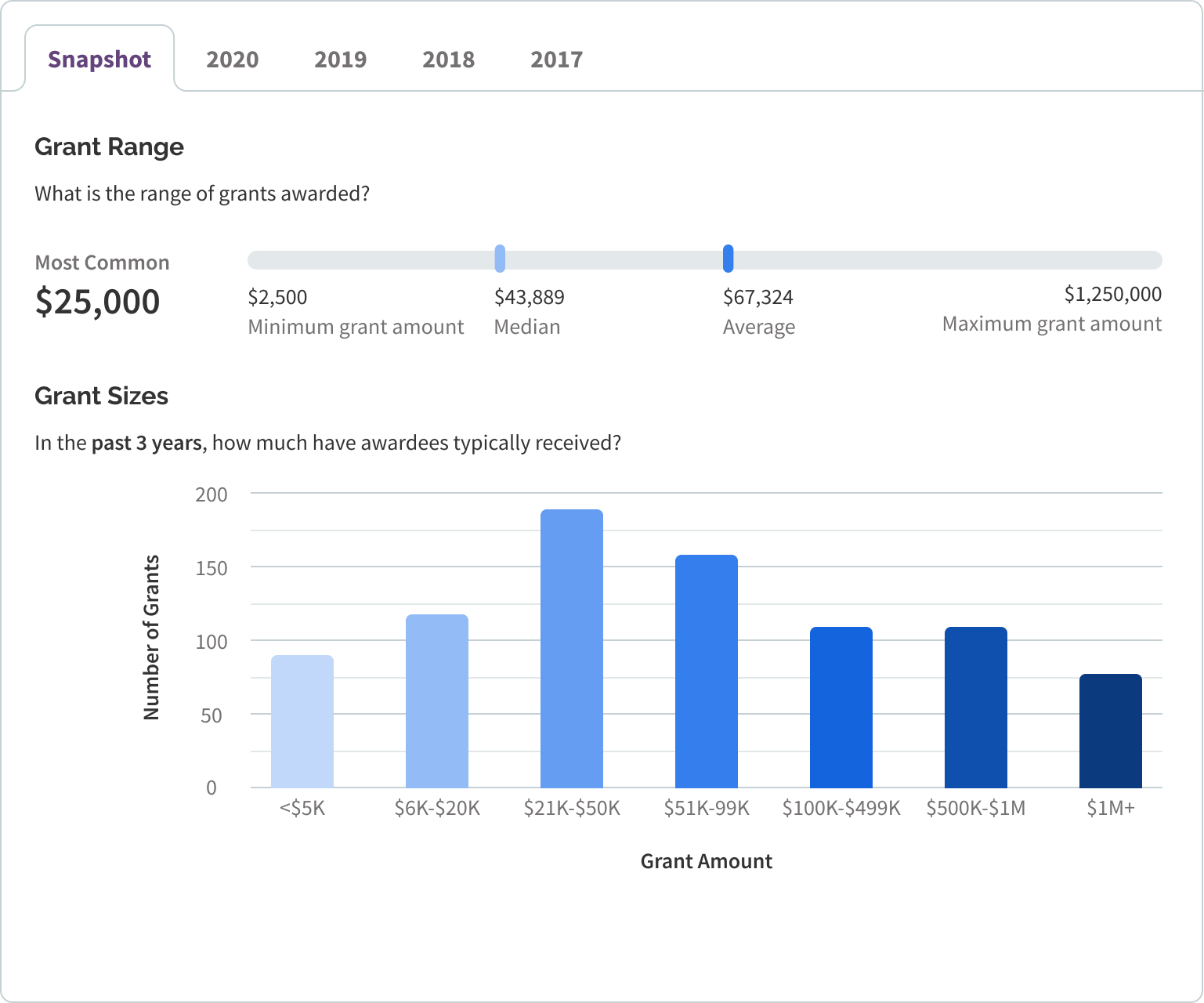 Openness to New Awardees
At a glance, see past and new awardees. See a snapshot over the past three years or dive into individual awards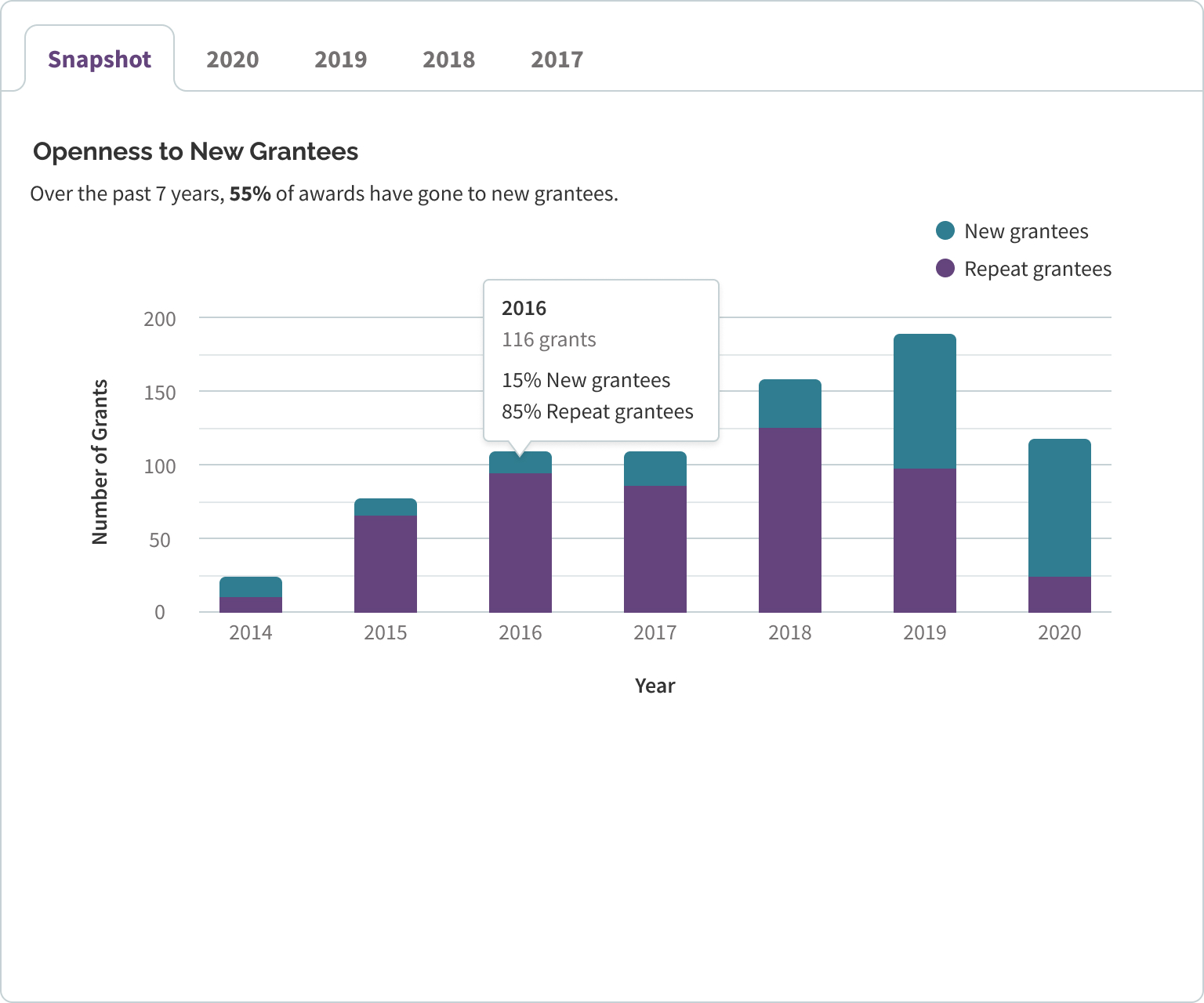 Category Insights
Find out funders' interests by seeing their top giving categories. Drill down into giving patterns per category.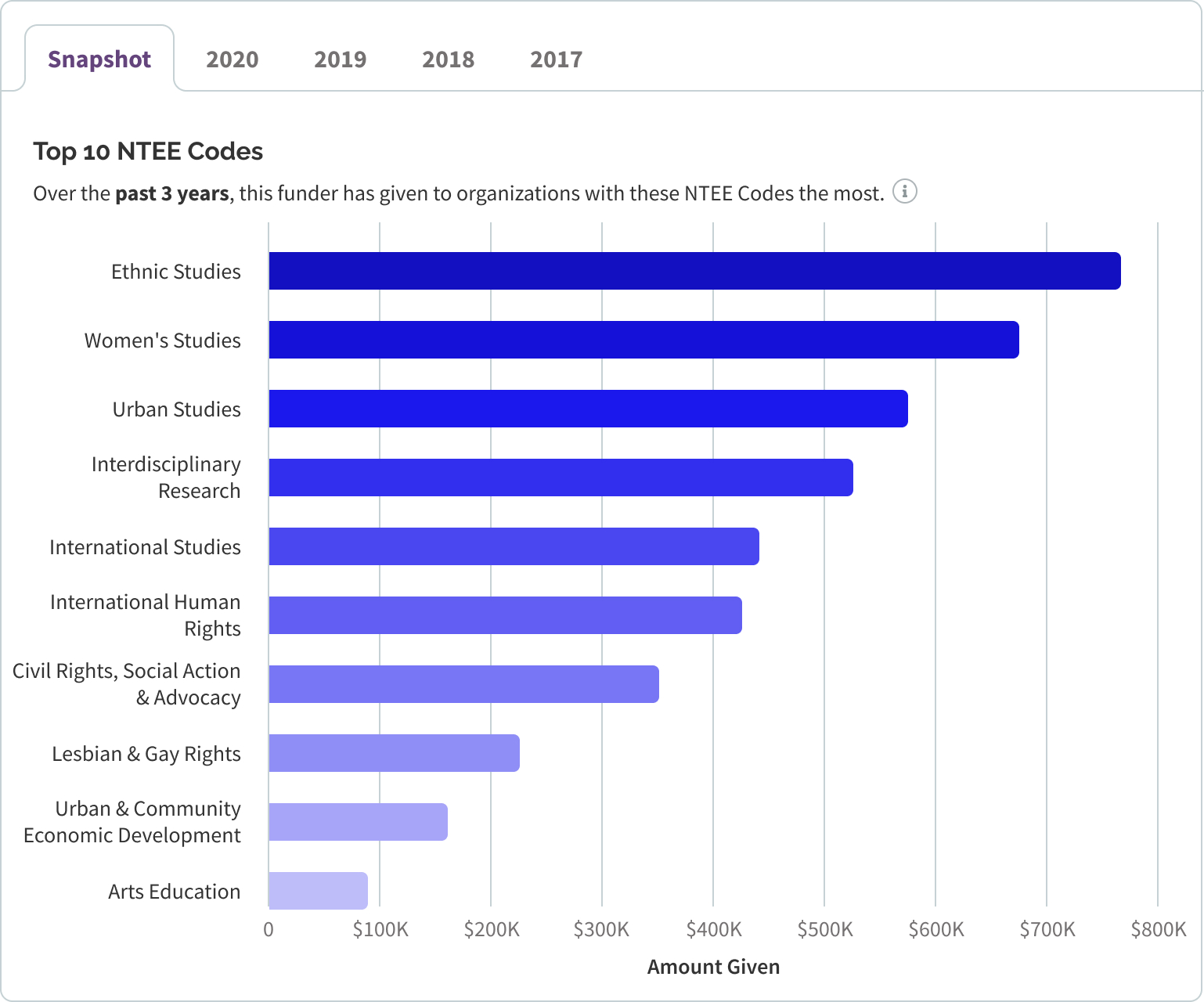 Previous

Next