Aboriginal Fund for Species at Risk (AFSAR) Grant
Government of Canada
Deadline: Mar 2, 2022 12:00pm PST
Grant amount: Up to C $100,000
Fields of work: Environmental Conservation
Applicant type: Indigenous Group
Funding uses: Research, Project / Program
Location of project: Canada
Location of residency: Canada
Exclusive to minorities: Yes
Overview:
NOTE: Applicants wishing to pursue aquatic AFSAR projects should contact the appropriate aquatic regional coordinator at DFO.
Overview
The protection of species at risk in Canada depends on a meaningful collaboration with Indigenous Peoples and organizations. The Aboriginal Fund for Species at Risk (AFSAR) was established in 2004 and supports the development of Indigenous capacity to participate actively in the implementation of the Species at Risk Act (SARA). The Act recognizes the important role that Indigenous Peoples play in wildlife conservation and the need to consider Aboriginal Traditional Knowledge (ATK) in the assessment of which species may be at risk, as well as in the development and implementation of protection and recovery measures. Additionally, AFSAR supports projects that will proactively prevent species, other than species at risk, from becoming a conservation concern.
Environment and Climate Change Canada (ECCC) administers AFSAR funding that supports terrestrial stewardship projects and Fisheries and Oceans Canada (DFO) is responsible for administering AFSAR aquatic stewardship projects.
Objectives
The objectives of AFSAR are to:
support and promote the conservation, protection and recovery of target species and their habitats on Indigenous lands or traditionally used territories and
support the engagement and cooperation of Indigenous Peoples in the conservation and recovery of the target species, their habitats and SARA processes
Expected results
The expected results of AFSAR are:
Canada's wildlife and habitat is conserved and protected
Canada's species at risk are recovered and
Indigenous Peoples are engaged in conservation
Eligible projects
In order to be eligible, proposed projects must target the following species:
species listed on Schedule 1 of SARA (except those listed as extirpated), and/or
species that have been assessed by the Committee on the Status of Endangered Wildlife in Canada (COSEWIC) as endangered, threatened, or of special concern but have not yet been listed on Schedule 1 of SARA.
Up to 20% of the available funds will be directed towards projects targeting species that are not listed on Schedule 1 of SARA but assessed by COSEWIC as endangered, threatened or special concern. The majority of program funds (i.e., at least 80%) will be directed to projects targeting species listed on Schedule 1 of SARA. Priorities within these eligible species are listed below. Please consult this list to determine if your proposal could have a higher chance of success.
Activities eligible for funding include:
habitat protection and securement

habitat improvement
species and habitat threat abatement
conservation planning
surveys, inventories and monitoring
project evaluation
documentation and use of Aboriginal Traditional Knowledge
outreach and education
capacity building
Activities other than those listed above may be considered subject to approval.
Program priorities

The program will prioritize projects targeting Priority Species (see Table 1).
Priority Species were selected to align with the Government of Canada's Pan-Canadian Approach to Transforming Species at Risk Conservation in Canada. This new Pan-Canadian Approach represents a shift from a single-species approach to conservation to one that focuses on priority places, species, sectors and threats, through more multi-species and ecosystem-based efforts and collaborative partnerships. The Priority Species listed below were selected based on their likelihood to benefit from stewardship activities, to include those that may not benefit from other ECCC funding sources, and to include those with cultural significance.
Range of funding
The minimum funding request suggested for new and multi-year projects is $10,000 and project funding usually ranges from $10,000 to $50,000 per project. Projects may extend over more than one year to a maximum of 3 years. The program requires a minimum of 1:0.20 leveraging on funds that it invests so that, for every $1 provided by AFSAR, at least $0.20 is raised by project recipients. This leveraging can take the form of either financial or in-kind resources (equipment loans, donations of building materials and volunteer labour).
You can learn more about this opportunity by visiting the funder's website.
Eligibility:
All Indigenous communities and organizations located in Canada are eligible for funding, including:

Indigenous not-for-profit and for profit organizations
territorially based Indigenous groups
district councils, Chiefs councils and Tribal councils
traditional appointed advisory committees
Indigenous corporations
Indigenous partnerships and groups
Indigenous research, academic, and educational institutions
Indigenous cultural education centres
Indigenous land/resource management authorities
Indigenous co-operatives
Indigenous societies
Indigenous boards and commissions
other organizations (Indigenous and non-Indigenous) if mandated by one of the above eligible recipients.
Projects must take place on:

reserves and Lands set apart for the use and benefit of Aboriginal Peoples under the Indian Act or under section 91 (24) of the Constitution Act,1867
other lands directly controlled by Indigenous Peoples (e.g., Métis Settlement lands, and land claim/treaty settlement lands), and lands set aside in the Yukon and Northwest Territories pursuant to Cabinet Directive, circular No.27 or
lands where traditional activities (harvesting or other) are carried out by Indigenous Peoples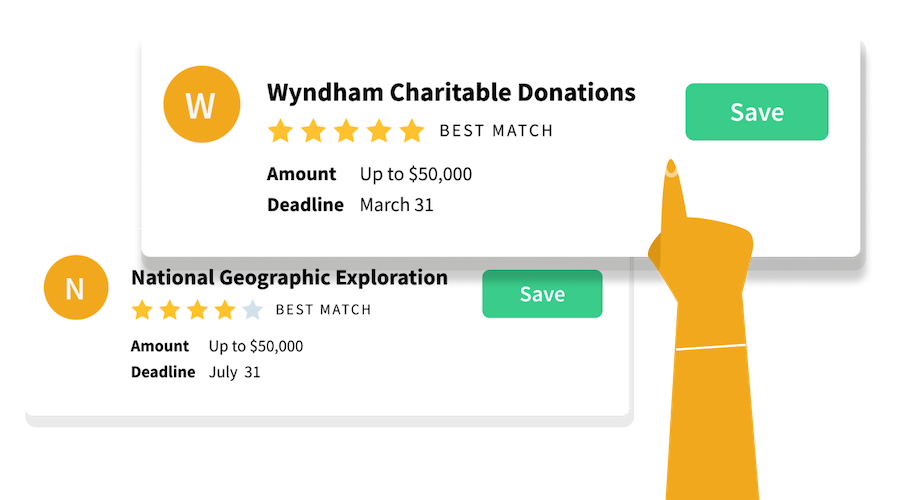 Get matched to similar grants
See how we help our customers save time and find new funding by trying out Instrumentl for 14-days free or learn more.