Note: This grant page has been archived and is very likely out of date.
Acres for America Grant
National Fish and Wildlife Foundation (NFWF)
---
Grant amount: Approximately US $517,000
Deadline: The deadline for this grant has passed
Applicant type: Indigenous Group Government Entity Nonprofit
Funding uses: Applied Project / Program
Location of project: United States
Location of residency: United States
Overview:
Acres for America is the National Fish and Wildlife Foundation's (NFWF) premier land conservation program, and was established to provide urgently needed funding for projects that conserve important large-scale habitats for fish, wildlife, and plants through land acquisitions and perpetual conservation easements.
In 2005, Acres for America was launched as a partnership between Walmart Stores (www.walmart.com) and NFWF. As a founding partner, Walmart's goal was to offset the footprint of its domestic facilities on at least an acre by acre basis – a number then estimated at 100,000 acres – through permanent conservation of important wildlife habitats. The program has now helped to permanently protect over 1.3 million acres valued at $500 million, and connect more than 10 million acres of public and private conservation lands across the country.
This Request for Proposals will collect pre-proposals from around the nation; from which NFWF will select a small number of applicants to submit a more detailed full proposal. Prior to submitting a pre-proposal, applicants are strongly encouraged to contact the appropriate NFWF regional office (listed in the Applicant Assistance section of this RFP). The purpose is to give the applicant an opportunity to share project concepts and ideas prior to fully preparing and submitting a pre-proposal.
Geographic Focus
Acres for America is a nation-wide program. Since its inception, 81 projects have been funded in 35 states, the District of Columbia and Puerto Rico.

Program Priorities
Preferential consideration will be given to proposals that can demonstrate their ability to achieve more than one of the program priorities below.
​Conserve critical habitats for birds, fish, plants and wildlife

Connect existing protected lands to unify wild places and protect critical migration routes
Provide access for people to enjoy the outdoors
Ensure the future of local economies that depend on forestry, ranching and wildlife
To be competitive for funding through the Acres for America program, land acquisitions and conservation easements should address the following criteria:
Conservation Criteria:
Project Scale and Program Priorities. Projects should protect or contribute to the protection of significant acres of land, address one or more of the program priorities, and meet the other criteria below. Acres for America projects have ranged in size from several hundred acres to well over 100,000 acres, with an average size of more than 16,000 acres. The common characteristics of all Acres for America projects is that they are of a size that is significant for the landscape in which they are located, and/or they have exceptional strategic importance for conservation in the region.
National or State Conservation Priority. Endorsement by appropriate federal, state, and local government agencies that the acquisition is of high conservation value is a primary consideration. Please make note if the project is part of published conservation plans (such as North American Waterfowl Management Plan, Partners in Flight, State Wildlife Action Plans, or Endangered Species Act Recovery Plans). Natural Heritage rankings for key species present on the site are an important consideration when available. Endorsement by non-profit conservation organizations that the acquisition is of high conservation value using same criteria as above is also a primary consideration. Letters of support from agencies and organizations should be available for review at the full proposal stage.
Protect Critical Fish and Wildlife Species. Important fish, wildlife, and/or plant resources, such as endangered species or areas of significant biological diversity, as identified by conservation agencies or organizations, should be conserved through the acquisition. Quantification of resources is important (e.g. 10% of the state's bald eagles nest at the site vs. bald eagles nest at the site.)
Expand Wildlife Connectivity. Acquisitions that reduce fragmentation of key habitats, expand and enhance wildlife corridors and contribute to larger landscape-scale conservation efforts are preferred over isolated acquisitions.
Expand Public Access to Nature. Projects that provide public access for people to enjoy and experience the outdoors, recreate and connect with nature are preferred. It must be clearly stated in the grant application what the uses are, or will be allowed or not allowed (e.g. hunting, nature observation, ATV use, camping, etc.). State the number of additional acres of land or miles of river that will be opened to public access. It also should be indicated whether by acquiring this land public access will be improved to neighboring parcels. NFWF understands that conservation easement projects may have difficulty satisfying this criterion.
Benefit Local Economies. Projects that can demonstrate the connection between the land acquisition and related benefits to local economies are preferred. For example, projects could help expand tourism or recreational economies, or contribute to community forestry. Applicants are encouraged to estimate the economic benefits that are expected as a result of the project (i.e., number of jobs sustained or created).
Provide a Range of Ecological Services. Please indicate if the project can demonstrate or even quantify the ecological services provided or protected through land protection (i.e., securing drinking water sources, or protecting stream flow for aquatic resources, carbon sequestration).
Additional Criteria:
Shapefile. In the Full Proposal stage only, applicants will be required to provide detailed digital Shapefiles in Easygrants delineating the land proposed for conservation in the context of adjacent protected lands.

Acquisition Disposition. Final disposition of land, including long-term ownership and management plans, must be clearly stated. If the federal government is to receive land, additional review by NFWF may be necessary.
Easement Restrictions. Explain in detail the restrictions to be included in the conservation easement, and how these will protect the conservation values of the property.
Funding Availability and Match
Approximately $3.1 million will be available to support projects in 2018. Based on prior year decisions, we anticipate that between four and eight projects will be awarded funds. All grant awards require a minimum 1:1 match of cash or contributed goods and services. Federal funds may be considered as match. Due to the competitive nature of this program, successful Acres for America projects typically have matching funds at a 5:1 ratio or greater.
You can learn more about this opportunity by visiting the funder's website.
Eligibility:
​Eligible applicants include non-profit 501(c) organizations, state government agencies, local governments, municipal governments, Indian tribes, and educational institutions.
Land Acquisition and Conservation Easement Eligibility

​All acquisition documents, including appraisals, title reports, environmental hazard assessments, mineral rights assessments, surveys, and where appropriate, a local attorney's opinion of easement viability, as well as other appropriate documents, must be available for NFWF staff review as part of the application process. For more specific information regarding funding an acquisition of interest in real property, see NFWF's Applicant's FAQ ​webpage.
The fee transfer or perpetual conservation easement must qualify for "conservation purposes" as defined by Internal Revenue Code Section 170(h), which generally includes the following:

​​​the preservation of land areas for outdoor recreation by, or the education of, the general public; the protection of relatively natural habitats of fish, wildlife, or plants, or similar ecosystems; the preservation of open space - including farmland and forest land - for scenic enjoyment or pursuant to an adopted governmental conservation policy; in either case, such open space preservation must yield a significant public benefit; the preservation of historically important land areas or buildings.

​​Debt retirement on acquisition projects is not preferred.
Applicants should be able to secure letters of support from appropriate Congressional representatives for acquisition of interest in a real property if requested by NFWF.
Ineligibility:
Ineligible applicants include U.S. Federal government agencies, private businesses, individuals, international organizations.
Ineligible Uses of Grant Funds

​NFWF funds and matching contributions may not be used to support political advocacy, fundraising, lobbying, litigation, terrorist activities or Foreign Corrupt Practices Act violations.
NFWF funds may not be used to support ongoing efforts to comply with legal requirements, including permit conditions, mitigation and settlement agreements. However, grant funds may be used to support projects that enhance or improve upon existing baseline compliance efforts.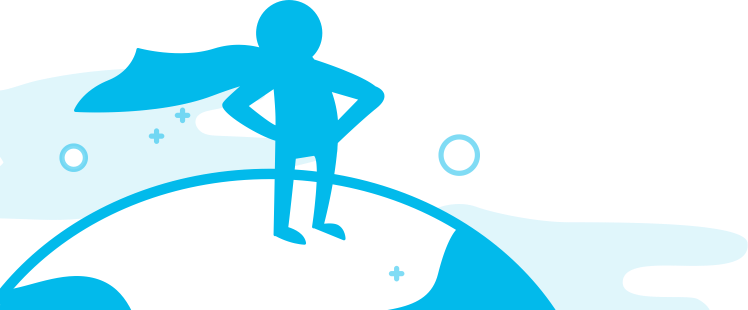 Find more grants like this
Find more grants like the Acres for America Grant by joining Instrumentl.
We help nonprofits and academics find more grants and take control of their grants process with a refreshingly intuitive online platform.