Proposition 68 Urban and Community Forestry: Urban Forest Management Activities
California Department of Forestry and Fire Protection (CAL FIRE)
Suggest an update
Grant amount: US $150,000 - US $1,000,000
Deadline: Nov 29, 2020 3:00pm PST (Pre proposal)
Applicant type: Government Entity Nonprofit College / University
Funding uses: Education / Outreach
Location of project: California
Location of residency: California
View website
Save
Need help writing this grant?
---
Overview:
The California Department of Forestry and Fire Protection (CAL FIRE) Urban & Community Forestry Program works to optimize the benefits of trees and related vegetation through multiple-objective projects. These projects provide environmental services and cost-effective solutions to the needs of urban communities and local agencies. Benefits of the projects include increased water supply, clean air and water, reduced energy use, flood and storm water management, recreation, urban revitalization, improved public health, and producing useful products such as bio-fuel, clean energy, and high quality wood.
Projects may provide a combination of these benefits or other benefits not mentioned, or even benefits that are not yet clearly defined. Urban and Community Forestry efforts play a significant role in meeting the state's greenhouse gas (GHG) emission reduction targets. CAL FIRE encourages resident participation in the development and implementation of each project, although due to the size and complexity of projects, applicants are limited to state and local agencies and non-profit organizations.
The purpose of Urban Forest Management Activities is to fund the development and implementation of urban forest management activities to reduce GHG emissions and to be carried out by a jurisdiction to optimize the multiple benefits of its urban forest. Such activities will be comprehensive, long term, include the entire jurisdiction, take an ecosystem management approach and may include an inventory, analysis, training and/or educational component. A tree planting component is required during the grant period. Sub-granting is allowable under this program. CAL FIRE must review criteria for sub-granting before it may occur. No other practices may be funded by this grant program.
You can learn more about this opportunity by visiting the funder's website.
Eligibility:
Eligible applicants include:

cities
counties and qualifying districts

Districts include, but are not limited to, school, park, recreation, water, and local taxing districts

These criteria must be met for a project to be eligible:

The project must reduce GHG emissions.
Grant requests must be for doing tree inventory work and/or establishing a new management plan or updating an existing inventory or management plan or related policy as well as associated mapping and analysis.
The project will lead to sequestration of GHG and/or avoid emissions of GHG over a 40 year period.
The applicant must be a city, county, or district.
An applicant may only submit one application for this grant program in this fiscal year.
Applicants must show proof of an existing urban forest/ tree protection system (city ordinance, general plan element, etc.), or must create one during the grant performance period.
Applicants must show proof of having an existing urban forester, arborist, or other qualified position responsible for urban forest resources or have such a professional retained under contract.
Project must be located in, or immediately adjacent to, an "urban area" or "urban cluster" as defined by the U.S. Census Bureau.
The applicant has complied (or will comply) in all respects with all applicable local and county ordinances, and all applicable state and federal laws and regulations, including the California Environmental Quality Act (CEQA).
An urban forest inventory must be completed before developing a management plan, though both may be completed during the grant performance period.

The management plan must be a long term (40-50 year), comprehensive document, not solely a maintenance plan.
There shall be a provision for periodic review of the management plan.

Inventory data collected must follow the criteria set forth in Appendix J.
Applicants must demonstrate how they will implement and utilize the inventory, analysis, and/or Management Plan.
Applicants must agree to refer to the Management Plan as a guiding policy document in an ordinance, a general plan element or another binding, enforceable way as approved by CAL FIRE staff.
Projects shall include an education and outreach component.

Not more than 20% of grant funds may be used for this education and outreach component.
The education and outreach component as part of the overall project can be shown as project match dollars by the applicant.

The applicant must agree to provide maintenance on any trees planted (including replacement) for at least three years after project completion.

Evidence of long term care for the trees must also be shown.

Communities able to prove CalEnviroScreen 2.0 status may qualify to receive funds for maintenance in a trust fund at project completion.
Any tree planting within the project shall adhere to Appendix I at a minimum. Failure to follow the Standards in Appendix I will lead CAL FIRE to require replacement of the trees at the grantee's cost.

Eligible Costs:

Other than the necessary costs for the mandatory tree planting component, only costs associated with urban forest inventories, mapping and analysis, and development of urban forest management plans may be reimbursed.
This can include educational costs not to exceed 20% of the budget, and the costs of a robust public outreach and involvement component.

All the grant categories require a cost share (matching) rate of 75/25.

Preferences:
These criteria will be given scoring preference:

The project will take place in a CalEnviroScreen 2.0 identified community.
The project will serve a CalEnviroScreen 2.0 identified community per guidance created by the California Air Resources Board.
The degree to which the project will commit the jurisdiction to a systematic strategy for long term management of its entire urban forest resource that will reduce GHG and provide other benefits.
The degree to which the product produced will be compatible and/or integrated with the jurisdiction's other policies and ordinances.
The project will have a provision for periodic review and adjustment of the plan utilizing public opinion and the most current science and information available.
The degree to which the project has an educational component and develops community buyin of the need for expanding and managing urban forest resources.
The effectiveness of how the plan will be implemented and is tied to a city ordinance or general plan element or other acceptable enforceable mechanism.
The planning process will perform mapping and analysis that leads to a well-informed plan or will utilize existing maps and analysis for the same.
Inventory and analysis will be used to inform the management plan.
The plan is referred to in a Climate Action Plan or similar plan.
The degree to which the project utilizes the largest canopied tree possible for the selected planting sites and shows a preference for existing planting sites or creation of planting sites that can support large canopied trees.
The degree to which the project involves community residents in planting of trees.
The degree to which the plan enables tree replacement and/or planting of vacant sites.
The degree to which tree species selected are classified as very low, low, or moderate water use species in the WUCOLS IV site or are justified for the planting site(s) selected.

Ineligibility:
Grants cannot finance any undertaking or complete any practice designed to supplant rather than supplement existing local agency activities.

Such ineligible practices shall consist of any request that CAL FIRE furnish grants to take the place of a regular or ongoing fiscal commitment to a program or project by a local government.

Any practices that are required as mitigation of any kind may not be financed by this grant program.
The following practices will not be funded by this grant program.

No practices other than those described above may be funded by this grant program without prior written approval by CAL FIRE.
Planting trees that require excessive maintenance such as: excessive long-term watering, fertilizing, exterminating, or controlling plant pests and diseases in order to survive.
Projects that plant trees that will eventually conflict with overhead or underground utilities or ground-located infrastructure.
Invasive species as determined by referencing the California Invasive Plant Council website or similar reference approved by CAL FIRE.
Projects that will supplant a locally funded budget item rather than supplement it.

The following are ineligible costs:

Any costs unrelated to the management activities identified in the application.
Decorative tree grates and decorative tree guards or other purely aesthetic items
Tree removal (though this could be used to meet matching requirements with CAL FIRE approval.)

Note: This is considered a GHG emission, and can affect competitiveness.

Inefficient irrigation valves, pumps, sprinkler control timers or overly costly and elaborate irrigation systems.
Root barriers.

(Note: any use of root barriers as part of a project must be approved by a CAL FIRE Regional Urban Forester).

Trees that rely upon excessive amounts of water to survive.
Trees that are inappropriate for the chosen site or require excessive maintenance.
Trees that will be less than 25 feet in height, with equal crown width, at maturity.
Palms are not eligible.
Any cost that will supplant a local budget line item.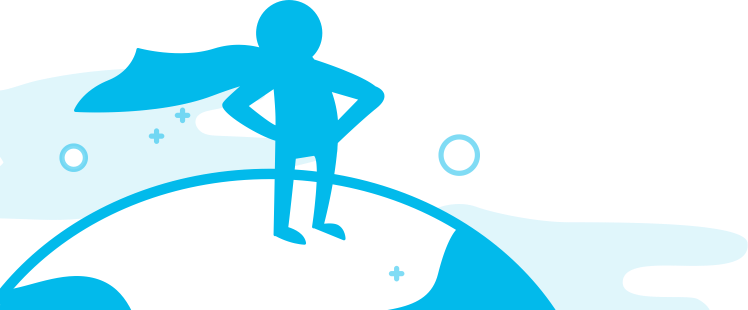 Find more grants like this
Find more grants like the Proposition 68 Urban and Community Forestry: Urban Forest Management Activities by joining Instrumentl.
We help nonprofits and academics find more grants and take control of their grants process with a refreshingly intuitive online platform.