Scientific Ocean Drilling Proposals
International Ocean Discovery Program (IODP)
Suggest an update
Next deadline: Oct 1, 2020
Later deadlines: Apr 1, 2021 3:59pm PDT
Grant amount: Unspecified amount in in-kind support
Fields of work: Marine Biology Climatology Geology Oceanography
Applicant type: Postdoctoral Researcher, Faculty, Working Professional
Funding uses: Research
Location of project: Anywhere in the world
Location of residency: Anywhere in the world
View website
Save
Overview:
The International Ocean Discovery Program (IODP) explores Earth's history, structure, dynamics, and deep biosphere using geological samples and data acquired by seafloor drilling, coring, and downhole measurements. The IODP is based on proposals to use the program's drilling platforms for hypothesis-drive science in line with the themes and challenges outlined in the program's Science Plan Illuminating Earth's Past, Present, and Future.

Themes
Full details on the themes of highest priority are described in the IODP Science Plan Illuminating Earth's Past, Present, and Future.

Climate and Ocean Change: Reading the Past, Informing the Future
Challenges:
How does Earth's climate system respond to elevated levels of atmospheric CO2?
How do ice sheets and sea level respond to a warming climate?
What controls regional patterns of precipitation, such as those associated with monsoons or El Niño?
How resilient is the ocean to chemical perturbations?

Biosphere Frontiers: Deep Life, Biodiversity, and Environmental Forcing of Ecosystems
Challenges:
What are the origin, composition, and global significance of deep subseafloor communities?
What are the limits of life in the subseafloor realm?
How sensitive are ecosystems and biodiversity to environmental change?
Earth Connections: Deep Processes and their Impact on Earth's Surface Environment
Challenges:
What are the composition, structure, and dynamics of Earth's upper mantle?
How are seafloor spreading and mantle melting linked to ocean crustal architecture?
What are the mechanisms, magnitude, and history of chemical exchanges between the oceanic crust and seawater?
How do subduction zones initiate, cycle volatiles, and generate continental crust?

Earth in Motion: Processes and Hazards on Human Time Sales
Challenges:
What mechanisms control the occurrence of destructive earthquakes, landslides, and tsunami?
What properties and processes govern the flow and storage of carbon in the subseafloor?
How do fluids link subseafloor tectonic, thermal, and biogeochemical processes?
Proposals
The International Ocean Discovery Program (IODP) explores Earth's climate history, structure, mantle/crust dynamics, natural hazards, and deep biosphere as described in the IODP Science Plan Illuminating Earth's Past, Present, and Future. IODP facilitates international and interdisciplinary research on transformative and societally relevant topics using the ocean drilling, coring, and downhole measurement facilities JOIDES Resolution (JR), Chikyu, and Mission Specific Platforms (MSP). Proposals are being actively sought for all three facilities.
The JR is currently scheduled into the beginning 2022. Due to the recent facility renewal, we plan to schedule JR expeditions through the end of 2024. The JR is expected to operate in the Equatorial and North Atlantic, Gulf of Mexico, Mediterranean, Caribbean, and the Arctic in 2021 and 2022, and to complete its circumnavigation with a return to the east Pacific region by 2023, the western Pacific by 2023-2024, and potentially the Indian Ocean by the end of 2024. Proposals for these future operational areas are now needed.
MSP expeditions are planned to operate once every other year to recover core from targets that are inaccessible by the other facilities (e.g., shallow water, enclosed seas, inland seas). MSP proposals for any ocean are welcomed. Completely new Chikyu riser proposals (other than CPPs) will not be accepted until after publication of a new post-2023 science plan.
We also invite proposals that involve drilling on land and at sea through coordination with the International Continental Drilling Program (ICDP). Investigators are reminded that the interval from the first proposal submission to expedition scheduling is on the order of 4-5 years due to the science and safety review process and required lead time for scheduling, and that adequate site characterization / site survey data are critical for success. Proponents are strongly encouraged to contact the facility Science Operators to discuss platform-specific operational and fiscal constraints before developing proposals
We've imported the main document for this grant to give you an overview. You can learn more about this opportunity by visiting the funder's website.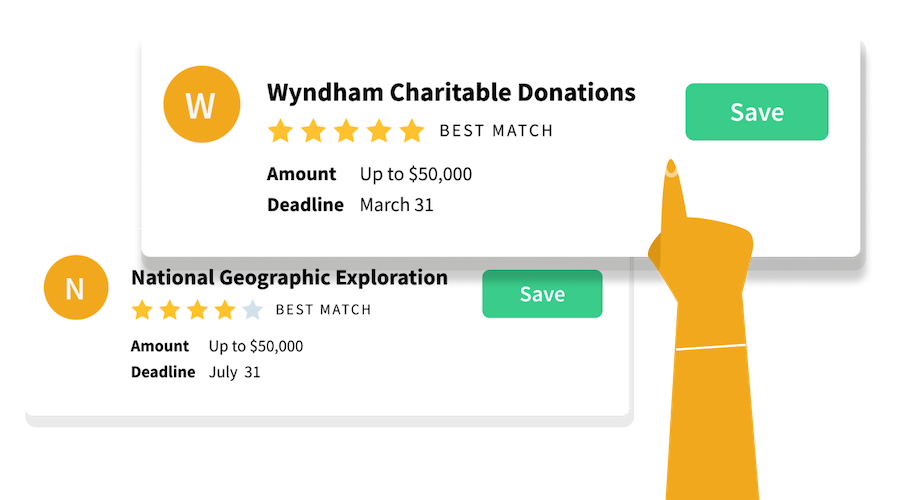 Get matched to similar grants
See how we help our customers save time and find new funding by trying out Instrumentl for 14-days free or learn more.