Noxious Weed Management Fund: (WMF) Grant Program
Colorado Department of Agriculture (CDA)
Suggest an update
Grant amount: Unspecified amount
Anticipated deadline: Dec 16, 2020 4:00pm PST
Applicant type: Government Entity Nonprofit Indigenous Group College / University
Funding uses: Project / Program, Research
Location of project: Colorado
Location of residency: Colorado
View website
Save
Overview:
In 1997, the Colorado Legislature established the Colorado Noxious Weed Management Fund to provide additional financial resources to communities, weed control districts, or other entities engaged in cooperative efforts to manage noxious weeds. Awards are made on a competitive basis and recommended by a committee of individuals representing the perspectives and experiences of professionals and academic researchers in weed science, state noxious weed managers, Colorado government officials, public natural resource managers; and representatives from agriculture, local weed programs, and environmental interests.
The primary objectives of the Colorado Department of Agriculture (CDA) Noxious Weed Management Fund (WMF) grant program, in compliance with the Colorado Noxious Weed Act Title 35. Agriculture 55 § 35‐5.5‐116, are to:
Provide additional financial resources to entities that are engaged in cooperative efforts to eradicate and/or contain state, noxious weeds;
Provide measureable outcomes across Colorado for noxious weed management; and
Assist new or recently established weed management programs, especially in regions where additional resources are needed.
Priority Species and Project Areas:
The following priorities must be the main component of all grant applications.
Early Detection and Eradication of List A Species
CDA strongly encourages timely management action to mitigate against threats posed by infestations of List A noxious weeds. Immediate containment of known populations, intensive surveys of surrounding areas or susceptible lands, and initiation of multi‐year eradication efforts must be included in proposals for List A species. Goals and objectives in a proposal must be consistent with an overall plan and timeline for eradication.
List B Species.
Proposals for the management of List B species must be consistent with, or more aggressive than the noxious weed management plans described in the Rules Pertaining to the Administration and Enforcement of the Colorado Noxious Weed Act (8 CCR 1206‐2). List B management plans can be found on the CDA website by selecting: Conservation/Noxious Weeds/County Weed Program/Colorado List B Weed Management Plans by Counties.
In your application, clearly describe why it is a priority to manage these selected species and locations. Proposals must specify quantifiable measurable goals for List B species independently from other components of your proposal. List B species applications must propose results that are effective and measureable in terms of significantly eliminating populations; significantly shrinking containment areas along clearly determined lines; treating outlying disjunct populations; treating vector corridors; protecting valuable natural resources; and/or controlling new or established populations.
Supplemental Components
The following elements may be used to support priority species and project areas.
List C Species
If certain List C species are identified as a high priority in the county, and effective, strategic treatment is possible, projects including List C species may be eligible for funding. Grant applications must show that the targeted List C species is/are localized such that treatment may eventually eliminate the species in a geographic area, and/or protect regionally valuable natural resources.
Prevention and Education
CDA prefers an education or outreach component in all projects. Projects that focus solely or primarily on education and/or outreach will not be funded unless applicants discuss with CDA any special circumstances or unique opportunities prior to submitting a proposal.
Contributions to Watch List Information
In 2016, four Watch List species were targeted as needing more information in order to make listing decisions. These four species are: baby's breath (Gypsophila paniculata), yellow flag iris (Iris pseudacorus), common reed (Phragmites australis), and swainsonpea (Sphaerophysa salsula). If a project includes information gathering or treatment on one or many of these four eligible Watch List species, the project may be eligible for funding. Surveying for populations, setting up ways to observe behavioral patterns, and genetic testing for Phragmites sp. are examples of Watch List species projects that could be considered.
Other Eligible Project Expenses
Upon request, funds may be awarded for technology, demonstration projects, enforcement, and EDRR efforts. CDA approval of these proposals must be obtained in advance of submitting applications that include these projects.
Technology Assistance
Due to the rapidly changing nature of technology, gaps in existing knowledge and challenges posed by Colorado's varied terrain, funding is available to remove technological barriers to effective weed management. The intent of these funds is to enhance the ability for grantees to gather information that is essential to coordinate with CDA and directly results in effective treatment of noxious weed populations.
Demonstration Project Assistance
Limited funding may be available for demonstration projects that help fill knowledge or technical gaps. All demonstration projects must have a direct impact on the on‐ the‐ground treatment of designated noxious weeds. Multi‐year demonstration projects may be proposed but will only be funded on a year‐to‐year basis.
Enforcement Assistance
Local governing entities seeking to improve their ability to enforce their local noxious weed ordinances may seek funding for training of code enforcement personnel, or closely related activities. However, funds cannot be used to undertake enforcement measures by local entities.
EDRR Component
CDA will consider funding an Early Detection Rapid Response (EDRR) component in project proposals. This component may include surveying, monitoring or mapping of EDRR species of specific concern in your area or assist in the implementation of the EDRR Framework.
You can learn more about this opportunity by visiting the funder's website.
Eligibility:
"Local governing bodies," as defined in the Colorado Noxious Weed Act Title 35. Agriculture 55 § 35‐5.5‐108.5 , are the primary focus of this grant program.

These include counties and municipalities.
All counties and municipalities receiving grant funding must be in compliance with the Colorado Noxious Weed Act prior to reimbursement, specifically the following:

Adopt and actively administer a noxious weed plan covering the entire jurisdiction (Sections 105, 106);
Appoint a local advisory board (107);
Be actively working to eradicate any List A and/or List B species subject to eradication in the county (108.5); and
Public Rights‐of‐Way are in compliance with the Act (112).
All conservation districts receiving grant funding must be in good standing with CDA and with the Department of Local Affairs (DOLA)

Other eligible entities include conservation districts, non‐profit organizations, and organized private entities such as road associations, and homeowner's associations.
Grantees must demonstrate adequate capacity to carry out effective noxious weed management projects.
State and federal agencies are eligible to receive funding if they are significant project partners.
Grant applications must primarily target treatment of List A or B species.
Eligible entities are limited to receiving funds from a maximum of one Noxious Weed Fund grant and one USFS State and Private Forestry grant in 2017.
Requirements for Matching Expenses. A 1‐for‐1 match for all grants is required.

Final grant reimbursements will not exceed the final match provided.
Ineligibility:
State and federal agencies cannot be the project applicant.
Proposals for treating only List C species will not be considered for funding.
Ineligible expenses include: salary for full‐ and part‐time permanent employees, except in limited circumstances (contact CDA for more information), motorized vehicles (e.g. ATV, UTV, trucks, etc.), or equipment that is not used entirely for noxious weed management purposes (e.g. desktop computer).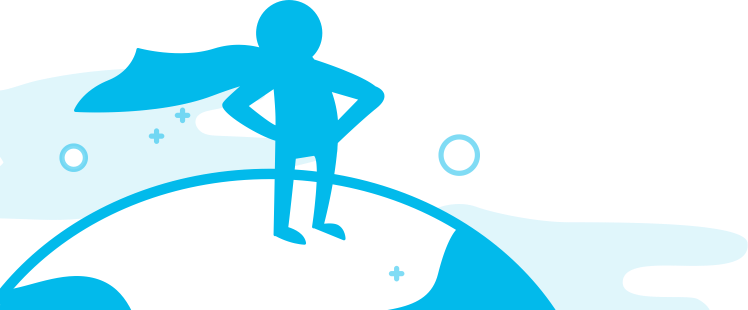 Find more grants like this
Find more grants like the Noxious Weed Management Fund: (WMF) Grant Program by joining Instrumentl.
We help nonprofits and academics find more grants and take control of their grants process with a refreshingly intuitive online platform.