Note: This grant page has been archived and is very likely out of date.
Central Appalachia Habitat Stewardship Program
National Fish and Wildlife Foundation (NFWF)
---
Grant amount: US $50,000 - US $200,000
Deadline: The deadline for this grant has passed
Applicant type: Indigenous Group Government Entity College / University Nonprofit
Funding uses: Applied Project / Program
Location of project: West Virginia, Counties in Maryland: Allegany County, Frederick County, Garrett County, Washington County, Counties in New York: Allegany County, Broome County, Cattaraugus County, Cayuga County, Chautauqua County, Chemung County, Chenango County, Cortland County, Delaware County, Erie County, Genesee County, Livingston County, Madison County, Oneida County, Onondaga County, Ontario County, Otsego County, Schuyler County, Seneca County, Steuben County, Tioga County, Tompkins County, Wyoming County, Yates County, Counties in Ohio: Adams County, Ashland County, Ashtabula County, Athens County, Belmont County, Carroll County, Columbiana County, Coshocton County, Fairfield County, Gallia County, Geauga County, Guernsey County, Harrison County, Highland County, Hocking County, Holmes County, Jackson County, Jefferson County, Knox County, Lawrence County, Licking County, Mahoning County, Meigs County, Monroe County, Morgan County, Muskingum County, Noble County, Perry County, Pike County, Portage County, Ross County, Scioto County, Stark County, Trumbull County, Tuscarawas County, Vinton County, Washington County, Counties in Pennsylvania: Adams County, Allegheny County, Armstrong County, Beaver County, Bedford County, Berks County, Blair County, Bradford County, Butler County, Cambria County, Cameron County, Centre County, Clarion County, Clearfield County, Clinton County, Columbia County, Crawford County, Cumberland County, Dauphin County, Elk County, Erie County, Fayette County, Forest County, Franklin County, Fulton County, Greene County, Huntingdon County, Indiana County, Jefferson County, Juniata County, Lackawanna County, Lawrence County, Lebanon County, Luzerne County, Lycoming County, McKean County, Mercer County, Mifflin County, Montour County, Northumberland County, Perry County, Potter County, Schuylkill County, Snyder County, Somerset County, Sullivan County, Susquehanna County, Tioga County, Union County, Venango County, Warren County, Washington County, Wayne County, Westmoreland County, Wyoming County, York County, Counties in Virginia: Albemarle County, Alleghany County, Amherst County, Augusta County, Bath County, Bedford County, Bland County, Botetourt County, Buchanan County, Carroll County, Clarke County, Craig County, Dickenson County, Fauquier County, Floyd County, Franklin County, Frederick County, Galax city, Giles County, Grayson County, Greene County, Harrisonburg city, Highland County, Lee County, Loudoun County, Madison County, Montgomery County, Nelson County, Page County, Patrick County, Pulaski County, Rappahannock County, Roanoke County, Roanoke city, Rockbridge County, Rockingham County, Russell County, Scott County, Shenandoah County, Smyth County, Staunton city, Tazewell County, Warren County, Washington County, Waynesboro city, Winchester city, Wise County, Wythe County Expand all
Location of residency: United States
Overview:
Overview
The Central Appalachia Habitat Stewardship Program will award grants to restore and sustain healthy forests, wetlands, rivers and streams that provide habitat for diverse native bird and freshwater fish populations. Approximately $2 million is available this year. Major funding is provided by the Richard King Mellon Foundation, U.S. Department of Agriculture's Natural Resources Conservation Service, the U.S. Forest Service, the U.S. Fish and Wildlife Service, the American Forest Foundation and Shell Oil Company.
The goals of the program are to:
​Improve the management of public and private (particularly family and individually-owned) forestlands to enhance age and structural diversity of forests in the region. Restoration of a mosaic of forest seral stages will provide habitat conditions supporting a diversity of bird species including young forest dependent species (i.e. American woodcock, golden-winged warbler and prairie warbler), and complex mature and late successional forest associated species (i.e. cerulean warbler, black-throated blue warbler and wood thrush)
Improve the quality of habitat in river and stream systems especially for eastern brook trout, eastern hellbender, threatened and endangered freshwater mussels and their host species, including: restoring fish passage and improving access to high quality upstream habitat; restoring stream and floodplain function; and reducing polluted runoff from developed and agricultural lands.
Restore the integrity and complexity of riparian forests that provide important edge habitat and wildlife corridors, and also are essential to protecting the quality of freshwater systems, especially targeting habitat for Louisiana waterthrush and eastern brook trout.
Applicants are encouraged to deploy a range of strategies to engage public and private landowners in active stewardship through technical and financial assistance, demonstrations, education and outreach and other innovative approaches.
Geographic Focus
The Central Appalachia Habitat Stewardship Program will award grants in the Appalachian region of New York, Pennsylvania, Ohio, Maryland, West Virginia and Virginia, as detailed on the map.
Applicants are encouraged to concentrate habitat restoration activities within one or more of eleven Focal Geographies in western Pennsylvania. These geographies have been identified in partnership with the Richard King Mellon Foundation as places where targeted investments have the potential to reduce multiple threats to high quality forest and freshwater habitat. The focal geographies include Shenango, French Creek, Upper Allegheny, Mid and Lower Allegheny, Laurel Highlands, Dunkard Creek, Conemaugh and Clearfield Headwaters, Upper Juniata River, Bald Eagle to Penn Valley, Moshannon, and Triple Divide. For more information on the focal geographies, see here.
Projects that involve the stewardship of family-owned woodlands are encouraged to target efforts in one or more of the following thirteen watersheds: the Upper Susquehanna, Upper Allegheny, Sinnemahoning, Bald Eagle, Upper Juniata, Lower Juniata, Lower Susquehanna-Swatara, Youghiogheny, Upper James, North Branch Potomac, Cacapon-Town, South Branch Potomac and Greenbrier watersheds. The American Forest Foundation has identified these watersheds as the best opportunities to work with family woodland owners to protect and improve wildlife habitats. For more information refer to AFF's report Hidden in Plain Sight.
Projects to establish golden-winged warbler habitat on working forests and farmland are encouraged to target technical assistance and implementation within the Golden-winged Warbler Project Area and especially within the Priority Areas for Conservation depicted in Figure 4 of the WLFW-GWWA Conservation Strategy designated by the Natural Resources Conservation Service Working Lands for Wildlife Program.
Program Priorities
Priority will be given to projects that address at least one of the following strategies:
​Forest Conservation, Connectivity and Management
Improve management of forest blocks for age and structural diversity to demonstrate improved forest conditions for birds and other wildlife (esp. golden-winged and prairie warbler, American woodcock, black-throated blue warbler, wood thrush and cerulean warbler).
​Assessment/Planning: Provide forest management decision support tools that encourage landscape level planning to manage for an appropriate mix of age and structural diversity that also is adaptable to meeting the needs and interests of public and private landowners at the parcel and forest block scale.
Forest Block Demonstrations: Implement forest management demonstration projects that use a range of forest management practices and prescriptions to create a diversity of age and structure across contiguous forest blocks of at least 2,500 acres. Projects that engage landowners with a range of property sizes and interests are strongly encouraged. Project success should be measured by occupancy of target species.
Outreach and Technical Assistance: Execute innovative outreach and marketing strategies to engage target audiences, especially family woodland owners and consulting foresters, in adopting forest management practices that enhance habitat conditions. Proposals conducting landowner outreach should clearly describe how willing landowners will be managed, and by whom, in order to ensure they receive ongoing support for project implementation/construction and transition to on-the-ground implementation, where applicable.
Young Forest Habitat: Create and enhance young forest habitat as part of a landscape effort to restore forest health, age and structural diversity across the region. This work should target management prescriptions for forest stands on public and private lands that lack structural diversity for species including golden-winged warbler and prairie warbler, and American woodcock that utilize young forest habitat during critical stages of their life cycle. Note: All NRCS-contributed funds under this RFP will support on-the-ground projects that create young forest habitat on private lands.You can download the Working Lands for Wildlife 2017-2021 Golden-Winged Warbler Conservation Strategy here.
Mature and Late Successional Forest Habitat: Demonstrate forest management strategies and practices that enhance age and structural diversity for mature and late successional forest habitats, and maximize habitat quality for target species, such as cerulean and black-throated blue warbler, and wood thrush. This may include prescriptions to manage understory, canopy or create gaps within mature stands. Demonstration projects should include plans for conveying lessons learned to foresters and conservation professionals throughout the region.
All forest management should assess and implement recommendations based on the landscape scale context and goals. Projects also should include strategies for transferring lessons learned to consulting foresters, forest landowners and other forest management professionals throughout the region. Projects are encouraged to use signage and other creative outreach and marketing methods to raise community awareness and support for the project's goals and objectives.
Healthy River Systems
Restore water quality and aquatic connectivity to enhance the long term persistence of native species including eastern brook trout, eastern hellbender and threatened and endangered freshwater mussel communities. Projects should target restoration between and within allopatric eastern brook trout populations, in proximity to known eastern hellbender habitat, and to benefit threatened and endangered freshwater mussel communities and their host species.
​Restore Aquatic Connectivity: Identify, assess, prioritize and remove barriers to fish passage. Replace culverts and remove under-utilized dams that result in artificial impoundment and stream warming, restore wetland complexes. Project funds can support on-the-ground restoration, engineering testing and design, permit fees, and stream barrier surveys to determine priorities for future connectivity restoration. Projects are encouraged to demonstrate the benefits of aquatic connectivity projects to human communities through reduced flooding and other infrastructure failures. The Aquatic Barrier Prioritization Too is a useful resource in planning projects.
Restore Riparian Forests: Reforest riparian buffers within floodplains. Reforested buffers ideally should range between 50 feet and 100 feet wide and be planted with 200 – 250 native tree and shrub seedlings per acre and be protected from deer browse and competition from invasive species. Projects should include long-term maintenance strategies for new buffers (4-10 year establishment period) by addressing issues including deer browsing, invasive species and competitive vegetation management, and mortality. Include control of Japanese knotweed, reed canary-grass, purple loosestrife, and other invasive plant species in riparian restoration projects.
Reduce Polluted Runoff from Agricultural Lands: Provide technical and financial assistance to address all conservation concerns on farms that have the greatest potential to improve water quality and aquatic habitat for target species. Projects should implement BMPs that meet or exceed the performance of related federal and state-approved methods and specifications, unless flexibility is necessary to demonstrate an innovative approach or technology. Outreach should target farms that have conservation, manure management, and/or nutrient management plans in place, as appropriate. Where these plans are not in place, projects should prioritize developing plans prior to implementing BMPs.
Reduce Polluted Runoff from Developed Lands: Implement green stormwater infrastructure demonstration projects in high priority and visible locations and that increase stormwater storage capacity and decrease polluted runoff associated with storm events. These projects should support training for land managers, local governments, the land development community, and other target audiences.
Reduce Erosion and Sedimentation from Dirt and Gravel Roads: Conduct dirt and gravel roads assessments for existing roads in partnership with county conservation districts and municipalities, the NAACC, and especially with Pennsylvania's Dirt, Gravel, and Low Volume Road Maintenance Program. Projects should focus on road crossings where a reduction in sediment delivery to streams is possible and for road crossings that are in high priority habitat areas for eastern brook trout and eastern hellbender. Proposals in Pennsylvania should focus on publically accessible roads in order to leverage funding from the Pennsylvania's Dirt Gravel, and Low Volume Road Maintenance Program when possible.
Funding Availability and Match
The Central Appalachia Habitat Stewardship Program will award approximately $2 million in grants this year. Of the total, a portion of funding is dedicated solely to projects in Pennsylvania. Grants will range from $50,000 to $200,000 each. Projects should begin within six months of the award date and be completed within two to three years of the agreed start date. These grants require non-federal matching contributions valued at 50% of the total project costs (1:1 ratio)
You can learn more about this opportunity by visiting the funder's website.
Eligibility:
Eligible applicants include non-profit 501(c) organizations, state government agencies, local governments, municipal governments, Indian tribes and educational institutions.
These grants require non-federal matching contributions valued at 50% of the total project costs (1:1 ratio).

Ineligibility:
Ineligible applicants include U.S. Federal government agencies, businesses, unincorporated individuals and international organizations.
Ineligible Uses of Grant Funds

NFWF funds and matching contributions may not be used to support political advocacy, fundraising, lobbying, litigation, terrorist activities or Foreign Corrupt Practices Act violations.
NFWF funds may not be used to support ongoing efforts to comply with legal requirements, including permit conditions, mitigation and settlement agreements. However, grant funds may be used to support projects that enhance or improve upon existing baseline compliance efforts.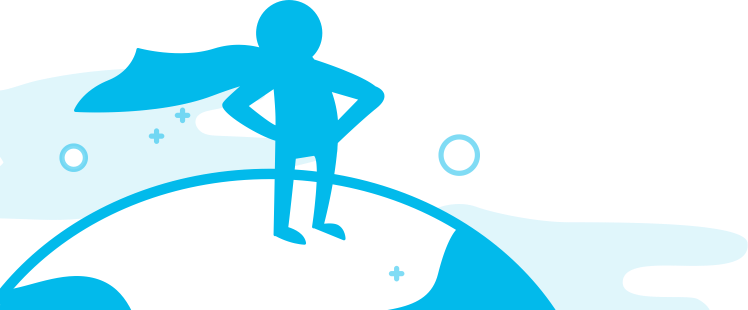 Find more grants like this
Find more grants like the Central Appalachia Habitat Stewardship Program by joining Instrumentl.
We help nonprofits and academics find more grants and take control of their grants process with a refreshingly intuitive online platform.