Coastal Zone Management Grant Program
Pennsylvania Department of Environmental Protection (DEP)
Suggest an update
Grant amount: Up to US $50,000
Anticipated deadline: Oct 15, 2019
Applicant type: Government Entity Nonprofit
Funding uses: Applied Project / Program, Research, Education / Outreach
Location of project: Counties in Pennsylvania: Berks County, Bucks County, Carbon County, Chester County, Delaware County, Erie County, Lebanon County, Lehigh County, Montgomery County, Philadelphia County, Schuylkill County Expand all
Location of residency: Pennsylvania
View website
Save
Need help writing this grant?
---
Overview:
Overview
Pennsylvania has two coastal areas: 112 miles of coastline along the Delaware Estuary and 77 miles of coastline along Lake Erie:
Delaware Estuary – Lies within Bucks, Philadelphia and Delaware counties. The coastal zone also contains islands, marshes and shorelands of tributary streams that are tidally influenced. The combined facilities of the Delaware Estuary comprise the largest freshwater port in the world.
Lake Erie – Located within Erie County and includes the shorelines of major tributaries. The coastal zone also extends to the middle of the lake, to the boundary with Canada and inland an average of 1.4 miles. The Lake also contains Presque Isle Bay and is one of the state ports for international shipping.
In order to safeguard these resources from future adverse impacts, the Commonwealth of Pennsylvania, acting through the Department of Environmental Protection (DEP), developed a unified approach to act as trustee to conserve and maintain the natural resources of Pennsylvania's coastal regions known as the Pennsylvania Coastal Zone Management Plan (CZMP). The CZMP was finalized and approved in September 1980, under the authority of the Federal Coastal Zone Management Act (CZMA) of 1972, through the National Oceanic and Atmospheric Administration (NOAA), U.S. Department of Commerce. DEP's Compacts and Commissions Office manages the Coastal Resources Management (CRM) Program in the two defined coastal areas within Pennsylvania.
As a result of the adopted CZMP, annual grants are provided to DEP by the Office for Coastal Management (OCM), NOAA, U.S. Department of Commerce.
Grant awards are used to implement the CRM Program and provide a grant-in-aid program if sufficient funds permit. Monies are dispersed to fund projects within the coastal zone and coastal non-point pollution boundaries, such as planning, design, engineering, education, outreach, construction, acquisition and research as authorized by Section 306A of the CZMA, as amended.

Coastal Zone Focus Areas
Program policies were developed to further the goals and objectives of the CRM Program:
Primary Focus Areas
Coastal Hazard Areas: Pennsylvania's coastal hazards are defined as bluff recession along Lake Erie and coastal flooding in both coastal zones.
Wetlands: Involves the protection, enhancement and creation of coastal wetlands in order to maintain benefits for wildlife habitat, flood control, water quality, water flow stabilization and environmental diversity (biodiversity).
Public access for recreation: Efforts are required to meet the public need for boating, fishing, walking, picnicking, sightseeing and other recreational pursuits associated with the waterfront.
Intergovernmental coordination: Includes intergovernmental efforts to protect Pennsylvania's coastal resources, especially the quality of our air and water.
Ocean resources/biodiversity: Efforts directed toward the research, study, and/or management of non-native (invasive) aquatic or terrestrial plant and/or animal species.
Coastal Non-Point Source Pollution Program: Activities that protect coastal waters from non-point source pollution resulting from marinas and recreational boating, urban activities, hydro-modifications and agriculture.
Additional Focus Areas
Public involvement: Increase awareness, provide information and create opportunities for public participation in a variety of coastal issues.
Fisheries management: Efforts to protect and improve stocks of popular game-fish species and mussel hosts.
Historic sites and structures: Preservation, restoration and enhancement of coastally significant historic sites and structures within the coastal zones.
Port activities: Development and enhancement of coastal port infrastructure.
Energy facilities siting: Energy-producing facilities are vital to our society but improper siting (placement) can be damaging to fragile coastal ecosystems.
Dredging and spoil disposal: Careful management to avoid adverse effects on navigation, flood-flow capacity, public interest and environmental quality. *Note: coastal zone (CZ) funds cannot be used to pay for actual dredging operations.
Project Eligibility
CZ grants may be applied to a wide variety of studies, plans, designs, research, acquisition and construction projects pertaining to one or more of the established program policies, which guide the competitive selection process.
Examples of some typical project proposals are as follows:
Efforts to educate the public regarding issues of environmental protection, non-point source water pollution, protection of coastal resources or efforts to promote such action to the public.
Preparation or revision of local comprehensive plans, zoning ordinances, sub-division regulations and special ordinances containing provisions in support of CRM Program policies.
Projects furthering flood control, stormwater management, non-point source water pollution control, shoreline erosion and bluff recession control, wetland preservation and other natural resource protection.
Plans, studies or other projects to improve port facilities and infrastructure, future use of coastal ports or providing public access for recreational use of docks, piers and wharves.
Improving resource management and environmental protection programs at the state or local level, including disseminating information or providing technical assistance to coastal communities and the public.
Plans, studies or projects that enhance economic development within the coastal zone, including activities to help economically revitalize under-used coastal and/or port facilities.
Studies for interpretation and enhancement of coastal features and habitats and restoration and preservation of historic coastal sites and structures.
Land acquisition of coastal properties, including real estate appraisals, to improve or provide for public recreational access or open-space preservation. If awarded, grantee must wait for National Environmental Policy Act (NEPA) approval from NOAA and notification from DEP.
Preparation of designs, engineering plans and specifications for coastal recreational sites owned or legally controlled by a 'government' applicant.
Low-cost (defined by NOAA as no more than a total project cost of $100,000) construction projects for recreational access facilities or for rehabilitating significant historic buildings and structures located within the designated coastal zones. *Note: rehabilitation work on buildings and structures should be supported by a structural feasibility study, architectural assessment, engineering plans or similar planning products included as part of the application. If awarded, grantee must wait for NEPA approval from NOAA and notification from DEP.
A $50,000 grant limit is generally imposed on any single project. Applicants with proposals requesting more than $50,000 in grant funding should discuss funding alternatives with CRM program staff before submitting an application.
Project Requirements
Be environmentally sound and consistent with current state, regional, county and local ordinances and plans.
Obtain applicable federal, state and local permits for all construction (306A) projects before any construction may commence.
Obtain concurrence of any municipal government whose approval is required for project implementation, via letter of support or resolution, if the applicant is a non-governmental agency.
Benefit the public at large and may not be for the purpose of private gain, benefit or profits.
Be made available and useful to all members of the general public; therefore cannot be for exclusive use of any particular group of persons.
Be accessible to persons in accordance with the Americans with Disabilities Act of 1990.
You can learn more about this opportunity by visiting the funder's website.
Eligibility:
Who is eligible?

Local governments – counties and municipalities
Area-wide agencies – county and regional planning agencies
State agencies
Educational institutions – school districts, colleges, universities and other institutions of higher learning
Conservation districts, port authorities and public authorities
Incorporated nonprofit, including 501(c)(3), organizations that are eligible to receive federal grants.

Where can projects be located?

Projects must be located entirely within the Coastal Non-Point Pollution Boundary as defined here.
All construction and acquisition projects must be located entirely within the CZ (306A) Boundary without exception.

Matching funds are required on a one to one matching basis; this means that each dollar of CZ funds must be matched by at least one dollar from cash or acceptable non-cash sources, although match provided in excess of the one to one ratio is encouraged.
Reimbursable expenses are items that directly related to the project and may be reimbursed through CRM. Types of allowable expenditures include:

Salaries and Wages
Fringe Benefits
Travel expenses - based on the rate used by state agencies
Purchase of materials and supplies
Purchase or use of equipment
Use of a consultant or contractor
Other items associated with the project
Preferences:
CRM's grant-scoring procedures prioritize projects that will directly result in reportable, measureable outcomes related to one or more of these new metrics.

Habitat Connectivity (Delaware Estuary and Lake Erie Coastal Zones)

Goal: Develop, maintain and protect wildlife corridors that facilitate ecosystem connectivity, mitigate fragmentation and improve biodiversity.
The Commonwealth places a high priority on ecosystem connectivity and wildlife corridors because of the vital roles they play in wildlife migration, preserving green spaces, building resiliency and fostering biodiversity.
To be counted towards this priority, a project must impart identifiable habitat and ecosystem value relating to connectivity or fragmentation mitigation.
The project must achieve one or more of the following:

create patches of new greenspace;
connect existing patches with greenspace corridors; or
contain design elements specifically intended to restore or facilitate wildlife passage and/or hydrologic connections.

Examples of connectivity projects are those that:

Remove existing barriers to wildlife passage. (Example: Removal of an elevated stream culvert and restoration to streambed to facilitate fish and macroinvertebrate passage.)
Create or protect greenspace corridors and/or hydrologic connections between new or existing patches. (Example: Land acquisition for the development of a nature trail between two existing parks.)

Tidal Wetlands (Delaware Estuary Coastal Zone)

Goal: Increase the total acreage (extent) of estuarine and freshwater tidal wetlands within Bucks, Philadelphia and Delaware Counties.
Freshwater tidal wetlands are a top priority in the Delaware River Estuary and have been historically heavily impacted as less than 5 percent of pre-colonial acreage remains.
Current wetland creation opportunities exist by coordinating with local groups toward redeveloping the urban waterfront.
This priority only includes acreage created in excess of permitted fills and may include wetlands established by removal of historical fills.

Shoreline Public Access (Delaware Estuary Coastal Zone)

Goal: Maximize the public's ability to access waterfront areas within the Delaware River Estuary and its selected tidal tributaries.
CRM values its responsibility to ensure public access to rivers and streams in the Delaware Estuary.
This priority seeks to increase shoreline mileage that is publicly accessible along tidal portions of the following waterways:

Delaware River, Schuylkill River, Darby Creek, Cobbs Creek, Neshaminy Creek, Chester Creek, Crum Creek, Frankford/Tacony Creek, Pennypack Creek, Poquessing Creek, Mill Creek, Biles Creek, Martin's Creek, Marcus Hook Creek and Ridley Creek
Ineligibility:
The following types of projects are not considered eligible project activities:

Conventional restroom facilities
General recreation and athletic facilities such as playgrounds, ball fields/courts, etc.
Roadway design and construction
Water and sewer line construction
Dredging operations
Permit application fees
Projects required to fulfill a state or federal permit condition or other regulatory action

Expenses Not Reimbursed By CRM

Project-related costs incurred prior to the start date of the grant period of performance, generally prior to October 1st of year one of the project term;

Project-related costs incurred after the project completion date of the grant agreement period of performance;
Costs associated with fund-raising activities;
Costs not directly related to performing the CRM-approved project scope of work, except as allowed as 'in-kind service value';
Costs associated with 'hospitality' activities such as food and beverages;
Costs associated with the bidding and bonding requirements of the Municipal Planning Code and the Uniform Construction Code;
Costs for monuments or memorials;
Costs for flagpoles, fountains and other ornamental treatments; and
Costs for political and/or lobbying activities.
Note: Other ineligible costs may apply and while many of these items cannot be reimbursed by CRM, they may still be used as match. Please contact central office or the appropriate regional CRM coordinator to verify.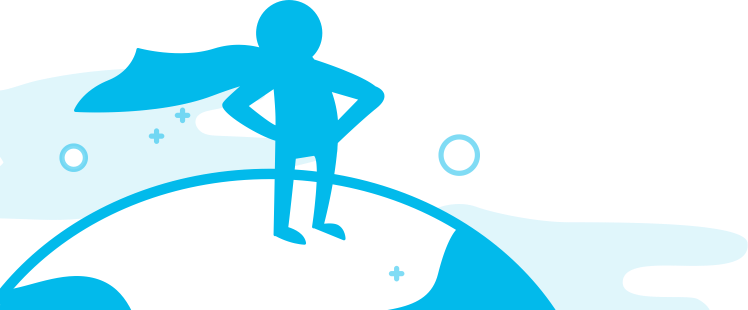 Find more grants like this
Find more grants like the Coastal Zone Management Grant Program by joining Instrumentl.
We help nonprofits and academics find more grants and take control of their grants process with a refreshingly intuitive online platform.