Note: This grant page has been archived and is very likely out of date.
Environmental Sustainability [ARCHIVED]
National Science Foundation (NSF)
---
Grant amount: US $100,000 - US $300,000
Next deadline: Oct 22, 2018
Later deadlines: Oct 20, 2019, Oct 20, 2020, Oct 20, 2021, Oct 20, 2022, Oct 20, 2023, Oct 20, 2024, Oct 20, 2025, Oct 20, 2026, Oct 20, 2027, Oct 20, 2028, Oct 20, 2029, Oct 20, 2030
Applicant type: Organizations Faculty Postdoctoral Researcher Research Scientist
Funding uses: Research
Location of project: Anywhere in the world
Location of residency: United States
View website
Save
Need help writing this grant?
Overview:
The Environmental Sustainability program is part of the Environmental Engineering and Sustainability cluster, which includes also 1) Environmental Engineering; and 2) Biological and Environmental Interactions of Nanoscale Materials.
The goal of the Environmental Sustainability program is to promote sustainable engineered systems that support human well-being and that are also compatible with sustaining natural (environmental) systems. These systems provide ecological services vital for human survival. Research efforts supported by the program typically consider long time horizons and may incorporate contributions from the social sciences and ethics. The program supports engineering research that seeks to balance society's need to provide ecological protection and maintain stable economic conditions.
There are four principal general research areas that are supported:
Industrial Ecology:

Topics of interest inIndustrial Ecology include advancements in modeling such as life cycle assessment, materials flow analysis, input/output economic models, and novel metrics for measuring sustainable systems.
Innovations in industrial ecology are encouraged.

Green Engineering:

Research is encouraged to advance the sustainability of manufacturing processes, green buildings, and infrastructure.
Many programs in the Engineering Directorate support research in environmentally benign manufacturing or chemical processes. The Environmental Sustainability program supports research that would affect more than one chemical or manufacturing processor that takes a systems or holistic approach to green engineering for infrastructure or green buildings.
Improvements in distribution and collection systems that will advance smart growth strategies and ameliorate effects of growth are research areas that are supported by Environmental Sustainability.
Innovations in management of storm water, recycling and reuse of drinking water, and other green engineering techniques to support sustainability may also be fruitful areas for research.

Ecological Engineering:

Topics should focus on the engineering aspects of restoring ecological function to natural systems.
Engineering research in the enhancement of natural capital to foster sustainable development is encouraged.

Earth Systems Engineering:

Earth systems engineering considers aspects of large scale engineering research that involve mitigation of greenhouse gas emissions, adaptation to climate change, and other global scale concerns.
All proposed research should be driven by engineering principles, and be presented explicitly in an environmental sustainability context. Proposals should include involvement in engineering research of at least one graduate student, as well as undergraduates.Incorporation of aspects of social, behavioral, and economic sciences is welcomed. Innovative proposals outside the scope of the four core areas mentioned above may be considered. However, prior to submission, it is recommended that the PI contact the Program Director to avoid the possibility of the proposal being returned without review. For proposals that call for research to be done outside of the United States, an explanation must be presented of the potential benefit of the research for the United States.
The duration of unsolicited awards is generally one to three years. The typical award size for the program is around $100,000 per year. Proposals requesting a substantially higher amount than this, without prior consultation with the Program Director, may be returned without review.
INFORMATION COMMON TO MOST CBET PROGRAMS
Proposals should address the novelty and/or potentially transformative nature of the proposed work compared to previous work in the field. Also, it is important to address why the proposed work is important in terms of engineering science, as well as to also project the potential impact on society and/or industry of success in the research.T he novelty or potentially transformative nature of the research should be included, as a minimum, in the Project Summary of each proposal.
Faculty Early Career Development (CAREER) program proposals are strongly encouraged. Award duration is five years. The submission deadline for Engineering CAREER proposals is in July every year. Please see the CAREER URL here for more information.
Proposals for Conferences, Workshops, and Supplements: PIs are strongly encouraged to discuss their requests with the Program Director before submission of the proposal.
Grants for Rapid Response Research (RAPID) and Early-concept Grants for Exploratory Research (EAGER) are also considered when appropriate. Please note that proposals of these types must be discussed with the program director before submission. Further details are available in theProposal and Award Policies and Procedures Guide (PAPPG) download found here. Grant Opportunities for Academic Liaison with Industry (GOALI) proposals that integrate fundamental research with translational results and are consistent with the application areas of interest to each program are also encouraged. Please note that GOALI proposals must be submitted during the annual unsolicited proposal window for each program. More information on GOALI can be found here.
You can learn more about this opportunity by visiting the funder's website.
Eligibility:
Who May Submit Proposals:

Universities and Colleges 

Universities and two- and four-year colleges (including community colleges) accredited in, and having a campus located in the US acting on behalf of their faculty members.
Such organizations also are referred to as academic institutions.
Academic institutions located outside the US fall under Foreign Organizations, below.

Non-profit, Non-academic Organizations 

Independent museums, observatories, research laboratories, professional societies and similar organizations located in the US that are directly associated with educational or research activities.

For-profit Organizations 

US commercial organizations, especially small businesses with strong capabilities in scientific or engineering research or education.
An unsolicited proposal from a commercial organization may be funded when the project is of special concern from a national point of view, special resources are available for the work, or the proposed project is especially meritorious.
NSF is interested in supporting projects that couple industrial research resources and perspectives with those of universities; therefore, it especially welcomes proposals for cooperative projects involving both universities and the private commercial sector.

State and Local Governments 

State educational offices or organizations and local school districts may submit proposals intended to broaden the impact, accelerate the pace, and increase the effectiveness of improvements in science, mathematics and engineering education in both K-12 and postsecondary levels.
Ineligibility:
Proposals which are not compliant with the Proposal and Award Policies and Procedures Guide (PAPPG) will be returned without review.
Unsolicited proposals received outside of the Announced Proposal Window dates will be returned without review.
NOTE: Water treatment proposals are to be submitted to the CBET Environmental Engineering program (1440), NOT the Environmental Sustainability program (7643).
Applicant eligibility:

Unaffiliated Individuals  Unaffiliated individuals in the US and US citizens rarely receive direct funding support from NSF. Recipients of Federal funds must be able to demonstrate their ability to fully comply with the requirements specified in 2 CFR § 200, Uniform Administrative Requirements, Cost Principles, and Audit Requirements for Federal Awards. As such, unaffiliated individuals are strongly encouraged to affiliate with an organization that is able to meet the requirements specified in 2 CFR § 200.

Unaffiliated individuals must contact the cognizant Program Officer prior to preparing and submitting a proposal to NSF.

Foreign Organizations  NSF rarely provides support to foreign organizations. NSF will consider proposals for cooperative projects involving US and foreign organizations, provided support is requested only for the US portion of the collaborative effort.
Other Federal Agencies  NSF does not normally support research or education activities by scientists, engineers or educators employed by Federal agencies or FFRDCs. Under unusual circumstances, other Federal agencies and FFRDCs may submit proposals directly to NSF. A proposed project is only eligible for support if it meets one or more of the following exceptions, as determined by a cognizant NSF Program Officer:

Special Projects. Under exceptional circumstances, research or education projects at other Federal agencies or FFRDCs that can make unique contributions to the needs of researchers elsewhere or to other specific NSF objectives may receive NSF support.
National and International Programs. The Foundation may fund research and logistical support activities of other Government agencies or FFRDCs directed at meeting the goals of special national and international research programs for which the Foundation bears special responsibility, such as the US Antarctic Research Program.
International Travel Awards. In order to ensure appropriate representation or availability of a particular expertise at an international conference, staff researchers of other Federal agencies may receive NSF international travel awards.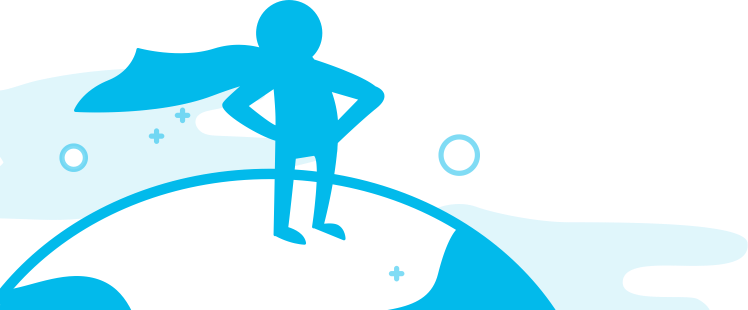 Find more grants like this
Find more grants like the Environmental Sustainability [ARCHIVED] by joining Instrumentl.
We help nonprofits and academics find more grants and take control of their grants process with a refreshingly intuitive online platform.