FHP Grant: Forest Service Pesticide Impact Assessment Program (FS-PIAP)
USDA: Forest Service (USFS)
Suggest an update
Grant amount: Unspecified amount
Anticipated deadline: Oct 26, 2019
Applicant type: Government Entity Nonprofit
Funding uses: Research
Location of project: United States
Location of residency: United States
View website
Save
Need help writing this grant?
---
Overview:
Note: An applicant must first submit proposals to their FS-PIAP coordinator by the deadline . Following Region/Area review and endorsement, proposals for FY18 will be submitted electronically by the Regional FSPIAP Coordinator to Steve Covell, National FS-PIAP Program Coordinator, no later than close of business November 22, 2017.
We are requesting pesticide-related study proposals for the Forest Service Pesticide Impact Assessment Program (FSPIAP). FS-PIAP studies generate data and findings in support of continued registration of pesticide forestry uses by the U.S. Environmental Protection Agency (EPA) within a framework of integrated pest management (IPM).
Introduction
National priorities are data gaps and missing information needed by more than one locality or region of the Forest Service. They are derived from: 1) national FHP steering committee recommendations; 2) Forest Service Pesticide Risk Assessments; public comment and appeals of pesticide application projects; 3) EPA review of pesticide re-registration priorities under the Food Quality Protection Act (FQPA), and 4) coordination with FS research, resource managers, and USDA Office of Pest Management Policy (USDA/OPMP).
Study proposals involving other pesticides registered for forestry and related sites may be submitted, with support of Forest Service Region, Station or Area managers. Explain the relevance and scope of the proposed study in the justification section of the proposal.
In fiscal year (FY) 2018, FS-PIAP particularly encourages:
Proposals that address data needs for consultation with other Federal agencies on the effects of Forest Service (and other Federal land management agencies) pesticide projects on species listed under the Endangered Species Act. These include focused toxicological and exposure studies to support forest pesticide risk assessments for endangered and threatened species.
Proposals that address data needs for priority forestry pesticides undergoing Forest Service Health and Ecological Risk Assessment, or soon to be reviewed for re-registration by US-EPA. EPA's reregistration schedule.
Proposals that include registered alternatives and Integrated Pest Management strategies.
The proper use of pesticides, since it is Forest Service policy to base actual and recommended uses of pesticides on analysis of effectiveness, specificity, environmental impacts, economic efficiency, and human exposure.
Proposals that address the efficacy and benefits of new uses of pesticides being considered for management of invasive and native forest pest insects, diseases, and plants.
Herbicides
Priority Herbicides:
All herbicides for which a Forest Service Risk Assessment has been prepared is available here.
Herbicides registered for aquatic invasive plant control.
Other herbicides registered for forestry or forest nursery or for related sites (e.g. rangeland, non-crop) where applicable to control of invasive plants (noxious weeds) in natural wildland environments.
Priority Data Needs for Herbicides
Human Health Effects and Exposure (deposition, absorption, and urinary excretion data to refine EPA dose predictions for workers in forestry applications of priority herbicides).
Environmental toxicity, fate: Soil mobility and uptake/metabolism, with emphasis on glyphosate in conjunction with its adjuvants (particularly polyethoxylated tallowamines, or POEA).

Species of interest include amphibians, salmonids, and invertebrates including hymenopteran pollinators.
Effects on "soil health" fauna, flora, and processes.
Effectiveness of Best Management Practices in preventing contamination of surface waters as a result of priority herbicide application: runoff, sediment transport, and drift.
Ecological Effects
Efficacy of priority herbicides in Integrated Pest Management strategies for control of invasive, nonnative plant species (noxious weeds).

Toxicity to non-target wildland organisms, especially Threatened, Endangered and Sensitive species, including developmental and behavioral changes affecting survival and reproduction.
Estrogenic effects in wildland organisms.
Effects on plant and/or animal communities and biological diversity.
Insecticides
FS-PIAP priorities focus on producing data needed to support forestry registrations of insecticides in re-registration review by US-EPA. Additional FS-PIAP priorities are: Bacillus thuringiensis, var. kurstaki and reduced risk insecticides, soaps, plant derivatives, and semiochemicals registered for forest insect control. Registered pheromones for forest insect pests.
Priority Data Needs for Insecticides
Studies of efficacy of alternative new and registered pesticides in IPM systems to substitute for organophosphates, carbamates, and other insecticides with restricted or canceled registrations.
Effects of chemical and biological insecticides on non-target organisms including pollinator species (refer to FS Risk Assessments for identification of data gaps).
Fungicides
FS-PIAP priorities focus on producing data needed to support forestry registrations of fungicides in Food Quality Protection Act (FQPA) re-registration review by US-EPA.
Priority Fungicides
Priority Data Needs
Worker exposures to FQPA priority fungicides in typical forestry application scenarios, and/or with IPM strategies using registered alternative pesticides.

Efficacy or effects studies of registered alternatives in IPM systems to substitute for fungicides in US-EPA review, and/or to provide alternatives to minimize pathogen resistance through fungicide rotation.
Systemic Forest Use Insecticides And Fungicides
Physical transport and disposition of priority systemic insecticides and fungicides* with potential application via trunk- and/or soil injection to trees of current interest (i.e. oak, ash, and maple species, redbay, lodgepole and ponderosa pines, hemlock species, Douglas-fir, and select ornamental and fruit-bearing species.
Other species will be considered as well. (*pesticides of current interest include imidacloprid, dinotefuran, emamectin benzoate, and propiconazole).
These studies are encouraged to be incorporated into investigations of pest control efficacy and will be very valuable in risk assessment development and risk management decisions.
Animal Damage Control
Rodenticides and Piscicides: Environmental fate and non-target effects
You can learn more about this opportunity by visiting the funder's website.
Eligibility:
Both Forest Service units and qualified non-Forest Service organizations and investigators may submit proposals that respond to FS-PIAP priorities.

Proposals should be designed to improve knowledge of the benefits and risks of pesticides registered by US-EPA for use in forestry and related programs.

New forestry uses for registered pesticides, or non-chemical treatments may be tested as alternatives to a registered forestry pesticide in FQPA review (refer to Enclosure 2).

Proposals should generally emphasize short-term work, which can be completed within one year, but two-year studies will be considered.

Two-year studies must have identifiable yearly accomplishments and budgets.
Ineligibility:
Generally, salaries and benefits for principal investigators and other permanent staff shall not be requested from FS-PIAP.

Exceptions may be granted where the investigator or staff is financed on "soft" money, or policies prevent the person(s) from working on the study using their source of permanent financing.

Proposals that develop new technologies and field operation methods to improve the ability of field specialists in restoring or protecting America's forests are not considered for FS-PIAP.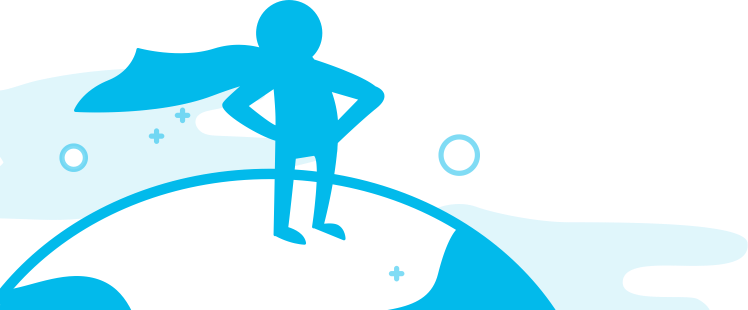 Find more grants like this
Find more grants like the FHP Grant: Forest Service Pesticide Impact Assessment Program (FS-PIAP) by joining Instrumentl.
We help nonprofits and academics find more grants and take control of their grants process with a refreshingly intuitive online platform.