Florida's State Wildlife Grants Program- Wildlife Legacy Initiative
Florida Fish and Wildlife Conservation Commission
---
Grant amount: Up to US $200,000
Anticipated deadline: Jul 13, 2019 9:00am PDT
Applicant type: Individuals Government Entity Nonprofit College / University
Funding uses: Research
Location of project: Counties in Florida: Broward County, Martin County, Miami-Dade County, Monroe County, Palm Beach County
Location of residency: Anywhere in the world
View website
Save
Need help writing this grant?
Overview:
Florida's Wildlife Legacy Initiative is a program designed to create a strategic approach for conserving all of Florida's wildlife, including fish and invertebrates, with the aim of averting future declines and keeping common species common.
In 2016, Florida's Wildlife Legacy Initiative is seeking applications for the following projects.
Project: Herbivory manipulations to facilitate algal removal and create coral-friendly habitat ($115,000 available)
Project: Importance of structure and live coral cover in coral reef fish recruitment and community development ($200,000 available)
These projects are being developed to address the marine goal of Florida's State Wildlife Action Plan. Florida's Wildlife Legacy Initiative has identified the project need and objectives. Applicants are asked to submit project proposals that detail the approach best suited to meet the stated objectives.
Coral reefs are a critical habitat for 140 Species of Greatest Conservation Need (SGCN), including 8 federally listed species and 13 Keystone species. This project will focus on coral reef habitat and address a Very High ranked stress and High ranked source of stress identified in the Action Plan.
Expected Project Location

The Florida Reef Tract in waters off of Martin, Palm Beach, Broward, Miami-Dade, and/or Monroe Counties. Exact locations for study are to be identified by the applicant.
Area of Interest or Target Species
Coral reef habitat; Acropora cervicornis, Acropora palmata, Agaricia lamarcki, Agaricia agaricites, Colpophyllia natans, Diploria clivosa, Diploria labyrinthiformis, Diploria strigosa, Montastraea annularis, Montastraea cavernosa, Montastraea faveolata, Dendrogyra cylindrus, Porites porites, and/or Siderastrea siderea
Project Criteria: Herbivory manipulations to facilitate algal removal and create coral-friendly habitat
Need

Grazing by fishes and invertebrates is a key ecosystem process on coral reefs. When grazing rates are reduced due to overfishing or disease, or spatially diluted by reductions in coral cover, benthic algal communities transform from those dominated by algae that are beneficial or benign for corals, to communities dominated by upright macroalgae that can negatively affect corals at all life stages. Yet, even on many reefs with robust herbivore populations, grazing pressure is often too diffuse to remove abundant macroalgae and promote coral settlement and growth. Research is needed to examine how local interventions may help facilitate an increase in the rate or quality of herbivory, thereby facilitating macroalgal removal and creating positive feedbacks on coral recruitment and growth.
Objective
Experimental field studies should be undertaken to evaluate how levels of herbivory can be manipulated in order to reduce algal abundance and create habitat that is known to facilitate coral settlement, growth, and health.
Expected Benefits
Herbivory is one of the most important processes for creating reef environments where corals can thrive. It is critical for coral reef restoration efforts to manipulate levels of herbivory in order to help facilitate coral-friendly environments as part of a restoration strategy. Developing methods to manipulate the distribution and concentration of herbivory in conjunction with coral transplantation will increase the chances of successful reef restoration.

Additional Project Considerations
A competitive proposal is sought to achieve the overarching objective identified above. A successful proposal will use experimental field studies to affect the spatial concentration and/or quality of herbivory and track the impact to the benthic community. Manipulations may include herbivory by fishes, urchins, or mesograzers (e.g., crabs, snails) and may focus on concentrating grazing pressure by increasing herbivore density, manipulating available space for grazing, removing competitors of corals such as macroalgae or invertebrates, introducing beneficial shelter for herbivores, etc. Key reef responses to herbivory enhancement must be examined. This includes but is not limited to two of the following: benthic community changes, coral recruitment, quality of coral recruitment habitat, or another relevant metric of the investigator's choice.
Project Criteria: Importance of structure and live coral cover in coral reef fish recruitment and community development
Need
Reef fish are dependent upon coral reefs for food, shelter and the completion of life cycles. Fish-dependent processes can also impact coral reef community structure and function. Fish are fundamental components of many ecological processes on coral reefs, such as influencing benthic community structure via grazing. Most reef fishes have specific microhabitat requirements and many are dependent on a narrow suite of coral species or morphologies for shelter and reproduction sites. One of the major goals of outplanting corals is to restore structural complexity to reef sites to promote the recruitment of fishes. Understanding the relative importance and interaction between topographic complexity, coral outplants, and coral species identity on the recruitment of ecologically important fishes is important.
Objective
Field experiments should be undertaken to elucidate the relative importance and interaction of structural complexity, coral outplant density (or arrangement) and coral identity in the recruitment and development of fish communities, and how these communities affect key ecological processes on coral reefs.
Expected Benefits
Topographic complexity and coral cover influence the recruitment, abundance and composition of fishes on coral reefs, thus determining the ability of fishes to contribute to key ecological processes. Outplanting coral colonies provides the opportunity to manipulate colony density, arrangement, and identity and incorporate supplementary restoration actions such as the addition of artificial structures. Developing methods to enhance fish recruitment and the ecological processes fishes influence by outplanting corals in conjunction with natural or artificial structures could aid restoration efforts by promoting key ecosystem components that support reef recovery.
Additional Project Considerations
A competitive proposal is sought to achieve the overarching objective identified above. A successful proposal will use field experiments to manipulate structural complexity, coral colony density, arrangement and/or identity to examine response variables related to fish recruitment and community composition. Experiments could utilize natural variations in topography or incorporate artificial structures with coral outplanting to test for enhancement of the recruitment of important functional groups of fishes (e.g., herbivores). Ideally, projects will examine one or several fish-dependent positive feedbacks that could enhance coral reef recovery (e.g., nutrient cycling, grazing, predation, etc.). Ultimately, information from this project will help to determine outplanting or restoration approaches that are most effective in recruiting fishes that support ecological processes key to coral reef recovery.
You can learn more about this opportunity by visiting the funder's website.
Eligibility:
Who may apply?

State agencies
local government entities
educational facilities
organizations and
individuals

Applications may be submitted from other states and countries as long as the proposed projects involve or are germane to populations of wildlife that inhabit Florida.
The Principal Investigator and other key project personnel are expected to have the capacity to successfully complete the project.
Matching funds required are required.

Applicants must provide a non-federal match of at least thirty-five percent of the total project costs.
Preferences:
Strong applications will greatly encourage involvement from partners, such as federal, state and local government agencies; corporations; non-profit organizations; conservation organizations; sporting organizations; and private landowners.
Ineligibility:
Florida State Wildlife Grants cannot be used for projects associated with wildlife recreation.
Florida's State Wildlife Grants cannot be used for projects associated with wildlife education or wildlife law enforcement activities, unless the law enforcement or education component is a minor or incidental activity – less than ten percent of total project costs – that is considered critical to the success of a project, directly contributes to the conservation of wildlife species and their habitats with the greatest conservation need, and is consistent with the development or implementation of Florida's Wildlife Action Plan.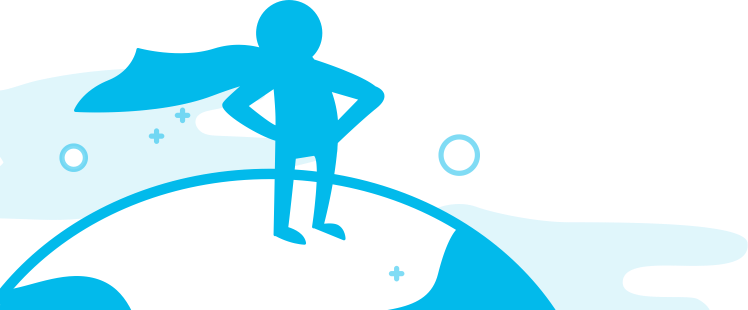 Find more grants like this
Find more grants like the Florida's State Wildlife Grants Program- Wildlife Legacy Initiative by joining Instrumentl.
We help nonprofits and academics find more grants and take control of their grants process with a refreshingly intuitive online platform.