RBC Foundation Grants - National Program (Outside the Minneapolis/St. Paul Metropolitan Area)
RBC Foundation – USA
---
Grant amount: Unspecified amount
Next anticipated deadline: Feb 28, 2019
Later anticipated deadlines: Jul 13, 2019
Applicant type: Nonprofit
Funding uses: Education / Outreach, Applied Project / Program, General Operating Expense
Location of project: Alabama, Alaska, Arizona, Arkansas, California, Colorado, Connecticut, Delaware, District of Columbia, Florida, Georgia (US state), Hawaii, Idaho, Illinois, Indiana, Iowa, Kansas, Kentucky, Louisiana, Maine, Maryland, Massachusetts, Michigan, Mississippi, Missouri, Montana, Nebraska, Nevada, New Hampshire, New Jersey, New Mexico, New York, North Carolina, North Dakota, Ohio, Oklahoma, Oregon, Pennsylvania, Rhode Island, South Carolina, South Dakota, Tennessee, Texas, Utah, Vermont, Virginia, Washington, West Virginia, Wisconsin, Wyoming, Counties in Minnesota: Aitkin County, Anoka County, Becker County, Beltrami County, Benton County, Big Stone County, Blue Earth County, Brown County, Carlton County, Carver County, Cass County, Chippewa County, Chisago County, Clay County, Clearwater County, Cook County, Cottonwood County, Crow Wing County, Dakota County, Dodge County, Douglas County, Faribault County, Fillmore County, Freeborn County, Goodhue County, Grant County, Houston County, Hubbard County, Isanti County, Itasca County, Jackson County, Kanabec County, Kandiyohi County, Kittson County, Koochiching County, Lac qui Parle County, Lake County, Lake of the Woods County, Le Sueur County, Lincoln County, Lyon County, Mahnomen County, Marshall County, Martin County, McLeod County, Meeker County, Mille Lacs County, Morrison County, Mower County, Murray County, Nicollet County, Nobles County, Norman County, Olmsted County, Otter Tail County, Pennington County, Pine County, Pipestone County, Polk County, Pope County, Red Lake County, Redwood County, Renville County, Rice County, Rock County, Roseau County, Scott County, Sherburne County, Sibley County, St. Louis County, Stearns County, Steele County, Stevens County, Swift County, Todd County, Traverse County, Wabasha County, Wadena County, Waseca County, Washington County, Watonwan County, Wilkin County, Winona County, Wright County, Yellow Medicine County Expand all
Location of residency: Alabama, Alaska, Arizona, Arkansas, California, Colorado, Connecticut, Delaware, District of Columbia, Florida, Georgia (US state), Hawaii, Idaho, Illinois, Indiana, Iowa, Kansas, Kentucky, Louisiana, Maine, Maryland, Massachusetts, Michigan, Mississippi, Missouri, Montana, Nebraska, Nevada, New Hampshire, New Jersey, New Mexico, New York, North Carolina, North Dakota, Ohio, Oklahoma, Oregon, Pennsylvania, Rhode Island, South Carolina, South Dakota, Tennessee, Texas, Utah, Vermont, Virgin Islands, Virginia, Washington, West Virginia, Wisconsin, Wyoming, Counties in Minnesota: Aitkin County, Anoka County, Becker County, Beltrami County, Benton County, Big Stone County, Blue Earth County, Brown County, Carlton County, Carver County, Cass County, Chippewa County, Chisago County, Clay County, Clearwater County, Cook County, Cottonwood County, Crow Wing County, Dakota County, Dodge County, Douglas County, Faribault County, Fillmore County, Freeborn County, Goodhue County, Grant County, Houston County, Hubbard County, Isanti County, Itasca County, Jackson County, Kanabec County, Kandiyohi County, Kittson County, Koochiching County, Lac qui Parle County, Lake County, Lake of the Woods County, Le Sueur County, Lincoln County, Lyon County, Mahnomen County, Marshall County, Martin County, McLeod County, Meeker County, Mille Lacs County, Morrison County, Mower County, Murray County, Nicollet County, Nobles County, Norman County, Olmsted County, Otter Tail County, Pennington County, Pine County, Pipestone County, Polk County, Pope County, Ramsey County, Red Lake County, Redwood County, Renville County, Rice County, Rock County, Roseau County, Scott County, Sherburne County, Sibley County, St. Louis County, Stearns County, Steele County, Stevens County, Swift County, Todd County, Traverse County, Wabasha County, Wadena County, Waseca County, Washington County, Watonwan County, Wilkin County, Winona County, Wright County, Yellow Medicine County, Minnehaha County, South Dakota Expand all
View website
Save
Need help writing this grant?
Overview:
RBC Foundation – USA offers grants to non-profit organizations in locations where RBC Wealth Management has a business presence and where our employees are actively involved.
The mission of RBC Foundation – USA is to improve the quality of life in the communities where we do business by supporting non-profit organizations that make a positive difference and promote diversity.
In 2016, RBC Foundation – USA awarded grants exceeding $2.7 million to non-profit organizations nationwide.
As a founding member of the Minnesota Keystone Program, Minneapolis-based RBC Wealth Management pledges a percentage of profits as charitable contributions each year.
For maximum impact, RBC Foundation – USA prioritizes its giving to the following areas:
Education (Priority Focus)
Education grants are focused on programs that prepare K-12 students for future success. We concentrate our giving on programs that fall within one of the following three areas, with a priority focus on after school programs. (Private or independent fee-based schools are not allowed to apply for funding.)
RBC After School Grants programs (Priority focus);
Structured, supervised academic mentoring or college-preparatory activities/programs; or
Youth financial literacy programs
We evaluate After School Program requests based on the following:
Improve academic achievement of students;
Increase students' self-esteem through skill development activities rather than free play time;
Reinforce basic social skills such as cooperation, team-building and conflict resolution to help youth begin to develop workplace competencies;
Focus on activities such as mentoring, tutoring, literacy education, music and art lessons, computer instruction and homework help;
Encourage and develop partnerships between home, schools and the community;
Are financially accessible with no or very low participation fees;
Provide a safe environment;
Assist at-risk or underserved communities.
Preference will be given to community-based organizations with multiple program partners and volunteers and that have broad participant appeal within a community.
After school programs must operate five days per week, Monday through Friday inclusive.
Programming must be provided in the after school hours from the close of the regular classroom schedule until at least 5:00 pm.
RBC After-School Grants may not be used to fund morning, lunch, evening or weekend programs.
Organizations may deliver programs in multiple locations, but funding will be directed to only one program location.
After school programs must begin no later than October.
Organizations must demonstrate a commitment to diversity and inclusion and must actively respect cultural and other differences in program participants.
Health (Priority Focus)
Health grants are exclusively directed to the RBC Children's Mental Health Project, a program that focuses on early intervention, reducing stigma and increasing public awareness. We evaluate Children's Mental Health program proposals based on the following:
Early intervention
We consider proposals for early intervention programs that are:
Focused on the most prevalent childhood and adolescent mental illnesses including anxiety, conduct disorders and mood disorders;
Evidence-based programs validated by documented scientific evidence and supported by scientifically sound studies that have demonstrated consistently positive outcomes;
Facilitated though a community-based organization that is collaborating with all levels of service providers (including government) to provide an integrated model of service delivery; and
Focused on children and youth between the ages of 0 to 18.
Public education
We consider proposals for programs and projects that:
Educate parents on how to access appropriate services;
Educate teachers and health care professionals on how to identify the signs of mental health problems and learn how to take early action;
Educate the public, including adults, youth and children, on the nature and prevalence of children's mental health issues and how to access help; or
Increase awareness and reduce stigma.
Human Services
To foster economic independence and promote self-sufficiency, the Foundation focuses on:
Organizations providing emergency food, shelter and basic needs;
Adult literacy and employment training programs;
Programs that serve at-risk youth through advocacy or job skill and readiness training
Arts and Culture
RBC believes that the arts reflect our culture and enrich the quality of life in the communities where our employees and clients live. The Foundation's emphasis is on the following two areas:
RBC Emerging Artists Project (Priority Program); or
Programs providing arts access for diverse populations
The Emerging Artists program supports initiatives that help artists in their early years of development and that bridge the gap between their academic experiences to professional careers in the arts. Grants are intended to support programs and initiatives that:
Support artists who are at an early stage in their careers, have completed their basic training and have created a modest independent body of work;

Are on-going and sustainable (i.e. not one-time events);
Educate and raise awareness about the importance of the arts;
Provide emerging artists with the opportunity to demonstrate their talent publicly (performance or exhibition), and/or to provide a connection to professional contacts (agents, publishers, etc);
Provide a structured curriculum of mentorship and training, typically for a period of three to six months, although shorter more intensive programming may be considered;
Provide an opportunity for interaction between the professional staff, visiting artists and the Emerging Artists; Serve as a bridge between senior academic programs and the professional world; and/or
Engage the broader community in the art form, through free performances or programming to underserviced or rural communities.
Civic Programs
RBC is committed to promoting economic growth and community diversity. The Foundation focuses on:
Citizenship and support for newcomers
Community economic development
You can learn more about this opportunity by visiting the funder's website.
Eligibility:
Organizations must be located in and serving outside the Minneapolis/St. Paul metropolitan area
Organizations must have the following

Their 501(c)3 registered non-profit status for a minimum of three years
A minimum annual operating budget of $100,000
An established relationship with an RBC Wealth Management employee, preferably board involvement.
Ineligibility:
Generally, we do not support:

Capital and endowment campaigns
Multi-year commitments
Start-up organizations

The Foundation Grant Program does not fund:

Charitable Sponsorships (including golf tournaments)
Fundraising events (e.g. dinners, benefits or sporting events)
Athletic teams, events or scholarships
Direct grants to individuals, including scholarships, travel and related expenses
Religious, political, fraternal organizations, service clubs, or third-party organizations that raise funds for charity
Individual pursuits
Private (fee based) elementary or secondary schools
Religious organizations, unless they are engaged in a significant project benefiting the entire community
Endowment or memorial campaigns
Advertising or promotional campaigns
Travel-related events, including student trips or tours
The creation or repair of statues, monuments, art works or beautification projects
The publication of books or movie productions
Private foundations
Capital campaigns
Academic, medical or scientific research
Non-501(c)(3) organizations
Organizations that may present a reputational risk to the firm; or
Organizations that discriminate on the basis of race, color, religion, sex, age, national origin, marital status, sexual orientation, gender identity, disability, or any other legally protected status.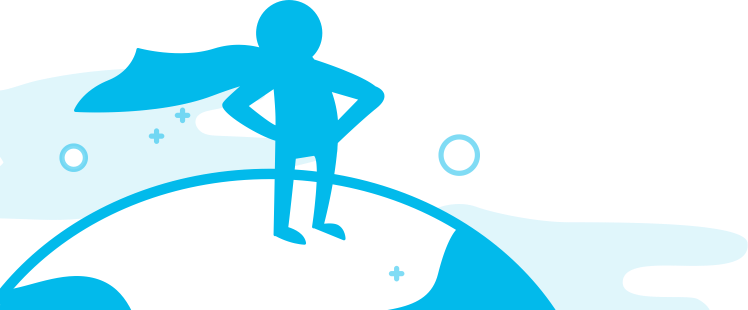 Find more grants like this
Find more grants like the RBC Foundation Grants - National Program (Outside the Minneapolis/St. Paul Metropolitan Area) by joining Instrumentl.
We help nonprofits and academics find more grants and take control of their grants process with a refreshingly intuitive online platform.