Ecosystem Health and Sustainable Fish Populations: Ecological and Biological Research to Inform Management
Great Lakes Fisheries Trust
Suggest an update
Grant amount: Up to US $1,000,000
Next anticipated deadline: Jan 11, 2020 2:00pm PST (Pre proposal)
Later anticipated deadlines: Apr 15, 2020 2:00pm PDT (Full proposal)
Applicant type: Government Entity Nonprofit College / University Indigenous Group
Funding uses: Research
Location of project: Canada, Michigan, Lake County, Illinois, Counties in Indiana: Adams County, Allen County, DeKalb County, Elkhart County, Kosciusko County, LaGrange County, LaPorte County, Noble County, Porter County, St. Joseph County, Steuben County, Wells County, Whitley County, Counties in Minnesota: Aitkin County, Carlton County, Cook County, Itasca County, Lake County, Pine County, St. Louis County, Counties in New York: Allegany County, Cattaraugus County, Cayuga County, Chautauqua County, Chemung County, Clinton County, Cortland County, Erie County, Essex County, Franklin County, Genesee County, Hamilton County, Herkimer County, Jefferson County, Lewis County, Livingston County, Madison County, Monroe County, Niagara County, Oneida County, Onondaga County, Ontario County, Orleans County, Oswego County, Schuyler County, Seneca County, St. Lawrence County, Steuben County, Tompkins County, Wayne County, Wyoming County, Yates County, Counties in Ohio: Allen County, Ashland County, Auglaize County, Crawford County, Cuyahoga County, Defiance County, Erie County, Fulton County, Geauga County, Hancock County, Hardin County, Henry County, Huron County, Lake County, Lorain County, Lucas County, Marion County, Medina County, Mercer County, Ottawa County, Paulding County, Portage County, Putnam County, Richland County, Sandusky County, Seneca County, Shelby County, Stark County, Summit County, Trumbull County, Van Wert County, Williams County, Wood County, Wyandot County, Counties in Pennsylvania: Crawford County, Erie County, Potter County, Counties in Wisconsin: Adams County, Ashland County, Bayfield County, Brown County, Calumet County, Columbia County, Dodge County, Door County, Douglas County, Florence County, Fond du Lac County, Forest County, Green Lake County, Iron County, Kenosha County, Kewaunee County, Langlade County, Manitowoc County, Marathon County, Marinette County, Marquette County, Menominee County, Milwaukee County, Oconto County, Oneida County, Outagamie County, Ozaukee County, Portage County, Racine County, Shawano County, Sheboygan County, Vilas County, Washington County, Waukesha County, Waupaca County, Waushara County, Winnebago County Show all
Location of residency: Canada, United States
View website
Save
Need help writing this grant?
---
About this funder:
Loading...
Overview:
The Great Lakes Fishery Trust (GLFT) invites preliminary proposals for Great Lakes fisheries projects under its Ecosystem Health and Sustainable Fish Populations focus area. This request for proposal (RFP) process will be used for the disbursement of up to $1.2 million in grants in 2016 in two grant categories: (1) Ecological and Biological Fisheries Research to Inform Management; and (2) Social, Economic, and Technology Research to Inform Policy and Practice.
Mission and Goals
The mission of the GLFT is to provide funding to enhance, protect, and rehabilitate Great Lakes fishery resources to compensate for lost use and enjoyment caused by the operation of the Ludington Pumped Storage Plant. The GLFT pursues these goals through investments in three broad categories: Access to the Great Lakes Fishery, Great Lakes Stewardship, and Ecosystem Health and Sustainable Fish Populations.
The broad goals of fisheries research investments are to:
Create a more resilient and stable fish community
Increase the sustainable value of the fishery to stakeholders
Preserve self-sustaining fish populations Specifically, the key intended outcomes for fisheries research investments are to:
Enhance the ability of managers/agencies to respond to changes in the fishery and ecosystem
Build research capacity and management expertise needed to understand and manage the Great Lakes ecosystem for sustainable production of valuable species
Reduce the cost of fishery management in relation to benefits provided
Focus Areas of the GLFT
The GLFT pursues its fisheries research efforts through competitive grantmaking within established focus areas. Funded activities include hypothesis-driven research, as well as tools, resources, and capacity-building efforts that support the development or use and application of research.
Applicants are encouraged to focus on three areas: fish health, fish recruitment, and lake sturgeon rehabilitation
Fish Health
The GLFT's primary interests are in priorities established by the Fish Health Committee of the Great Lakes Fishery Commission, including projects that address one or more of the following:
Development and validation of new methods for detecting emerging fish pathogens or pathogens of concern in the Great Lakes basin
Disease ecology and epidemiology
Nutritional aspects of fish health in the Great Lakes
Fish pathogen and disease management
Fish Recruitment

The GLFT's primary interests in this category lie in:
Research that describes and clarifies mechanisms (such as abiotic conditions, predation, competition, or fish health) that affect the reproduction and recruitment of commercially or recreationally important Great Lakes fish species:

Among nonsalmonids, research that targets valuable fish populations experiencing recent unexplained declines in abundance, growth and/or condition factor (e.g., yellow perch), particularly where aligned with interagency research efforts and priorities
Projects related to salmonid recruitment (e.g., steelhead, Chinook, and Coho) may include exploration, development, and application of new technologies and models to better assess natural recruitment and its contribution to adult populations

Related efforts to build management capacity or collaborative capacity (e.g., conferences and workshops, data-sharing vehicles, synthetic papers)
Lake Sturgeon Rehabilitation
Comprehensive lake sturgeon rehabilitation will likely be achieved only on a basin wide scale, either for one of the Great Lakes or the entire basin; thus rehabilitation will require the coordination of multiple research and management agencies. Accordingly, all proposals under this research area must be designed to foster the development of new or existing partnerships among fishery agencies and researchers.
The GLFT has sponsored two workshops to identify research priorities regarding lake sturgeon rehabilitation. The workshop convened in 2000 identified four primary research priorities:
Status assessment and rapid survey process (consolidation of existing information, design of indicators and survey strategies to provide comprehensive and system wide inventories, and coordination of periodic census efforts)
Habitat studies (filling information gaps related to habitat utilization by various lifehistory stages and detailed habitat classification and inventory)
Fish passage technology for lake sturgeon (design of safe and effective upstream and downstream passage of dams)
Propagation techniques and strategy development (research and development to improve hatchery production and stocking success)
The workshop convened in 2011 further defined the research priorities regarding fish passage technology for lake sturgeon into the following categories:
Lake sturgeon behavior during migration and passage: Specific research activities in this category may include telemetry studies that seek to determine if upstream/downstream migratory routes are random or based on stream flow or the behavior of adults and juveniles after entering impoundments.
Physiological consequences of passage: Recent work suggests that passage compromises the physiological condition of sturgeon in general, but individual sturgeon do recover well from a single passage attempt. Research in this category would benefit from studies seeking to determine the physiological impacts of multiple passage attempts, including trap and transfer techniques, and differences related to size, sex, and reproductive condition.
Passage design, technology, implementation, and development of operational windows: There are many inventive engineering solutions that can be applied to lake sturgeon passage efforts; however, the implementation of these solutions would be greatly enhanced with studies seeking to tie specific technologies with survival rates of adults, juveniles, and larvae.
Advancement of technologies that improve assessment and monitoring: Perhaps one of the largest gaps to lake sturgeon passage involves how to measure success. Thus, research attempting to deploy novel techniques to quantify movement and theoretical or empirical research attempting to tie passage efforts to population level parameters (e.g., recruitment) would be desirable.
For this funding RFP, the category of Fish Passage Technology for Lake Sturgeon will continue to be the basis of a directed research grant program to help facilitate passage of lake sturgeon within Great Lakes tributaries. While the primary focus will be sturgeon passage at hydroelectric facilities, it is hoped that the knowledge gained from this research will have broader applicability across the basin. Applicants considering a proposal related to lake sturgeon rehabilitation are strongly encouraged to consult both workshop reports and other biennial conference proceedings available here.
Ecosystem Modeling
Through this theme, the GLFT supports research that models critical ecosystem components essential to sustainable population management of the most valued species. The GLFT will support holistic approaches to understanding interspecies relationships that will provide guidance on the optimum mix of species to produce sustainable benefits with the lowest management/maintenance costs.
Emerging Issues
This funding theme allows for applications proposing ecological and biological fisheries research (or related capacity building) that is aligned with management needs and the intent of the strategic plan, but beyond the scope of established themes. This includes:
Research that bears directly on the intended goals and outcomes expressed in the strategic plan, but lies outside the scope of other articulated GLFT research themes
Inquiries initiated under a past, duly funded GLFT grant, where results and need warrant continued support but the content is no longer aligned with the priorities expressed in the strategic plan
Research that bears directly on the priorities and interests expressed in key management documents for the Lake Michigan fishery but lies outside the scope of articulated GLFT research themes.
You can learn more about this opportunity by visiting the funder's website.
Eligibility:
Proposals are encouraged from educational, governmental, tribal, and nonprofit institutions with a 501(c)(3) designation from the IRS.
Canadian public and nonprofit organizations may also be eligible, but should contact GLFT staff prior to submitting a preliminary proposal.
Lake Michigan Priority:

Whether shore-based fishing access, stewardship, dam removals, or fisheries research, all GLFT-funded projects must have benefits directed primarily to the Great Lakes.
The settlement agreement establishing the GLFT further requires that priority be given to efforts that benefit the Lake Michigan fishery.
Projects outside of the Lake Michigan basin are considered if their results and outcomes are transferable to Lake Michigan.
Projects that examine the consequences of environmental pollutants on the recruitment or health of a Great Lakes fish species are eligible.
It is important to note that the GLFT's Lake Michigan priority emphasizes benefit to the Lake Michigan fishery, as opposed to activity limited to Lake Michigan.

In the context of fisheries research, the question is not whether there are "feet on the ground" in Lake Michigan, but whether proposed research will yield high-priority knowledge and information for the Lake Michigan fishery

For example, in some areas of research inquiry, cross-lake comparative efforts may hasten learning, as compared to studies focused exclusively on Lake Michigan. Such cross-lake studies are encouraged.

Preferences:
Fish Health:

The GLFT has greater interest in efforts that yield knowledge, protocols, or practices with application to demonstrated long-term issues of health and/or disease, or to issues of health and disease with relevance to numerous species.
Conversely, the GLFT has less interest in efforts limited to a single, specific pathogen or disease outbreak, particularly in circumstances where there is lack of consensus about the severity, persistence, or likelihood of impact of the pathogen or disease and where the timeline for management action is short.

Emerging Issues:

The GLFT has relatively greater interest in this category in efforts that address issues of high management priority or urgency and unmet need.
Ineligibility:
The GLFT does not fund research related to sea lamprey control, inshore fisheries, or the human health effects of environmental toxins present in Great Lakes fish.
Nor does it fund activities or expenses that have been the traditional responsibility of state natural resource management.
Emerging Issues: The GLFT will not fund, through this focus area, research suited to one of its established research theme areas.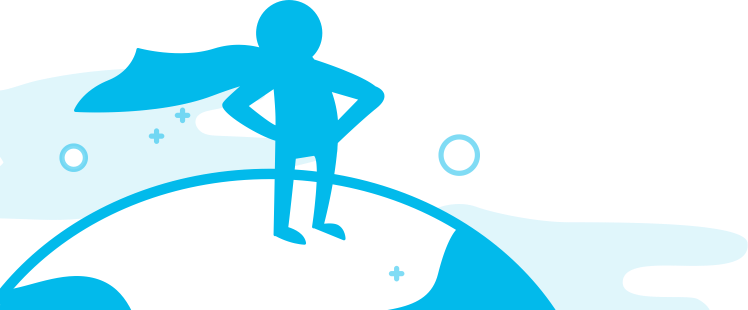 Find more grants like this
Find more grants like the Ecosystem Health and Sustainable Fish Populations: Ecological and Biological Research to Inform Management by joining Instrumentl.
We help nonprofits and academics find more grants and take control of their grants process with a refreshingly intuitive online platform.
Loading...
Please wait while we load this grant.
Loading problem
Sorry, we're having trouble loading this grant.