Habitat Stewardship Program (HSP): Species at Risk Stream
Government of Canada
Suggest an update
Grant amount: C $10,000 - C $100,000
Next anticipated deadline: Feb 23, 2019 (Letter of inquiry)
Later anticipated deadlines: Mar 19, 2019 (Full proposal)
Applicant type: Individuals Government Entity For-Profit Business Indigenous Group Nonprofit
Funding uses: Applied Project / Program
Location of project: Canada
Location of residency: Canada
View website
Save
Need help writing this grant?
---
Overview:
NOTE: The program will be accepting Expressions of Interest until the "Letter of Inquiry" deadline. The submission of an Expression of Interest is strongly encouraged, particularly for applicants who have not received HSP funding in the past, for those applying to a new stream and for projects taking place in terrestrial environments to discuss how your project meets the program's new Tiered approach to priorities. The deadline for proposal submissions is the "full proposal" deadline above.
Background
One of the Government of Canada's conservation results is the recovery of species at risk. The Habitat Stewardship Program (HSP), established in 2000, delivers on this result by providing funding for projects submitted by Canadians that contribute directly to the recovery objectives and population goals of species at risk listed on Schedule 1 of the Species at Risk Act (SARA). In order to better align with its core responsibility of conserving nature, the funding program priorities were adjusted for the 18 to 19 fiscal year. Activities must take place on private land, provincial Crown land, Indigenous land or in aquatic environments across Canada.
Proposals will be evaluated in the context of the regional and national funding priorities included in this document. Please contact your HSP Regional Coordinator (see Appendix 1) to learn more about specific regional information and priorities.
Objectives
The underlying objectives of the HSP SAR Stream are to:
Support habitat projects that benefit SAR;
Enable Canadians to become actively and concretely involved in stewardship projects for SAR that will result in tangible and measurable conservation benefits; and
Improve the scientific, sociological, and economic understanding of the role that stewardship has as a conservation tool.
Expected results
In order to be eligible, proposed projects must demonstrate how they contribute directly to the recovery objectives and population goals of species at risk. Further, the proposal should include one or more of the elements below, and describe how they contribute to the species' recovery objectives and population goals:
important habitat for SAR recovery is secured or otherwise protected
important habitat for SAR recovery is improved (restored/enhanced) and/or managed to meet their recovery needs
threats to SAR and/or their habitat that are caused by human activities are stopped, removed and/or mitigated
project benefits are sustained over time by engaging Canadians (landowners, resource users, volunteers) to participate directly in activities that support the recovery of SAR
*The program defines "important habitat" for SAR Stream as habitat that is considered as candidate for Critical Habitat or habitat that is important for the species but that is not actually identified in a recovery strategy/action plan/management plan.
National Priorities
The national priorities for the HSP SAR Stream are projects that focus on the following:

Implementation of priority activities described in recovery strategies or action plans such as protection of critical habitat.

Implementation of multi-species projects with a focus on ecosystem-based recovery initiatives.
Implementation of projects involving collaboration among multiple stakeholders/partners.
the recovery of species at risk and threats to species at risk included as part of an international agreement

International agreements in this context are understood to be formal, national in scope, and for which the Government of Canada is a signatory (for example, Strategies, Conservation Plans, etc. formalized through a Memorandum of Understanding or a Letter of Intent).

activities that address the impacts or respond to the threats of climate change as described in recovery strategies, action plans or management plans
Regional priorities
In 2018-2019 all species at risk funding programs (the Habitat Stewardship Program for Species at Risk, the Aboriginal Fund for Species at Risk, and the Interdepartmental Recovery Fund) have adopted a common tiered approach for regional priorities that will be used to guide the selection and prioritization of proposals for the funding of terrestrial stewardship projects. The tiered prioritization approach applies to projects in terrestrial environments only. The approach to regional priorities for aquatic stewardship projects remains unchanged in 2018-2019.
Terrestrial projects:
For the 2018 to 2019 funding year, regional terrestrial priorities have been tiered based on their importance to regional objectives:
Tier 1: Focal Landscapes: Projects taking place within regional focal landscapes (HSP regional priorities - terrestrial Table)
Tier 2: Overarching priority species, sectors and threats: Projects focusing on overarching priority species, sectors and threats
Tier 3: Existing regional priorities: Projects focusing on existing terrestrial regional priority areas, species and/or threats that are not addressed by the new Tier 1 or Tier 2 priorities
See the HSP 2018-2019 National Call for Proposals for more information on criteria used to select regional priority focal landscapes, species, sectors and threat.

Emphasis this year will be placed on projects that address regional priorities, with HSP targeting its funds for terrestrial projects to Tier 1 and Tier 2 priorities, as illustrated here:
Please see the regional priority table or contact your Regional Coordinator for more information on the 2018 to 2019 regional priorities for terrestrial projects.
Aquatic projects:
For the 2018 to 2019 funding year, the format for regional priorities for aquatic projects has not changed. Projects will continue to be evaluated against existing regional priority species, areas and/or threat listed in regional priority table. The majority of aquatic funds will go to projects that address these regional priorities. Please contact your Regional Coordinator for more information on all of the program's priority activities, areas and threats.
Activity Categories
You must select from the following activity categories in your application. The examples listed below each activity category are eligible options to consider and pertain to both aquatic and terrestrial environments, with few exceptions. Activities that do not fall under these categories are subject to approval. You should consult your Regional Coordinator if you would like to undertake activities other than those listed below.
Habitat Protection
Through acquisition (purchase or donation) or other securement means; protecting SAR habitat by assisting recipients in acquiring properties or establishing conservation easements, leases or other types of agreements with property owners.
Non-legally binding measures

Protection of land through a written conservation agreement

Legally-binding measures

Securing land by acquiring title (fee simple)
Securing land by an easement, covenant or servitude
Securing land through a lease
Habitat Improvement
Enhancing or restoring habitat of SAR; changing land/water management or land/water use practices to benefit SAR and improve habitat quality.
Restoration, enhancement, and/or management of SAR habitat

Vegetation planting or removal of exotics/invasive species in the habitat of, in the immediate area of, and for the direct benefit of a known SAR
Residence creation (e.g., hibernacula, bird boxes, turtle nests, etc.)
Implementation of beneficial management practices or land/water use guidelines
Human Impact Mitigation
Direct intervention for SAR under immediate threat from human activity or proactive/preventative activities
Prevention of damage to SAR habitats (riparian or terrestrial) (e.g., educational signage)

Protection and rescue

/prevention of harm to SAR (e.g., disentanglement, nest relocation, enabling species migration around roadways, fences for the exclusion of habitat disturbances, etc.)

Application of modified or new technology to prevent accidental harm (e.g., using modified harvesting methods to reduce incidental take of SAR)
Program Planning and Development
Developing SAR conservation strategies, land use guidelines/best practices, and planning the implementation of stewardship programs, including target audience engagement strategies.
Development of SAR conservation strategies to improve habitat and reduce threats

Planning of stewardship programs, including target audience engagement strategies
Compilation and dissemination of resource/land use guidelines and beneficial management practices
Surveys, Inventories and Monitoring
Activities such as identifying potential sites for habitat restoration; or assessing the presence of a SAR and its habitat in order to target, design, and carry out a current (or future) stewardship project. These activities will only be funded if they are part of a larger stewardship project that is clearly defined in the proposal and that will be implemented within the next 2 years.
Identifying potential sites for habitat restoration; includes mapping and analysis (needed to support SAR stewardship activities

Assessing the presence of SAR through surveying and/or monitoring
Creation and/or maintenance of inventories or databases for habitat and species data
Collection of Traditional Ecological Knowledge
Project and Program Evaluation
Assess the social and biological results and effectiveness of stewardship activities.
Conduct project or program results assessment(s)
Outreach
Providing information to appropriate target audiences on specific actions to be taken to protect SAR; raising awareness about SAR conservation needs; educating resource users about alternative methods that minimize impacts on SAR and their habitat; promoting stewardship at the community level to improve attitudes and change behaviour. The activity should lead to direct SAR recovery action.
Development of targeted outreach materials emphasizing the importance of SAR and the benefits of the action to be undertaken

Training of individuals/community members in stewardship practices related to SAR
Informing and engaging community members/target audiences (e.g. land managers, fishers, resources users) about their role in SAR recovery
Engage landowners directly in future habitat protection activities
You can learn more about this opportunity by visiting the funder's website.
Eligibility:
Eligible recipients:

Canadian non-governmental organizations, Indigenous organizations and communities, individuals, private corporations and businesses, as well as provincial, territorial, and municipal governments, and provincial Crown corporations are eligible for funding.
If your proposed project is expected to take place on Indigenous land, either entirely or partially, and you are a non-Indigenous organization, individual and/or you have no rights to the land (for example, through a permit, lease and/or as a Certificate of Possession holder), you must provide signed letter(s) of support from the affected community, Band or First Nation.

Eligible species:


Only proposed projects targeting species listed as Endangered, Threatened, and of Special Concern on Schedule 1 of SARA will be eligible for funding.

A minimum of 1:1 matching contributions (from non-federal sources) is required ($1 confirmed match for each $1 of HSP funding).
Eligible expenses

For all eligible expenses, only those deemed to be a reasonable share for completing the project shall be considered eligible.
Eligible expenses may include reasonable and properly itemized costs for:

Salaries and wages


Salaries and benefits (directly associated with the project activities)

Management and professional service costs

Accounting, appraisal, Elders/knowledge-holders fees, insurance (related to the project), land surveys, legal (other than litigation) costs, official languages translationsFootnote 6 and other professional fees (other than travel)

Contractors

Consultants and contractors fees associated with the project (subject to regional limits)

Travel

Travel expenses (to a maximum of current Treasury Board Secretariat rates), including mileage and accommodation

Materials and supplies costs

Includes equipment purchase costs under $10,000

Communication and printing, production, and distribution costs
Equipment rentals

Lease, rental and/or repair (subject to regional limits)
Vehicle rental and operation costs

Purchase of capital assets

Equipment purchase costs over $10,000

Land acquisition, leases, easements, covenants, servitudes

Funding towards conservation agreements
May include appraisal fees and legal costs

Costs of preparing an independent financial accounting report (where the report is required)

Projects over $100,000 may be required to submit an independently verified financial report at the end of the project

Overhead

Administrative costs (salaries and benefits of support staff, office utilities and rent, etc.) directly attributable to the carrying out of the project up to a maximum of 10% of the HSP SAR Stream contribution; note that overhead costs are not included as part of the other eligible expenditures catagories.

Other costs

Meeting and training fees (e.g., materials and hall rental), and registration fees for courses, conferences, workshops or seminars

Further disbursement of Environment and Climate Change Canada (ECCC) funding to final recipients

Organizations wishing to coordinate work for a specific species or threats, or within a certain geographic area may wish to consider a further disbursement project. A further disbursement project is one where a recipient distributes funds to third parties by means of their own competitive contribution-type program and agreements. Please contact your Regional Coordinator for further details.
Preferences:
For terrestrial projects, preference will be given to projects with activities taking place in regional Tier 1 focal landscapes or species identified as regional Tier 2 priorities.
Preference will be given to projects with matching contributions in excess of 1:1 and to projects with higher cash-matching contributions in relation to in-kind contributions.
Ineligibility:
Federal departments, agencies and federal Crown corporations are not eligible to receive HSP funds.
Projects targeting species that have been assessed by the Committee on the Status of Endangered Wildlife in Canada (COSEWIC) as at risk, but have not yet been listed on Schedule 1 of SARA, are ineligible for funding under the HSP SAR Stream.

Any species that the Governor in Council has declined to list on Schedule 1 of SARA is not eligible for funding under the HSP SAR Stream.
The creation of promotional merchandise (such as hats or mugs) is not eligible for HSP SAR Stream funding

Scientific research activities, captive breeding, captive rearing, fish hatcheries, aquaculture activities and extirpated species reintroductions, the development of Recovery Strategies or Action Plans, including the identification of Critical Habitat (as required under SARA) are not eligible for HSP SAR Stream funding.
Funds cannot be used for activities on federal lands (e.g. National Parks, National Wildlife Areas), however, Aboriginal lands are considered eligible lands under the HSP SAR Stream.

General outreach or non-targeted activities are not eligible

You can only receive funding from one federal funding program for each proposed activity.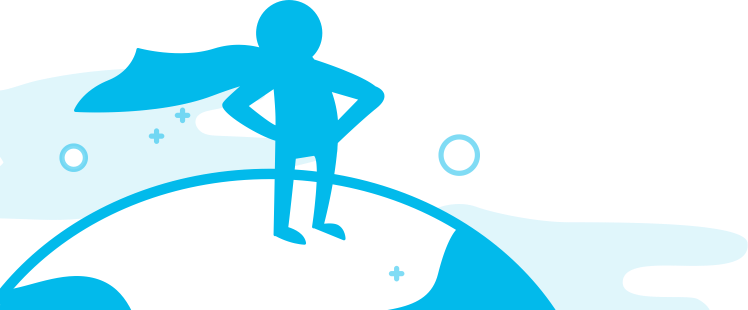 Find more grants like this
Find more grants like the Habitat Stewardship Program (HSP): Species at Risk Stream by joining Instrumentl.
We help nonprofits and academics find more grants and take control of their grants process with a refreshingly intuitive online platform.