Healthcare Georgia Foundation: Direct Services Grant Program
Healthcare Georgia Foundation
---
Grant amount: Up to US $50,000
Anticipated deadline: Aug 3, 2019 12:00pm PDT
Applicant type: Nonprofit
Funding uses: Applied Project / Program, Education / Outreach
Location of project: Georgia (US state)
Location of residency: Georgia (US state)
View website
Save
Need help writing this grant?
Overview:
Direct Services Grant Progam

The Direct Services Grant Program supports existing healthcare services and health promotion programs that assist the Foundation with accomplishing its mission by funding program activities specifically related to the Foundation's priority area: Addressing Health Disparities. Addressing Health Disparities is the Foundation's strategic response to unequal access and outcomes among vulnerable populations.
Background
Healthcare Georgia Foundation's mission is to advance the health of all Georgians and to expand access to affordable, quality healthcare for underserved individuals and communities. Since inception, Healthcare Georgia Foundation has been committed to building effective nonprofit health organizations that have the capacity to develop, deliver and sustain high-impact health programs and services. The Foundation firmly believes that high-performing organizations delivering effective programs will achieve better health outcomes for clients, consumers, patients, and communities.
The Foundation funds two grant cycles annually: the EmpowerHealth Capacity Building Program and the Direct Services Grant Program. This Notification of Funding Availability (NOFA) is focused on the Direct Services Grant Program and aligns with the Foundation's priority area of Addressing Health Disparities. Addressing Health Disparities is the Foundation's strategic response to unequal healthcare access and health outcomes among vulnerable populations.
Introduction
The purpose of the Direct Services Grant Program is to reduce health disparities among Georgia's vulnerable populations. The Direct Services Grant Program supports existing healthcare services or health promotion programs in both community and clinical settings. Although health disparities are commonly viewed through the lens of race and ethnicity, they occur across many dimensions, including socioeconomic status, age, location, gender, disability status, and sexual orientation. For example, the diabetes rate for African-American adults in Georgia is higher (12.5 percent) than that of Caucasian adults (9.7 percent).
The health of Georgians is influenced not only by an individual's knowledge of health risks, access to quality healthcare, and personal health behaviors; but also where people live, the jobs they hold, and the income they receive.
Healthcare Georgia Foundation seeks to reduce health disparities and achieve greater health equity among Georgians.
Health Disparity – a particular type of health difference that is closely linked with social, economic, and/or environmental disadvantage.
Health Equity - the removal or elimination of health and healthcare disparities and systemic barriers which impact an individual's and communities' abilities to embrace a healthy lifestyle.
The Foundation is committed to identifying health disparities and empowering nonprofit organizations to take action to reduce them. Data shows profound disparities in Georgia's health outcomes. The Commonwealth Fund's 2018 Scorecard on State Health System Performance ranked Georgia 40th overall among U.S. states and the District of Columbia. The Commonwealth Scorecard also ranked Georgia's infant mortality rate (IMR) as 47th among all states.
According to the Georgia Online Analytical Statistical Information System, Georgia's infant mortality rate changed from 6.2 per 1,000 live births in 2012 to 7.4 per 1,000 live births in 2016. The IMR among African-American women in Georgia in 2016 was 12.3 compared to 5.3 for White women. Also, Georgia ranks 43rd in breast cancer deaths with African-American women (27 per 100,000 women) being more affected than Caucasian women (19.6 per 100,000 women). These differences start before birth, extend through adolescence, continue into adulthood and contribute significantly to an individual's ability to achieve optimal health.
Because of this, applicants will need to show the following:
Provide demographic data on the population that will be served by this funding request (e.g. age, race/ethnicity, gender, county, insurance status);
Describe barriers and/or gaps in health services in the community;
Identify how the target population is affected by health disparities;
Provide evidence of the organization's history of performance and effectiveness in reducing health disparities for the identified target population; and
Detail how the proposed program will continue to close the gap in the identified health disparities. Also, proposed programs should identify a specific local "community" in which direct services will be provided and demonstrate prior successful partnerships with the identified community.
What are Direct Services?
Direct Services can be described as the implementation of a particular program or service(s) carried out by a nonprofit organization to improve health outcomes among vulnerable populations and to ensure individuals have equitable access to affordable, quality healthcare. Examples include implementing effective interventions to address cultural competency in the healthcare setting; educating individuals/populations on health disparities and/or disparities in healthcare access, cost, and quality; or increasing diversity within Georgia's healthcare workforce. To read about previously successful Direct Services Grant Programs, please see the Foundation's Results Matter: Direct Services Grant Program Evaluation.
Tthe Direct Services Grant Program will only support existing healthcare services or health promotion programs and will not support new services or programs. Supporting existing services and programs that have been previously evaluated ensures funded programs are more likely to be sustainable beyond a grant cycle. Existing healthcare services or health promotion programs are activities that are fully operational at the time of submitting the grant application to the Foundation. Expansion of existing healthcare services or health promotion programs based on effective interventions is allowable. However, the applicant must clearly demonstrate the ability to support and sustain the expansion beyond the requested funding from the Foundation.
HGF Direct Services Funding Categories and Criteria
All applicants are required to demonstrate that the proposed program aligns with at least one of the funding categories listed below. The list of eligible activities is not an exhaustive list, if the proposed program activities are different they must align with at least one of the funding categories.
Funding Category: Health Awareness & Education
Eligible activities:
Community awareness via mass media or social marketing
Community health and wellness education
Health promotion campaigns targeting specific populations or focused on a specific health issue
Funding Category: Cultural Competency
Eligible activities:
Cultural competency assessments, data collection, trainings, workshops, and/or webinars for healthcare providers/workforce
Use of interpreter services or bilingual providers for clients with Limited English Proficiency
Community initiatives that address increasing knowledge, attitudes and awareness of cultural linguistic and social norms among diverse populations
Funding Category: Workforce Diversity
Eligible activities:
Programs to recruit and retain healthcare workforce staff who reflect the cultural diversity of the community served
Funding Category: Data Collection & Dissemination
Eligible activities:
Efforts to collect health data on populations affected by health disparities
Improve health data collection (e.g. implement electronic medical records, community participatory evaluations, improve surveys/questionnaires, etc.)
Disseminate health disparity data and/or evaluation results (e.g. publish findings, and communicate results back to the community or target population)
Funding Category: Delivery or Expansion of Program/Services
Eligible activities:
Deliver/expand effective interventions that reduce health disparities and address unequal access in primary healthcare services
Deliver/expand effective interventions that make quality and affordable healthcare accessible to underserved individuals and communities
Criteria For Consideration
(Includes the following, but is not limited to)
The proposal is technically sound and will contribute to the outcomes of the Addressing Health Disparities priority area
Comprehensive case statement that:

defines the groups who have benefitted from the services provided, and
explains how they have benefitted in measurable terms

Target low-income, uninsured, underserved populations, rural communities, or populations most affected by health disparities
Demonstrates effective intervention will be implemented with the proposed program/service
Demonstrate evidence of capacity to evaluate results and outcomes of the proposed program
Proposed budget is reasonable, cost-efficient and consistent with the proposed activities
Demonstrate evidence of partnerships/collaborations
You can learn more about this opportunity by visiting the funder's website.
Eligibility:
Who should apply:

Nonprofit organizations, including nonprofit hospitals, that are exempt from Federal income tax under provisions of Section 501(c)(3) of the IRS Code
Quasi-governmental entities
Organizations located in Georgia with programs targeting Georgia residents
Previously funded organizations must be in good standing with the Foundation.

Staff will determine whether previous grantees sufficiently complied with grantee requirements

What we fund:

Direct program costs can include expenditures on activities related to the functions of the program, including:

Salaries/benefits for existing or new staff for program-specific activities.

If you are proposing to hire new staff, you must include how you plan to sustain the position after the Foundation's grant ends.

Additionally, if you are creating a new position, attach a copy of the job description(s)

Program-related equipment (e.g. laptop/desktop computers, iPads and printers) (maximum of 10% of total grant request)
Other direct expenses (staff training, meetings/convenings, printing, etc.)
Consulting fees
Evaluation (minimum of at least 10% of the total grant request)
Grant-related travel
Indirect expenses (maximum of 10% of total direct costs)
Ineligibility:
What we do not fund:

Colleges/universities and governmental agencies as the lead applicant

This includes College/University Foundations, Institutes, academic centers, and other entities affiliated with a college/university and/or governmental agency.

State and local public health departments are ineligible to apply as the lead applicant.
More than one application per organization or department
Active grantees with the Foundation

If you are a current grantee and have a question about eligibility, please contact your program officer.

Lead organization participating in The Two Georgias Initiative
The EmpowerHealth Capacity Building Program grantees
Funding that primarily supports client treatment/ therapeutic regimens, pharmaceutical expenses, rehabilitation services, transportation, housing or occupational services
Capital campaigns or renovations
Activities that exclusively benefit the members of sectarian or religious organizations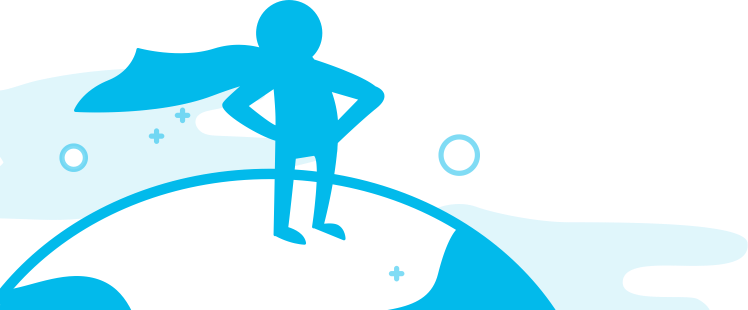 Find more grants like this
Find more grants like the Healthcare Georgia Foundation: Direct Services Grant Program by joining Instrumentl.
We help nonprofits and academics find more grants and take control of their grants process with a refreshingly intuitive online platform.