HHF: Emerging Research Grant (ERG)
Hearing Health Foundation
Suggest an update
Grant amount: Up to US $30,000
Anticipated deadline: Jan 15, 2020
Applicant type: Postdoctoral Researcher Research Scientist Faculty
Funding uses: Research
Location of project: United States
Location of residency: United States
Degree requirements: Applicants must be within 7 years of receiving their PhD
View website
Save
Need help writing this grant?
---
About this funder:
Loading...
Overview:
Emerging Research Grants Program
Through the Emerging Research Grants (ERG) program, Hearing Health Foundation (HHF) provides seed money to hearing and balance researchers who focus on researching underfunded areas of otology. Grantees advance scientific knowledge in the following under-reserched areas: Hearing Loss in Children, Central Auditory Processing Disorder, Hyperacusis, Tinnitus, Ménière's disease, Usher syndrome, making cancer drugs less ototoxic, and the links between hearing loss and diabetes, heart and kidney disease.

ERG are one year in length and governed by the Council of Scientific Trustees (CST). The CST is comprised of senior researchers and physicians from across the nation who review each application for scientific merit and relevance. The work of ERG alumni has led to dramatic innovations in hearing and balance science, with most going on to obtain grant awards from The National Institutes of Health (NIH) and others. Our review process is so thorough that, on average, the NIH has matched $91 for every dollar HHF has invested in ERG researchers. For in-depth profiles on our ERG-funded investigators, see our Meet the Researcher series.
Research Topics
Applications must only be submitted in one of the stated research topic areas below. Applications outside of these areas will not be considered.
General Hearing Health
Physiology of hearing and balance
Epidemiology of auditory and vestibular disorders
Human otopathology
Diagnosis, treatment and prevention of hearing loss and balance disturbance
Human genetics and mouse models of peripheral and central auditory/balance dysfunction
Innovation in cellular and molecular therapies
Auditory and vestibular implants, and hearing aids
Central Auditory Processing Disorders (CAPD)
Normal and abnormal auditory processing
Creating testable models of auditory processing disorders
Etiology, diagnosis, and treatment of CAPD
Genetics of CAPD
Development of screening tools and diagnostic tests for CAPD including behavioral, physiologic and neuroimaging
Language, music, learning and communication issues related to CAPD
Hearing Loss In Children
Etiology of childhood hearing loss (e.g., genetic, infectious, traumatic)
Assessment and diagnosis of childhood hearing loss
Auditory neuropathy
Behavioral, cognitive, developmental, and psychosocial consequences of childhood hearing loss
Impact of early intervention
Education of the hearing impaired child
Cochlear implants and Auditory Brainstem Implants in children
Hyperacusis
Mechanisms of hyperacusis
Development of animal models
Genetics of hyperacusis
Etiology, diagnosis and treatment ofhyperacusis
Brain imaging, biomarkers, electrophysiology of hyperacusis
Distinctions between hyperacusis and tinnitus
Interaction between auditory nerve and trigeminal nerve information
Meniere's Disease
Mechanisms of endolymphatic hydrops including mechanisms of cochlear fluid regulation
Genetics of Meniere's disease
Animal modelsof Meniere's disease
Imaging of hydrops
Etiology, diagnosis and treatment of Meniere's disease
Vestibular function and dysfunction
Tinnitus
Peripheral and central mechanisms
Role of ion channels, ototoxicity, genetics
Subjective and objective assessment
Etiology, diagnosis, treatment, and prevention
Imaging of tinnitus
Usher Syndrome
Usher syndrome is characterized hearing loss and retinitis pigmentosa and is the most common cause of combined blindness and deafness. Research focusing on the following areas is of special interest:
Etiology, diagnosis and treatment of Usher Syndrome
Genetics of Usher syndrome
Role of identified genes in hearing and vision
Creation of mouse models of Usher syndrome
Development of molecular and cellular therapies
Overview of Policies and Objectives
Hearing Health Foundation (HHF), the largest charity funder of hearing and balance research in the U.S., awards Emerging Research Grants (ERG) annually for the project period of July 1 - June 30. An ERG grant is a mutual joining of interests on the part of HHF, the grantee, and their institution in the pursuit furthering hearing and balance science.
The primary purpose of the ERG program is to enable the investigator to become established and/or to produce innovative, quality research that will allow him/her to successfully compete for grants from the NIH or other sources.
Applications will be considered for research of "General Hearing Health" or in specific hearing and balance topic areas of designated topic areas. HHF grants up to $30,000 per year for each research project and provides a maximum of one year of support.
For Emerging Research Grants in the "General Hearing Health" category, only early career investigators who are in the early stages of their careers may apply. To be considered in the early career investigator category:

The applicant must be no more than 7 years beyond the date that the first professional, advanced professional, or terminal academic degree was awarded, whichever is most recent.
And, the applicant cannot be a current or prior Principal Investigator (PI) on a major independent research award (e.g., R00, R03, R21, R01, VA Merit, DoD, or equivalent). Prior appointment on fellowship/training grants, or prior service as a PI on a mentored career development award, is permissible.

For Emerging Research Grants in specific hearing and balance topic areas (e.g. Auditory Processing Disorder, Tinnitus, Hyperacusis, Ménière's Disease), both early career and senior established investigators may apply. Please note that early career investigators will be given priority for funding in these categories.
HHF's Council of Scientific Trustees (CST), in conjunction with HHF's Scientific Review Committee (SRC), will consider: the subject of the research; the quality of its design, including the data collection and evaluation components; the potential for significant advancement in basic knowledge or clinical application; the available facilities and personnel at the institution in which the research will be carried out; and the qualifications of the investigators. In accepting a research grant, the institution and the investigator(s) are responsible for using grant funds only for purposes set forth in these polices, the application and in the award letter.
You can learn more about this opportunity by visiting the funder's website.
Eligibility:
Geographical: Grants are limited to institutions within the United States of America.
Eligibility for all:

Applicants should demonstrate experience and strong research training as well as sufficient institutional support (facilities, time, and mentorship) to carry out the proposed work.
Applicants should hold an M.D., Ph.D., Au.D. or equivalent degrees.

The applicant must hold an appointment at a non-profit educational, governmental or research institution within the U.S. Appointments may include faculty, postdoctoral fellow, or clinical/research fellow.

The proposed research must address one of the hearing and balance topics advertised in the ERG Request for Applications. In the application, the applicant must provide justification for the relevance of the proposed research to the designated ERG topic area.

Individuals concurrently receiving support for the proposed project of >$75,000 per annum in direct costs from any other combined source(s) during award period. Funding of pending awards during HHF award period may necessitate the return of the balance of HHF award.


Eligibility for General Hearing Health Applicants and Early Stage Researchers:


Principal investigators should be in the early stages of independent research careers.

If the applicant is a postdoctoral fellow, it is expected that he or she be at the senior level (e.g., 3 or more years of postdoctoral training).

Further, the applicant must demonstrate in the application that he or she is on a pathway to independence. Specifically, the applicant should indicate how the proposed aims will help with his or her transition toward independence from the mentor, including how the proposed research is distinct from the mentor's research program.
Individuals who have received one or more year of HHF support within 7 years.

Grant funds may only be used for the direct costs of carrying out approved projects such as:

salaries of technical and supporting personnel;
limited alteration and renovation of existing facilities;

purchase of equipment (cost of equipment should be equal to/greater than $5,000);

supplies including drugs and services; and

other specifically authorized expenses as may be essential to carrying out the project.

Preferences:
Eligibility for General Hearing Health Applicants and Early Stage Researchers:

PIs in early stages of independent research careers will receive top priority for funding.
Ineligibility:
Grant funds may not be used for the following:

salary of applicant, co-investigator or individuals with a doctorate degree;
travel;
living expenses;
reprints;
computers, including laptops
overhead costs exceeding 10% of project costs; and
public information, education programs or training costs (including tuition).

Graduate students and medical residents are not eligible to serve as PIs
Applicants cannot be a current or prior PI on a major independent research award (e.g., R00, R03, R21, R01, VA Merit, DoD, or equivalent). Prior appointment on fellowship/training grants, or prior service as a PI on a mentored career development award, is allowable.
Ineligibility: The following applications will not be considered:

From individuals researching at institutions outside of the U.S.
From graduate students.

For research continuation or bridge funding.

Research conducted cannot directly benefit for-profit companies and/or be directed toward a for-profit company's product development unless otherwise agreed to by the HHF Board of Directors in their sole discretion. Awarding grants to for-profit companies may disqualify HHF for tax-exempt status.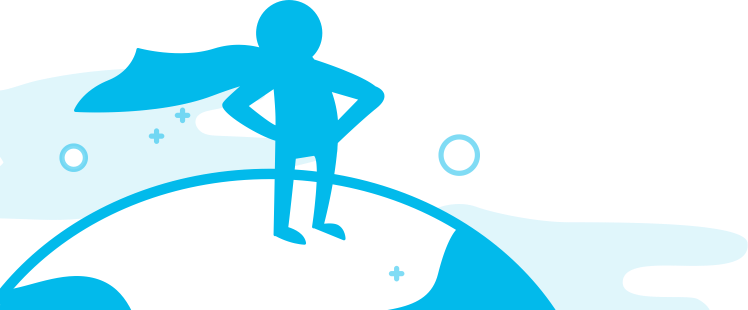 Find more grants like this
Find more grants like the HHF: Emerging Research Grant (ERG) by joining Instrumentl.
We help nonprofits and academics find more grants and take control of their grants process with a refreshingly intuitive online platform.
Loading...
Please wait while we load this grant.
Loading problem
Sorry, we're having trouble loading this grant.