Translational Research Grant
Leukemia & Lymphoma Society
Suggest an update
Grant amount: Up to US $600,000
Next anticipated deadline: Aug 31, 2020 12:00pm PDT (Letter of inquiry)
Later anticipated deadlines: Oct 31, 2020 12:00pm PDT (Full proposal)
Applicant type: Postdoctoral Researcher Faculty Working Professional
Funding uses: Research
Location of project: Anywhere in the world
Location of residency: Anywhere in the world
Degree requirements: Applicants must have a completed PhD
View website
Save
---
About this funder:
Loading...
Overview:
About The Leukemia & Lymphoma Society
The Leukemia & Lymphoma Society, Inc. (LLS) is a national voluntary health agency dedicated to the conquest of hematologic malignancies and relevant premalignant conditions. LLS supports research, patient aid, community service programs, advocacy, and public and professional education.
Description of Awards
The formation of the Translational Research Program (TRP) was to foster collaboration between basic and clinical scientists with the intent of enhancing the transfer of basic research findings to clinical usefulness. Applications are sought proposing novel approaches to the prevention, diagnosis or treatment of hematological malignancies and related pre-malignant conditions. Proposals should be based on molecular, cellular or integrated systems findings and be conceptually innovative. The application should have a clear plan for the clinical translation of the studies proposed and the results expected. This feature will be an important consideration of the review process.
This program is intended to provide support over an initial three-year period. Two additional years may be available through the competitive, peer-reviewed TRP Renewal process to solidify progress made in the initial award and further support a clinical trial. To be considered for a TRP renewal award, a clinical protocol for a Phase I or Phase II clinical trial based on the initial Translational Research Program grant must be submitted to the institution's IRB for approval and the work must be a direct result of the funded TRP award (see Renewal Guidelines and Instructions for detailed information).
Research Area RFPs
Leukemia-Lymphoma
The LLS Translational Research Program was created in 1995 with the goal of accelerating clinical applications of laboratory findings relevant to improved diagnosis and management of leukemia, lymphoma, myeloma and other hematopoietic malignancies.
The LLS seeks proposals responsive to the requests for proposals, but will also consider other exceptional proposals with the near-term potential of clinical translation. The topics are as follows:
Development of novel therapies and/or novel therapeutic strategies including those that target mutational and epigenetic events within the microenvironment. Such therapies can be applicable to any hematologic malignancies but emphasis is warranted in the following areas:

Aggressive subtypes of Non-Hodgkin Lymphoma including but not limited to DLBCL, tFL, PTCL, and ALCL
Indolent lymphoma including but not limited to CLL, MCL, FL, WM (therapies with the potential to provide significant extension of lives of patients or total disease control in defined subtypes)
Myeloid disorders such as MPN/MDS/AML (including therapies specific for pediatric AML)
Pediatric and adult ALL (LLS is particularly interested in therapies that can avoid harmful chemotherapy and is effective even in relapsed ALL)

Personalized medicine approach for cancer treatment.

Advances in cancer care have significantly improved lives of patients with hematologic diseases such as CLL, CML, Hodgkin Lymphomas, and ALL. LLS believes that, with time, complete cures can be achieved for certain diseases or subtypes of diseases.
Therefore, LLS will continue to support research that may revolutionize cancer care for hematologic diseases through the use of state of the art technologies for molecular profiling, early disease detection, prognostic/predictive biomarkers and novel target identification, precision medicines, and patient selection.

Improvements of safety and efficacy of stem cell transplantation
Long-term outcome assessment following therapies
Interventions to delay and prevent disease progression
Familial Platelet Disease (FPD)
This year, The Leukemia & Lymphoma Society (LLS) and the Babich Family Foundation/ RUNX1 Research Program are partnering to launch a competitive grant to advance new therapies for, and greater understanding of familial platelet disorders associated with RUNX1 mutations that lead to acute myelogenous leukemia. The program is focused on addressing translational research with a total of $1.8 million; 3 grants will be awarded up to $600,000 each. The applications will be evaluated by a dedicated team of experts and ranked separately from our normal Leukemia and Lymphoma TRP applications.
Familial Platelet Disease (FPD) / RUNX1 Translational Research: Germline mutations in one copy of RUNX1 (known as acute leukemia 1 protein [AML1] or core‐ binding factor alpha‐2 [CBFA2]) can create a pre‐leukemic state that typically manifests as a familial platelet disorder (FPD). Approximately 50% of patients with familial RUNX1 mutations will develop AML in their lifetime associated with acquisition of a second mutation. Beyond this, RUNX1 mutations are found in 11% and 31% of patients with de novo and secondary AML, respectively, as well as patients with myelodysplastic syndrome. It is currently poorly understood how RUNX1 can mediate platelet defects or lead to AML. This grant program aims to fund cutting‐edge research with the potential to transform therapeutic options for pre‐ and post‐leukemic FPD/AML patients as well as to contribute to our current limited understanding of the role RUNX1 plays in leukemogensis. LLS and the Babich Family Foundation have joined forces to support up to 3 new TRP awards to improve therapies for FPD and AML, where there has been very limited advancement in therapies over the last several decades.
Research proposals should include, but are not limited to:
Translational Research that includes, or can lead to, clinical trials

Discover and develop novel therapeutics that re‐activate RUNX1 or downstream pathways or provide synthetic lethality via collateral pathways to restore impaired (mutated) RUNX1 function
Develop gene editing or gene therapy methods to correct RUNX1 mutations, thereby allowing allogeneic transplantations
Develop new prognostic assays to determine if or when to treat with such new therapeutics

Laboratory research that supports Translational Research

Develop a deeper understanding of the interaction of RUNX1 with other transcription factor regulators or other relevant biology related to disease progression
Develop experimental systems either in vitro or in vivo that mimic FPD (or other RUNX1‐mediated pre‐leukemic conditions
Myeloma
Within the US in 2016, approximately 15% of all new blood cancers per year (30,330 cases) are due to multiple myeloma (MM). Many therapies are available for the treatment of MM, including four new agents approved by the FDA in 2015. The agents extend life such that 50 percent of the patients are expected to survival 5 or more years after diagnosis. Nevertheless, the disease is considered incurable. Therefore, urgent medical need for MM is well-substantiated.
It is likely that MM will remain incurable until a better understanding of the molecular events that drive MM, as well as targeted therapies to such changes, are developed. Moreover, treatment for early stage disease, before it is full blown and associated with organ damage, will require a deep understanding of the initiating events that could prevent disease progression. Research and the development of new therapeutic approaches, along with the potential to combine newly approved agents, hold the possibility that long term control or cures for MM are within reach. Therefore, there is a unique opportunity right now to accelerate progress toward cures for MM. LLS's goal is to fund up to 5 new TRPs.
Please note that this year myeloma applications will be considered under this separate RFP and vetted by a separate myeloma subcommittee. In particular, the LLS Research staff and Medical and Scientific Affairs Committee encourage the submission of research proposals that are designed to address the follow needs:
Identify myeloma stem cells and mechanisms underlying resistance to existing therapies
Identify driver mutations and the creation of therapeutics to inhibit such mutations either directly or immediately up or down-stream of the driver pathways
Understand how the microenvironment within the bone marrow or other organs supports the growth of myeloma cells and thereby developing therapies to block such microenvironmental factors
Develop sensitive diagnostic tools to identify early stages of relapse as well as early stage disease before full blown myeloma occurs
Understand the immune regulators of myeloma and develop effective therapeutics including adoptive cell therapies, immunocheckpoint inhibitors, and vaccines
Develop better animal models that have improved ability to predict clinical response and guide the numerous possible combination therapies that could be done in the clinic
Understand the molecular basis of progression from early stage disease (myeloma of unknown significance (MGUS) to smoldering myeloma (SMM) to full blown MM) and facilitate approaches to intervene in this progression

You can learn more about this opportunity by visiting the funder's website.
Eligibility:
Citizenship:

LLS welcomes applications from both US citizens and non-citizens, as well as applicants who are performing research outside the U.S.

Degree:

Applicants must hold a PhD, MD, DVM or equivalent degree.

A Principal Investigator may only submit ONE application per application cycle and cannot serve as a Principal Investigator OR Co-Principal Investigator on more than ONE application per cycle.
A Co-Investigator (also known as Collaborator) CAN serve as Co-Investigator on more than one application with no limit
Relevance:

The proposed research should be clinically directed or clinically translatable in hematologic malignancies that is intended to develop innovative approaches to treatment, diagnosis, or prevention.
Ineligibility:
Members of the peer review committee cannot apply for a TRP award.

They may apply for a renewal award if they are not serving on the renewal committee since these are awarded independently of the regular TRP awards.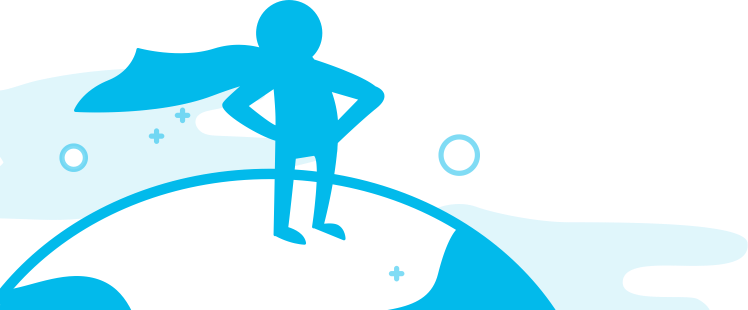 Find more grants like this
Find more grants like the Translational Research Grant by joining Instrumentl.
We help nonprofits and academics find more grants and take control of their grants process with a refreshingly intuitive online platform.