Note: This grant page has been archived and is very likely out of date.
Los Padres National Forest – Wildfires Restoration Grant Program
National Fish and Wildlife Foundation (NFWF)
---
Grant amount: US $25,000 - US $250,000
Deadline: The deadline for this grant has passed
Applicant type: Government Entity Nonprofit College / University Indigenous Group
Funding uses: Education / Outreach, Research, Applied Project / Program
Location of project: Counties in California: Santa Barbara County, Ventura County
Location of residency: United States
Overview:
Overview
The National Fish and Wildlife Foundation (NFWF) in close cooperation with its federal partner, the Los Padres National Forest (LPNF), is pleased to announce the Wildfires Restoration Grant Program for the recovery of lands and watersheds degraded from the influences of past wildfire events. This funding opportunity will address the impact of three wildfires: the Piru (2003), Zaca (2007), and Jesusita (2009) fires.
The goals of this competitive grant program are to
improve the LPNF's capacity to identify and approach resource management issues through support of projects that address the impacts to the watersheds and ecosystems affected by these fires;
provide sustainable and lasting ecological benefits;
promote ecological resilience to future wildfire events; and (4) inform efficient post-fire restoration through innovation.
In 2018, approximately $2 million in restoration funds will be available to implement restoration actions within the watersheds affected by these fires. Successful proposals will address one or more of the goals and priorities described below.
Geographic Focus
This grant program focuses on watersheds and ecosystems affected by the Zaca, Piru, and Jesusita fires. Figure 1 identifies the extent of those fires in the context of the Los Padres National Forest, with more detailed maps identifying the specific watersheds that were impacted by each fire provided at the end of this document. Project activities are eligible in the affected watersheds, provided the activity has a direct nexus to a need resulting from, or exacerbated by, the fires.
Program Priorities
Grant funding will be awarded to planning and/or implementation projects designed to advance restoration or ecological resilience on the LPNF. To be eligible for funding:
Projects must conduct, or inform, the improvement, protection, or rehabilitation of ecosystems and watersheds within National Forest System lands impacted by the designated fire scars.
Project descriptions must clearly describe the need for the proposed project as rendered necessary by the impacts of the fire(s) where activities are focused.
Project outcomes and deliverables must provide a direct and practical contribution toward LPNF fire recovery program goals.
Competitive proposals will address at least one of the priority subjects described below. Eligible projects include a wide scope of potential activities, across a variety of strategies and focus. A description of the goals and priorities of this fire recovery program can be found within the National Fish and Wildlife Foundation's Los Padres National Forest Business Plan (August 2016)​; however general strategy descriptions and some examples of projects of interest by the LPNF for this funding opportunity are highlighted below.
Forest/Upland Restoration and Management
These include projects to: (1) locate and/or remove invasive species; (2) harvest native seed, propagate native plants, and/or revegetate landscapes to restore natural population and species distribution, where appropriate; and (3) restore age class structure and reduce fuels to minimize risks from catastrophic wildfire.
In particular:
Non-native invasive vegetation removal and monitoring

Restoration of mixed conifer, chaparral shrublands, and wooded riparian communities, where appropriate
Seed collection for future restoration activities
Stream/Riparian Restoration Management
These include projects to: (1) improve hydrologic connectivity and aquatic organism passage; (2) remove invasive species threatening aquatic habitat or sensitive species; (3) evaluate and/or restore or enhance riparian corridor vegetation and floodplain; and (4) create, maintain and/or improve existing in-stream, aquatic, or riparian habitat.
In particular:
Aquatic invasive vegetation species removal and monitoring, with particular focus on tamarisk

Evaluation, planning, and implementation for short-term and long-term solutions of fire-related legacy and chronic sediment aggradation at stream crossings, particularly within the Santa Ynez watershed. This work could include professional assistance for the development and processing of 401/404 general permits or other regulatory compliance measures
Species Management
These include projects specifically designed for the benefit of threatened and endangered species, or species of special concern, including, but not limited to, steelhead trout, California red-legged frog, arroyo toad, southwestern willow flycatcher, California condor, least Bell's vireo, and big cone Douglas-fir. Restoration activities that benefit a suite of species or community are also applicable. Projects may include: (1) evaluate and/or restore or improve habitat specific to species, or suite of species, of interest; (2) increase understanding of species/population needs within fire affected watersheds; and (3) inform and educate the public about the issues concerning these species and actions that can be taken to protect them.
In particular:
Educational signage for the interpretation of species on the forest and how they coexist with and/or are affected by these wildfires
Non-natural Features Management
This strategy includes projects to improve non-natural features on LPNF land such as roads, trails, infrastructure routes, or designated fuel breaks. Any projects proposed must be able to illustrate a benefit to watershed restoration and recovery or ecosystem improvement. Projects may include: (1) maintenance to degraded system trails; (2) restoration of lands impacted from past fire management activities; (3) implementation of best management practices to reduce invasive species, and/or pollutant loads (particularly those from sediment/erosion); and (4) decommissioning, restoration, and prevention of non-USFS approved user-created trails.
In particular:
Improvement of Forest Service roads and trails
Installation of trail barriers that fit the natural Forest setting and prevent unauthorized vehicle access
Educational signage for the interpretation of these fires and their impact, influence, and relationship to LPNF landscapes
Other Relevant and Beneficial Project Proposals
The above program priorities provide highlighted examples to guide applicants in addressing the immediate needs as identified by LPNF staff. However, the program welcomes and encourages all proposals that meet the goals and priorities of fire recovery of the Zaca, Piru, and Jesusita fires, particularly those that implement a multi-resource holistic approach to post-fire restoration, and/or provide additional benefits toward long-term effective management at a forest- or region-wide scale. For an expanded discussion of the program goals and priorities, please review NFWF's Los Padres National Forest Business Plan.
Applicants are strongly encouraged to contact NFWF program manager, Jim Bond, prior to submitting your proposal to discuss ideas, seek relevant project-related information such as priority locations, and ensure applicability of project proposals with program objectives and needs of the LPNF and NFWF.
Multi-year projects may be appropriate but applicants may be asked to request funds through this program in phases; however, this Restoration Program is not an applicable funding source for start-up or research projects that will not provide direct benefits to the LPNF upon project completion or within 5 years. Grant recipients will be required to demonstrate the ability to fulfill the Restoration Program's contractual requirements (as described on page 8 of this RFP) to acquire applicable permissions and to ensure environmental and heritage resource compliance, as well as any regulatory permits or approvals, including National Environmental Policy Act (NEPA*) requirements. Regulatory compliance measures should be included in all budget and timelines as part of submitted proposals.
*NEPA compliance may require significant time and resources to complete. Projects that propose on-the-ground actions for which NEPA processes have not yet been completed may consider including NEPA tasks within their overall project scope. Projects where NEPA tasks are expected should be discussed with NFWF program manager, Jim Bond, prior to submitting a proposal to evaluate implications to scope, budget, and timelines.
You can learn more about this opportunity by visiting the funder's website.
Eligibility:
Eligible applicants include non-profit 501(c)(3) organizations, U.S. Federal government agencies, state government agencies, local governments, municipal governments, Indian tribes, and educational institutions.
Preferences:
The ratio of matching contributions offered is considered during the review process, and projects are expected to meet or exceed a 50% match ratio to be competitive.

The strongest projects will meet or exceed a 1:1 match ratio.
Projects not meeting the match expectations will be considered on a limited case-by-case basis.

Projects that demonstrate strong partnerships and that have matching funds from various partners/donors to support costs of the project being submitted, are strongly encouraged

Ineligibility:
NFWF funds and matching contributions may not be used to support political advocacy, fundraising, lobbying, litigation, terrorist activities or Foreign Corrupt Practices Act violations.
NFWF funds may not be used to support ongoing efforts to comply with legal requirements, including permit conditions, mitigation and settlement agreements.

However, grant funds may be used to support projects that enhance or improve upon existing baseline compliance efforts.

Ineligible applicants include for-profit businesses, unincorporated individuals and international organizations are generally considered ineligible as an applicant.

Exceptions may be considered on a case-by-case basis.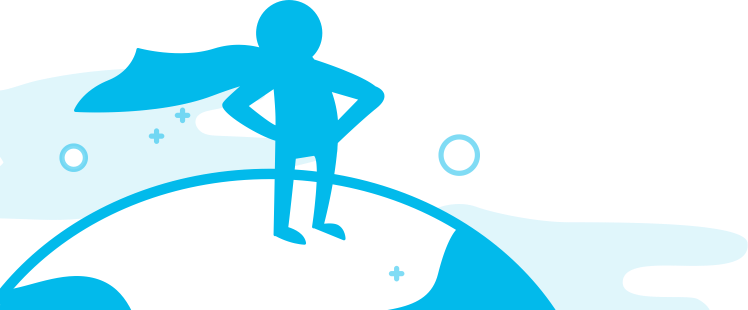 Find more grants like this
Find more grants like the Los Padres National Forest – Wildfires Restoration Grant Program by joining Instrumentl.
We help nonprofits and academics find more grants and take control of their grants process with a refreshingly intuitive online platform.