Michigan Sea Grant - Integrated Assessment Research
Michigan Sea Grant
Suggest an update
Grant amount: Up to US $150,000
Next anticipated deadline: Mar 11, 2021 (Pre proposal)
Later anticipated deadlines: May 24, 2021 (Full proposal)
Applicant type: Faculty Postdoctoral Researcher
Funding uses: Research
Location of project: Michigan
Location of residency: Michigan
View website
Save
Need help writing this grant?
Overview:
NOTE: PIs are required to submit a pre-proposal in order to be eligible to submit a full proposal. This is a new MISG policy starting with the 2019 RFP.
Request for Proposals

Michigan Sea Grant College Program (MISG) is inviting proposals for innovative research projects and graduate research fellowships for the 2020-2022 funding period that begins on February 1, 2020. All MISG research project funds are awarded via a highly competitive process involving external peer reviews and the recommendations of external advisory panels.

Integrated Assessment Research Projects
Michigan Sea Grant will support Integrated Assessment research projects that tackle important ecological and social Great Lakes issues and that inform planning, policy, and natural resource management. Topics identified for the 2020-2022 funding cycle reflect challenging issues identified by the MISG Advisory Board, state and federal agencies, and local communities. For example, past projects have focused on barriers to green infrastructure implementation; causes, consequences, and possible management options for muck accumulation at beaches in Saginaw Bay; and strategies for small harbor sustainability. Integrated Assessment researchers conduct a comprehensive analysis of relevant natural and social scientific information, working closely with stakeholders and MISG Extension educators. The purpose of the assessment is to develop information, tools, and partnerships that will help decision makers better address the focal issue.
2019 Integrated Assessment Research Topics
Several topics have been identified as high priority for IA projects. These align with the focus areas of the MISG Strategic Plan (Michigan Sea Grant Strategic Plan). The specific research priorities identified as 2019 IA topics were developed in partnership with federal, state, and local government agencies, as well as the MISG Management Team and Extension educators. Each topic identifies a MISG Extension education staff and a policy contact; consultation with these contacts is not required at the pre-proposal stage, but will be encouraged as teams develop full proposals. Research investigators are also invited to develop their own unique Integrated Assessment research proposal that fits within one of our 2018-2021 Strategic Plan Focus Areas for consideration (Michigan Sea Grant's Strategic Plan). See Appendix A for the key elements of Integrated Assessments that will help projects be more competitive under this RFP. The suggested focus area topics are summarized below.
Healthy Coastal Ecosystems
Topic: Strategies to develop best community engagement approaches around coastal resilience
What are innovative or non-traditional methods of public engagement that will be meaningful to communities and promote decision making around coastal community resilience? Innovative approaches could help transcend more traditional approaches to emphasize community involvement and facilitate adoption of sustainable strategies, plans and practices due to the inclusion of diverse perspectives. This Integrated Assessment could evaluate current research on public engagement approaches and identify techniques that match engagement strategies with issues or situations relating to coastal resiliency in the face of changes to ecosystem services. Case study communities could be used to evaluate the effectiveness of alternative approaches for civic engagement on selected issues related to coastal resilience and sustainability. An Integrated Assessment could potentially inform recommendations for sustainable practices that will ensure coastal resiliency, and could include environmental quality goals, and municipal and regional zoning and planning efforts.
Sustainable Fisheries and Aquaculture
Topic: An organized analysis approach to multispecies salmonine management in Lake Michigan
Fishery management policies in the upper Great Lakes are informed by models that provide information on predator-prey ratios developed from stock assessment models. Since the most recent Lake Michigan models developed in 2012 that focused on the dominant pelagic predator (Chinook salmon) and prey (Alewife) taxa, the abundance, diets, and migration patterns of fish populations in Lake Michigan and Lake Huron have changed resulting in a multispecies predator-prey dynamic. This new multispecies paradigm requires a more extensive ecosystem approach to assessing the status of the upper Great lakes fish stocks. A new multispecies stock assessment model for either Lake Huron or Lake Michigan would have ecological, social and economic implications for future management of the fishery including for harvest regulation and stocking recommendations for predator species. What is needed is a new multispecies predator-prey model that can be used to estimate abundance of multiple predators within changing prey scenarios and in accordance with stakeholder values. Key to this process will be including researchers, managers, and the public to:
identify all existing information and analyses including past and ongoing work on predator-prey relationships and single species stock assessment models as well as data gaps; and
engage stakeholders in determining desirable outcomes from the modeling process.
Once models have been developed, the results should be communicated to managers and the public so that they are better informed about and have input to future stocking and regulation decisions.
Topic: Whitefish decline in lakes Huron and Michigan
Since the early 2000's, lake whitefish populations in northern Lake Michigan and Lake Huron have significantly declined in abundance resulting in impacts to tribal, state-licensed, and Canadian commercial lake whitefish fisheries. In the upper Great Lakes, lake whitefish recruitment has been shown to vary over time and space. For instance, reduced recruitment has been documented throughout much of the northern areas of Lake Michigan and the main basin of Lake Huron, whereas mostly stable lake whitefish populations remain along the North Channel and in western Georgian Bay, Lake Huron, and Lake Superior. Unlike lakes Michigan and Huron lake whitefish, Lake Superior spawning stocks and their recruitment dynamics have been stable since the year 2000, mortality has been relatively low, and commercial yields have been steady. As such, Lake Superior could serve as a comparative model system where ecosystem altering invasive species such as dreissenids and round gobies have not colonized to any meaningful extent, nutrients have been consistent over time, and lake trout, cisco and lake whitefish coexist. An Integrated Assessment therefore might be the best way to assemble and synthesize existing data sets needed to identify the potential mechanisms that might explain the noted declines and help identify the key drivers of recruitment and geospatial variability in lake whitefish populations within the context of the dramatically changed ecosystems of lakes Huron and Michigan. Such information should thus identify and assess the feasibility and effectiveness of future lake whitefish management options from stocking to habitat protection and restoration. An Integrated Assessment could also identify key information gaps and communication strategies for sharing information and management options with a broad group of stakeholders including fishery managers and tribal, state-licensed, and Canadian commercial fisheries.
Resilient Communities and Economies
Topic: Economic Impact of Aquatic Invasive Species
Aquatic invasive species (AIS) in the Great Lakes basin are one of the key causes of environmental change such as alterations of the food web, loss of keystone species, and benthification. AIS also result in economic impacts to coastal communities in various ways, from damage to industries that rely on a healthy fish population to clean-up of beach muck related to benthification in nearshore zones of the lower four lakes. There is a need for a rigorous analysis of the economic impacts of AIS, both individually and in aggregate, at the scales of the Great Lakes basin and most specifically the lake HuronMichigan ecosystem. Understanding the real costs of AIS will help to prioritize budgets for control and prevention. Defensible estimates of the economic impacts of multiple AIS could also provide baseline information to measure how successful control programs are at a lake or regional scale. A comprehensive analysis would incorporate both market (clogging of water intake pipes, reductions in commercial and recreational fisheries) and non-market (aesthetics, property values) valuations of AIS impact on ecosystem services.
Environmental Literacy and Workforce Development
Topic: Mechanisms to advance traditional knowledge to inform community resiliency planning
Michigan Sea Grant supports integrated research projects that advance adaptation and mitigation strategies and promote coastal community resilience. Tribes, tribally affiliated entities, and indigenous communities across the country are developing climate strategies that integrate traditional knowledge (TK) with existing technologies and research approaches to help their communities be more resilient to a changing climate. While federally recognized tribes have sovereign authority over reservation lands and waters, and certain tribes share co-management authority over off-reservation resources, tribal lands and waters are also part of a broader natural and political context. What are the best approaches for tribes and non-tribal entities to incorporate TK into joint or mutually beneficial community resiliency planning, especially around climate change in Michigan? For example, the Michigan Tribal Climate Change Vulnerability Assessment and Adaptation Planning Project, conducted by the Inter-Tribal Council of Michigan, Inc., includes a tribal assessment of the impacts of climate change in Michigan, an assessment of tribal vulnerability, and presentation of adaptation strategies. Nationally, the U.S. Climate Resilience Toolkit provides a set of methods to address climate change in a culturally appropriate community context. How can these and similar approaches to adaptation based on TK be better incorporated into tribal, local, regional, and state planning? Research projects should focus on establishing mutually beneficial partnerships with tribal communities to share knowledge, technologies, and research approaches and develop strategies for incorporating TK more broadly into community resiliency and adaptation planning. Additionally, successful proposals will provide a detailed plan showing how traditional knowledge will be gathered, protected, and used.
Topic: Developing an Alternate Integrated Assessment
Research teams can propose an Integrated Assessment project for a topic not described in this RFP. When doing so, provide the following additional information:
Explain why the issue is a wicked or challenging problem, how it relates to Michigan Sea Grant's Strategic Plan, and why it is of interest to resource management agencies at the local, state, regional, tribal, or federal level.
Demonstrate that the topic is amenable to analysis based on existing data and information.
Secure a letter of support from a policy sponsor who has the authority to make or influence management decisions relative to the problem identified. It is not necessary for sponsors to provide funding for the project, but they should be willing to work with the process for two or more years beginning in winter 2020.
You can learn more about this opportunity by visiting the funder's website.
Eligibility:
Qualified researchers at accredited Michigan universities are eligible to be Principal Investigators on MISG-funded projects.

However, project team members are not limited to university researchers.

All proposals require a 50 percent non-federal match.

Principal Investigators are not required to document the source of the project match until submitting a full proposal.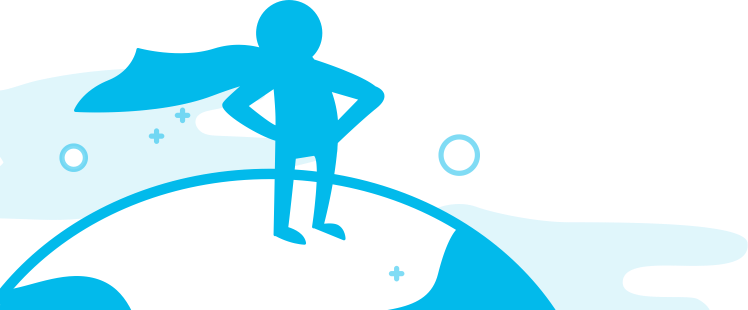 Find more grants like this
Find more grants like the Michigan Sea Grant - Integrated Assessment Research by joining Instrumentl.
We help nonprofits and academics find more grants and take control of their grants process with a refreshingly intuitive online platform.
Loading...
Please wait while we load this grant.
Loading problem
Sorry, we're having trouble loading this grant.