MACF: Community Investment Grants
Midland Area Community Foundation
Next deadline: Oct 15, 2021 2:00pm PDT
Later deadlines: Jan 15, 2022 2:00pm PST, Apr 15, 2022 2:00pm PDT, Jul 15, 2022 2:00pm PDT
Grant amount: Up to US $40,000
Fields of work: Art & Culture Economic Services & Development Public Infrastructure Technology Access & Digital Literacy Business Development Education Workforce Preparation & Job Readiness Youth Development & Leadership Human & Social Services Health Care Access & Delivery Mental Health & Psychiatric Diseases Community/Public Safety Life Skills Training & Rehabilitation Poverty Alleviation & Services Real Estate & Housing Natural Resources Environmental Conservation Diversity & Inclusion Recreation Show all
Applicant type: Nonprofit, Government Entity
Funding uses: Education / Outreach, Project / Program, Training / Capacity Building
Location of project: Midland County, Michigan
Location of residency: United States
Overview:
NOTE: The Midland Area Community Foundation provides grants in amounts up to $40,000 in the 1st, 2nd and 3rd grant cycles (January, April, July deadlines) and $50,000 to $100,000 in the 4th grant cycle (October deadline).
Update as of April 13, 2020: Midland Area Community Foundation has adjusted the second Community Investment grant cycle to support community needs based on the impact of COVID-19. The Community Investment COVID-19 grant cycle will focus on operational and/or overhead requests to ensure long term solvency of 501c3 nonprofit organizations, educational entities and/or governmental units.
The goal of the Community Investment COVID-19 grant cycle is to assist organizations in the rebuilding of their programming and services as we work together to ensure that Midland is a place where everyone can thrive, For good. For ever. Right now.
Grant requests will be considered in amount up to $15,000. In order to be considered for operational grant funding, the request must be aligned to the direct impact of the COVID-19 crisis.
Deadline to apply: May 20, 2020- Contact: Alysia Christy, [email protected], prior to application
Community Investment Grants
The Midland Area Community Foundation provides philanthropic leadership to strengthen our community by fostering collaboration and giving today and in the future.

The Midland Area Community Foundation (MACF) goes beyond simply making grants that advance charitable activities. We also identify current and emerging issues, help our region prepare for the future, and provide our donors the opportunity to leave lasting legacies. It is for these reasons the community foundations represent one of the fastest-growing areas of philanthropy. When people give back to the community they live in, it makes a lasting impact.
MACF accepts grant proposals from a wide variety of organizations. Because we are unable to fund every proposal that we receive, please be specific when answering all the components of the grant application.
What does the MACF Support?
The Midland Area Community Foundation provides grants in amounts up to $40,000 in the 1st, 2nd and 3rd grant cycles and $50,000 to $100,000 in the 4th grant cycle, in four major areas of community improvement:
Building Our Livelihood (Economic development, infrastructure): Midland County creates and sustains competitive advantages for existing and future businesses. We are well-connected and invest in our physical and technological infrastructure.
Developing Our Talent (Talent, education, youth development and engagement): Midland County offers high quality education and learning opportunities throughout life. Our community nurtures a skilled workforce and places high value on post-secondary learning. We provide opportunities for children and youth to realize their hopes and dreams.
Caring For Our People (Human services, social services, poverty, housing, mental and physical health, public safety): The Midland community provides a coordinated and comprehensive system of supportive health and human services so that all may thrive. We encourage self-sufficiency and accept our individual responsibilities to collaborate to create the safest community in the country.
Enriching Our Community (Arts, culture, entertainment, recreation, diversity, community leadership, environment): Midland County is a vibrant hub of arts, culture, entertainment and recreational opportunities. We are committed to equality and inclusion, and we welcome, embrace and accept all people. We are a sustainable community that values and protects its natural resources.
Successful grant applications will be able to articulate which of these areas will be benefitted by receiving an MACF grant, and will also use various measures and indicators to illustrate that success. The grant application form will discuss these requirements in greater detail.
Grant applications in the 4th grant cycle will need to emphasize collaboration, may include capacity building, can be multi -year requests and may also be used to scale up a program showing positive results.
You can learn more about this opportunity by visiting the funder's website.
Eligibility:
MACF serves Midland County, so only projects that have a direct relevance to the people of this geographic area will be considered.
We are also only able to provide grants to 501(c)(3) nonprofit organizations, educational nonprofits, and governmental units.
In addition to funding the program or project itself, grant monies may also be used to pay for wages and administrative expenses relevant to the program or project.
Ineligibility:
Grants targeting young people are usually handled through the Midland County Youth Action Council (MCYAC) in amounts up to $10,000.
Operating expenses for the organization as a whole will not be considered.
What doesn't the MACF support?

Basic operating budgets s (i.e. operating expenses for the organization as a whole)
Basic governmental services
Basic educational functions
Annual fundraising and events
Normal office equipment
Endowment campaigns
Previously incurred debt or contracted commitments
Sectarian religious programs (the exception is if the program or project is community based)
Political or lobbying activities
Previously denied MACF grant requests

Additionally, please note that in compliance with Executive Order 13224 and U.S.A. Patriot Act, grants may not be used to support named terrorist organizations or those who may otherwise be associated with terrorists.

The Midland Area Community Foundation acknowledges that "support" does not include nonviolent activities intended to protect or promote constitutional rights.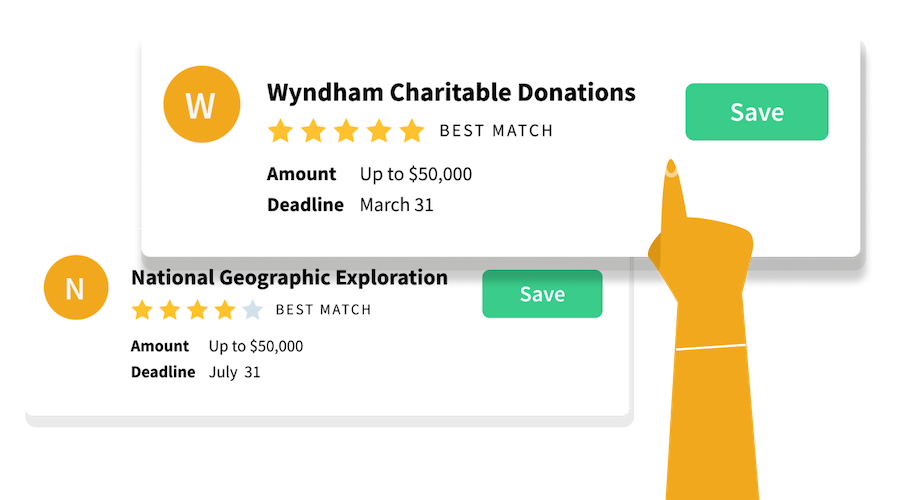 Get matched to similar grants
See how we help our customers save time and find new funding by trying out Instrumentl for 14-days free or learn more.