Note: This grant page has been archived and is very likely out of date.
MNDNR Aquatic Invasive Species Grants - Control Projects
Minnesota Department of Natural Resources
Suggest an update
Deadline: The deadline for this grant has passed
Grant amount: Up to US $7,000
Fields of work: Insect Pest Control
Applicant type: Government Entity, Nonprofit
Funding uses: Education / Outreach
Location of project: Minnesota
Location of residency: Minnesota
Overview:
Program Purpose

The Department of Natural Resources (DNR) Invasive Species Program offers Aquatic Invasive Species Control Grants. These grants are intended to help fund the control of curly-leaf pondweed (CLP), Eurasian watermilfoil (EWM) or flowering rush (FR). This offer is an opportunity for local entities such as lake associations, watershed districts, cities, and counties to receive state funding from the DNR for the control of these invasive aquatic plant species.
Description of Grant Offer and Grant Process
Approximately $530,000 is available for this grant program in 2020. These grant funds can be used for projects that control Eurasian watermilfoil, curly-leaf pondweed or flowering rush using herbicides, mechanical control, or a combination of both. They are intended to support projects that have a delineation survey done in 2020, prior to treatment. The delineation map must be submitted with the IAPM permit application and the grantee must receive an Invasive Aquatic Plant Management Permit (IAPMP). The delineation survey cannot be done by the same company that does the treatment, it must be done by a qualified third party. Grantees must pay all project expenses up front and make all arrangements.
The DNR will reimburse grantees for eligible costs associated with the invasive species delineation and treatment up to the grant amount. Eligible costs include the cost of delineation, the cost of treatment by a contractor, and the cost of herbicide if it is purchased separately. The DNR will only reimburse the cost of treatments done under an IAPM permit. If the delineation survey results in no areas suitable for treatment the DNR will reimburse the cost of the delineation, up to the grant amount. Guidance for delineating aquatic invasive plants
In order to receive funding under this grant program, you must be awarded a grant, you must arrange for a delineation of the invasive plant to be controlled, and you must obtain an IAPM permit for the work.
Description of funding levels for projects with Invasive Aquatic Plant Management Permits:
The grant offer will be based on the estimated permit acreage, which will be determined by DNR Invasive Species staff after a review of grant application materials. Grants will provide $50 per estimated acre, plus an additional $1,000 to cover costs of the delineation for the first ten project acres. For projects greater than ten acres, the grant will provide $1,500 for the first ten acres and $150 per acre for the remaining estimated project acres. Please read Examples of Grant Decision and Reimbursement Calculations.
You can learn more about this opportunity by visiting the funder's website.
Eligibility:
Local entities such as lake associations, watershed districts, cities, and counties.
These grants are intended to help fund the control of curly-leaf pondweed, Eurasian watermilfoil, and flowering rush.
In order to receive a grant you must have a Invasive Aquatic Plant Management Permit for the control project.

Ineligibility:
No grant will be more than $7,000 regardless of the number of estimated acres.
Please note the DNR cannot reimburse costs for work done before the grant agreement is signed by all parties or work that is found by the DNR to be unsatisfactory or performed in violation of federal, state, or local law.

In addition, a grantee may not receive reimbursement for costs that have already been reimbursed by another external funding source.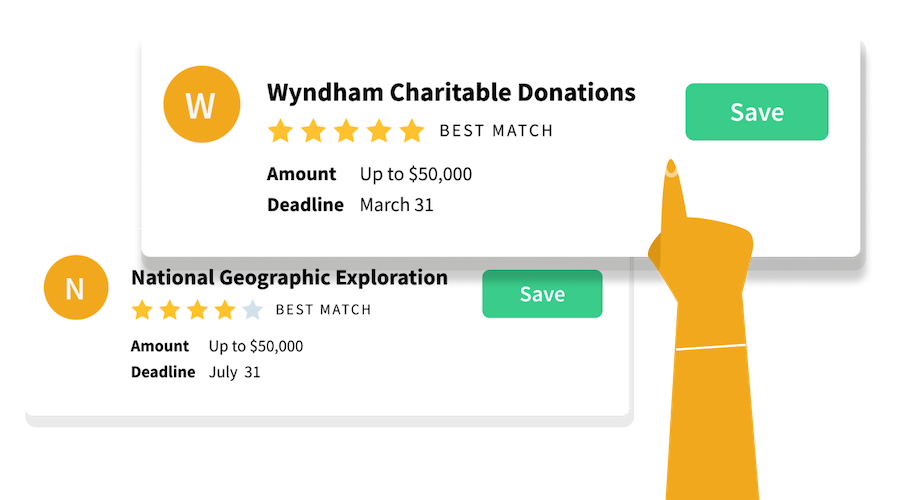 Get matched to similar grants
See how we help our customers save time and find new funding by trying out Instrumentl for 14-days free or learn more.