Partnerships for Enhanced Engagement in Research (PEER): Multiple Countries / Last Mile Awards
The National Academies of Sciences, Engineering, and Medicine
Suggest an update
Grant amount: US $30,000 - US $80,000
Next deadline: May 4, 2020 8:59pm PDT (Full proposal)
Later deadlines: Feb 10, 2021 8:59pm PST (Pre proposal)
Applicant type: Research Scientist Faculty Nonprofit College / University
Funding uses: Research
Location of project: Afghanistan; Bangladesh; Benin; Brazil; Burkina Faso; Cameroon; Colombia; Dominican Republic; Egypt; El Salvador; Ethiopia; Ghana; Guatemala; Haiti; India; Indonesia; Iraq; Kenya; Liberia; Madagascar; Malawi; Mali; Morocco; Mozambique; Nepal; Niger; Nigeria; Pakistan; Peru; Philippines; Rwanda; Senegal; Sierra Leone; South Africa; Sri Lanka; Tanzania, United Republic of; Timor-Leste; Tunisia; Uganda; Vietnam; Zambia Show all
Location of residency: Afghanistan; Bangladesh; Benin; Brazil; Burkina Faso; Cameroon; Colombia; Dominican Republic; Egypt; El Salvador; Ethiopia; Ghana; Guatemala; Haiti; India; Indonesia; Iraq; Kenya; Liberia; Madagascar; Malawi; Mali; Morocco; Mozambique; Nepal; Niger; Nigeria; Pakistan; Peru; Philippines; Rwanda; Senegal; Sierra Leone; South Africa; Sri Lanka; Tanzania, United Republic of; Timor-Leste; Tunisia; Uganda; Vietnam; Zambia Show all
Location of citizenship: Afghanistan; Bangladesh; Benin; Brazil; Burkina Faso; Cameroon; Colombia; Dominican Republic; Egypt; El Salvador; Ethiopia; Ghana; Guatemala; Haiti; India; Indonesia; Iraq; Kenya; Liberia; Madagascar; Malawi; Mali; Morocco; Mozambique; Nepal; Niger; Nigeria; Pakistan; Peru; Philippines; Rwanda; Senegal; Sierra Leone; South Africa; Sri Lanka; Tanzania, United Republic of; Timor-Leste; Tunisia; Uganda; Vietnam; Zambia Show all
View website
Save
Need help writing this grant?
---
About this funder:
Loading...
Overview:
Program Synopsis
The United States Agency for International Development (USAID) is the U.S. Government's preeminent foreign assistance agency. The agency is dedicated to helping nations meet the needs of their citizens by providing health-care, education, and economic opportunity to end extreme poverty and promote democratic, resilient societies. The U.S. Global Development Lab (The Lab) at USAID is bringing together a diverse set of partners to discover, test, and scale breakthrough solutions to address critical challenges in international development. A key element of this strategy is the support of scientific and technological research through the Partnerships for Enhanced Engagement in Research (PEER) program. PEER is a competitive awards program that invites scientists in developing countries to apply for funds to support research and capacity-building activities on topics of importance to USAID and conducted in partnership with U.S. Government (USG)-funded and selected private sector partners. The program is supported by USAID but implemented by the U.S. National Academies of Sciences, Engineering, and Medicine (referred to as the National Academies).
Through PEER, the Lab leverages investments by other USG-supported agencies and private sector companies in scientific research and training in order to enhance the development priorities of USAID. USG-funded partners must be investigators who will contribute to the scientific merit and impact of PEER projects through expertise, skills, methodologies, laboratory access, and synergies with ongoing projects.
The PEER program extends its reach across the U.S. science community to include the following partner agencies: NASA, NIH, NOAA, NSF, USDA Agricultural Research Service, USDA Forest Service, USDA National Institute of Food and Agriculture, USGS, and the Smithsonian Institution. This exciting opportunity expands the scope of research supported under PEER and creates more opportunities for cross-disciplinary and multi-sectoral research collaborations. The PEER application process begins with the submission of a pre-proposal.
The PEER program aims to leverage USG scientific investment in R&D to support USAID's development goals in priority countries. For this reason, developing country researchers are required to partner with a USG-funded researcher in order to apply for a PEER award. Through these partnerships, PEER applicants benefit from the skills, laboratory access, and other resources of their USG-supported partner. Both the PEER applicant and the USG-supported researcher benefit from one another's expertise, and partner on truly collaborative research. Applicants to all focus areas must have an eligible USG-supported partner.
FOCUS AREA: Multiple Countries / Last Mile Awards

Objectives:
Research proposals submitted under the Last Mile Awards focus area can address a variety of topics, including: biodiversity, agriculture, environment, climate change, clean energy, disaster mitigation, food security, water/sanitation, urbanization, democracy and governance, and education. Proposals on selected health-related topics may be appropriate for submission under the focus area Multiple Countries/Family Planning and Reproductive Health.
Regardless of the topic, proposals should meet an expressed need or demand by one or more stakeholders invested in research results to inform development challenges. These results could include but are not limited to information, recommendations, technologies, or other expected project outputs. Projects must involve a consortium that included not only members of the core topical research team but also at least one social scientist, economist, communications specialist, or other participant whose expertise would be helpful in achieving policy and programmatic impacts.
Consistent with the goals of PEER, applicants should outline how their research findings will lead to development-related policy or programmatic change. In addition, because USAID seeks to scale innovative development solutions to end extreme poverty through the Global Development Lab, projects that develop or test new solutions, study barriers to scaling innovation, or research how a proven intervention can be adapted to a new setting are of particular interest.
Country specific USAID objectives are articulated in USAID Regional and Country Development Cooperation Strategies (RCDS and CDCS). Applicants should closely read the appropriate RDCS and/or CDCS, and USAID Mission website in the country or countries where the PEER project will take place before submitting a proposal.
For further information on the Global Development Lab, please visit their website.
Duration of Project:
Projects should be designed to be implemented in no more than one year with budgets between $30,000 and $80,000 USD. Any proposal received for a project greater than 12 months in length will not be considered for funding. Awarded projects may be eligible for a no-cost extension of up to 6 months after the original 12-month project period.
Applicants are strongly encouraged to articulate exactly how their data or intervention impacts a larger community outside academia. Projects that require IRB and FWA must already have them. Women researchers are strongly encouraged to apply.
Types of Research Activities Supported by PEER
PEER funding can be used to support a wide range of research methodologies, as long as pre-proposals address the priorities outlined in the focus areas.
PEER can support multiple types of research, including: the development of new technologies or instruments, proof-of concept proposals, formative studies, surveys, operational and implementation research, social science and behavior change research, systems research, and policy studies, among others. PEER also supports research awards from a wide range of academic disciplines, including the natural, physical, social, economic, and behavioral sciences, as well as engineering. Applicants are encouraged to clearly articulate how their proposed research project will impact their local, regional, or national communities.
Applicants are encouraged to consult the list of projects funded in past cycles of PEER for examples of previously supported projects. Proposals focused on basic science topics without clear relevance to USAID development objectives will not be eligible for PEER funding.
Examples of research-related activities that PEER will support include:
Design and conduct of baseline surveys, modelling and simulation, implementation/operational research

Primary data collection for undergraduate and graduate students or support for other field visits necessary for data collection by a member of the research team
Exchanges and data analyses with USG-supported partners
Dissemination events and stakeholder meetings to translate research results to policy-makers and the community
In addition to research, PEER projects may also be used to support capacity building activities that contribute to research objectives, including: education and training support for students, postdoctoral associates, and researchers; international travel; conference and workshop attendance; communications; and equipment, materials, and supplies for developing country institutions and research networks.
You can learn more about this opportunity by visiting the funder's website.
Eligibility:
PEER Applicant Eligibility

Applicants who submit pre-proposals to PEER must be based at an academic institution, non-profit organization, or government-managed research laboratory, center, or institute in a PEER-eligible country.
Applicants in government ministries who conduct research are also eligible, but will be screened for compliance with bilateral agreements on a case-by-case basis.

We encourage applicants from government ministries to consult with PEER program staff prior to submitting their pre-proposal.

PEER applicants must hold a career-track position or equivalent at their respective institution or organization.
Applicants should be working in the country from which they are applying and should be nationals (citizens or permanent residents) of a PEER-eligible country for the focus area to which they are applying.
To qualify for multi-institutional award status, PEER applicants are required to provide financial support to a researcher or research unit at another institution as part of their proposed project.

Applicants who are invited to submit full proposals will be required to specify funds for activities to be implemented by partnering institutions in a separate budget table using the template to be provided.

USG-Supported Partner Eligibility

PEER applicants are required to partner with a U.S. Government (USG)-supported researcher from one of the following agencies:

Agricultural Research Service (ARS)
National Aeronautics and Space Administration (NASA)
National Institute of Food and Agriculture (NIFA)
National Institutes of Health (NIH)
National Oceanic and Atmospheric Administration (NOAA)
National Science Foundation (NSF)
Smithsonian Institution
United States Forest Service (USFS)
United States Geological Survey (USGS)

The role of the USG-supported partner is to provide complementary expertise and skills to the PEER project, but the USG-supported partner's research experience does not need to directly overlap.

While partnerships are generally based on topical or disciplinary similarities, many PEER partnerships also provide access to specific methodologies or instrumentation otherwise unavailable to the PEER applicant.
Proposals should demonstrate the benefits of the PEER research partnership to the USG-supported partner as well as the PEER PI.

USG-supported partners can be researchers with whom you currently collaborate, or you can establish a new partnership for the purposes of the PEER award.
USG-supported partners may either be intramural researchers or serve as principal investigators or co-principal investigators of active USG-funded research awards.

Active awards may include grants, cooperative agreements, or contracts.
USG-supported partners might be employed by or based at a participating USG agency, or they might be based at a university, nongovernmental organization, or other research institution.
They do not need to be based in the United States, nor do they need to be U.S. citizens.
Many foreign researchers receive USG funding.

In order to be eligible, the USG-supported partner's funding award or agency employment status must be active at the time of the pre-proposal submission deadline,
For more details on how to find a USG-supported partner, applicants should explore the "Find a USG-Supported Partner" page.

Ineligibility:
Researchers from non-eligible countries and employees of for-profit firms in PEER-eligible countries may participate in projects using their own resources but are not permitted to serve as PIs, as PEER awards will not be issued to such organizations.

All institutions will be vetted to determine compliance with USAID policies for receipt of funds.

PEER awards will be issued to institutions or organizations, not to individuals.
PIs of currently active PEER grants are not eligible to apply to serve as PIs in future cycles of PEER until their first funded project has been successfully completed.
Prior PEER awardees who re-apply for PEER funding must justify how their proposal is distinct from their prior PEER award and/or how the proposed work builds on previous PEER work to address new research questions.
PEER pre-proposals are not accepted from U.S.-based researchers.
PEER funds may not be used to cover the USG-supported partner's salary, travel, or other expenses.

USG-supported partners are encouraged to seek supplemental funds from their funding agencies.
However, supplemental funds for USG-supported partners are not guaranteed by the PEER program and must be determined on a case-by-case basis by each participating agency.

In exceptional cases in which, after the award is made, travel funding for USG-supported partner is found to be essential to the training objectives of the PEER project, PEER staff may authorize the use of limited amounts of PEER funds for this travel only, not for salary support for the USG-supported partner.
Applicants should not count on this option in estimating their project budgets, however.

There are some categories of research that PEER will NOT support:

Implementation projects that lack a strong research component
Dissertation or master's work of the PEER principal investigator (however, justified costs for students supported under the award are allowable)
Training programs, workshops, or conferences that are not tied to the proposed research project
Randomized control trials (RCTs) for biomedical interventions such as vaccines, drugs, etc.
Research conducted principally in the United States
Research led by the USG-supported partner
Projects that are not likely to yield any impact in low- and middle-income countries
Basic research not directly linked to potential development impact
Approaches that present unacceptable ethical or safety risks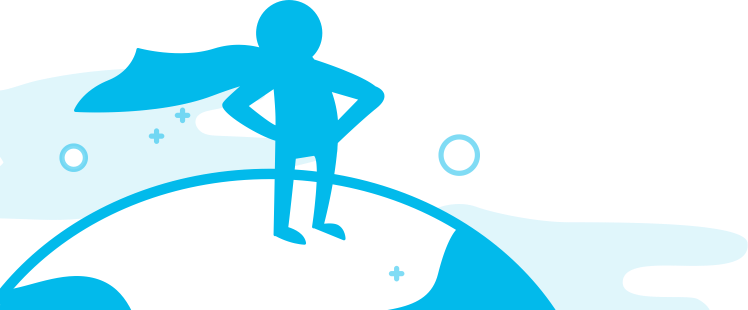 Find more grants like this
Find more grants like the Partnerships for Enhanced Engagement in Research (PEER): Multiple Countries / Last Mile Awards by joining Instrumentl.
We help nonprofits and academics find more grants and take control of their grants process with a refreshingly intuitive online platform.