National Leadership Grants for Libraries: Project Grants
Institute of Museum and Library Services (IMLS)
Suggest an update
Grant amount: Up to US $50,000
Deadline: The deadline for this grant has passed
Applicant type: Museum/Library/Zoo
Funding uses: Education / Outreach, Research
Location of project: Anywhere in the world
Location of residency: Marshall Islands; Micronesia, Federated States Of; Palau; United States; American Samoa; Guam; Northern Mariana Islands; Puerto Rico; Virgin Islands Expand all
---
Overview:
National Leadership Grants for Libraries (NLG) support projects that address significant challenges and opportunities facing the library and archive fields and that have the potential to advance theory and practice. Successful proposals will generate results such as new tools, research findings, models, services, practices, or alliances that will be widely used, adapted, scaled, or replicated to extend the benefits of federal investment.
Project Grants support fully developed projects for which needs assessments, partnership development, feasibility analyses, prototyping, and other planning activities have been completed. Given the national focus of the project, it is essential that projects have clear potential for significant national impact, involve partners from multiple parts of the country, and realistically address growth and sustainability. Assessing scalability or further evolution of an earlier phase of work could be common attributes of this type of grant.
Project Categories
Your application must designate one of these project categories.
Community Anchors
: We are interested in projects that advance the role of libraries as community anchors that provide civic and cultural engagement, facilitate lifelong learning, promote digital inclusion, and support economic vitality through programming and services. The benefits of projects and programs must not be limited to the local community but also advance national practice.
Projects in this category may involve:
Testing strategies for increasing and sustaining relationships and collaborations between libraries and other community/cultural organizations in formal or informal settings; performing an environmental scan to better understand and serve community needs; incorporating universal, inclusive design principles; or piloting a program addressing a community need that has potential to be scaled and implemented in a variety of settings nationally.

Possible community/cultural organizations might include, but are not limited to: museums, youth service organizations, community development groups, city departments, or workforce development organizations.
Exploring, designing, and/or developing new, replicable, and responsive library programming models and tools that engage communities and provide learning experiences for patrons across the lifespan, with focus on underserved communities.

Possible audiences might include, but are not limited to, young children and their families/caregivers; tweens and teens; un- and underemployed adults; veterans; immigrants and refugees; people with disabilities; English language learners; and senior citizens.
Improving the development and assessment of programs and services contextualized to community issues/interests, patron interests, and localized demographics and economics.

This could include interdisciplinary learning, literacy, providing access to STEAM professionals and citizen science, and supporting the learning of children with their families and caregivers, senior citizens, or persons with special needs.
Investigating widespread community challenges that both inform and are informed by current library and archival practice, feature mutually beneficial relationships between researchers and practitioners; and communicate research findings in ways that will lead to demonstrable improvements in library services, prolonged patron engagement, and increased reach to new and repeat patrons and underserved audiences.

Findings, including unexpected results and challenges, must be shared broadly—with other individuals, institutions, communities, states, and across the nation—throughout the grant period, rather than at the conclusion of a project.

Research teams must ensure that new practices have the potential to be easily adoptable, affordable, sustainable, and widely implemented.
National Digital Platform: We are interested in projects that create, develop, and expand the open source software applications used by libraries and archives to provide digital content and services to all users in the United States.
Projects in this category might involve:
Developing or improving open source digital library tools that build on existing work, are grounded in the needs of a wide range of libraries and archives, and involve a range of partners who will be involved in iterative testing and use case development.

This work might include improving interoperability, usability, or user community involvement in these tools.
Addressing intersections between digital issues facing libraries and cutting edge work in other fields to yield broadly applicable modeling or analytic methods and tools.

For example, projects might address digital humanities, digital sciences, civic data initiatives, open educational resources or computational analysis of collections.
Projects should be collaborative in nature and draw from expertise in multiple domains and sectors.
Researching the need for and impact of investments in national digital library infrastructure and services.

This could involve the development of approaches to measuring and assessing the economic, educational, scholarly, scientific, social or cultural value and impact of digital collections.
It could also involve documenting opportunities for libraries to meet their users' demand for digital content areas, such as ebooks, and might explore growth models, user adoption and retention, and mechanisms for sustainability for such infrastructure and services.
Curating Collections: We are interested in projects that can have a significant national impact on shared services for the preservation and management of digital library collections and content across the country. Projects in this category might involve:
Rapid prototyping and testing of workflows and approaches to managing digital content or implementing and using digital tools and services in novel contexts to inform their development.
Catalyzing regional or national efforts to establish plans for shared services for preserving, conserving, providing access to, and interpreting digital content.
Scaling out regional or national infrastructure and shared services for the management, description, or analysis of digital collections in libraries.

These projects should build on established and sustainable alliances and networks of libraries and include plans for broadening those alliances and networks.
These projects should also clearly articulate how they plan to recruit and support smaller and mid-sized libraries' engagement with infrastructure and services.
Exploring methods and techniques for providing digital access to users at scale.

This may include issues such as digital stewardship, data curation, applications of linked data, or crowdsourcing.
Researching computational methods for working with collections that have significant potential to scale collecting, arranging, describing, preserving or providing access to digital content.
You can learn more about this opportunity by visiting the funder's website.
Eligibility:
You must be either a unit of State or local government or a private nonprofit organization that has tax-exempt status under the Internal Revenue Code and be located in:

one of the 50 States of the United States of America,
the District of Columbia,
the Commonwealth of Puerto Rico,
Guam,
American Samoa,
U.S. Virgin Islands,
the Commonwealth of the Northern Mariana Islands,
the Republic of the Marshall Islands,
the Federated States of Micronesia, or
the Republic of Palau.

You must qualify as one of the following:

a library or a parent organization, such as a school district, a municipality, a State agency, or an academic institution, that is responsible for the administration of a library.

Eligible libraries include public libraries, public elementary and secondary school libraries, college (including community college) and university libraries, research libraries and archives that are not an integral part of an institution of higher education and that make publicly available library services and materials that are suitable for scholarly research and not otherwise available.
Research libraries must be under the supervision of at least one permanent professional staff librarian and be either generally recognized as possessing unique, scholarly research materials and services that are made available to the public, or able to demonstrate that such is the case when submitting an application to IMLS;

Public elementary and secondary school libraries;
a private library or other special library, but only if the State in which it is located determines that the library should be considered a library for purposes of Library Services and Technology (see 20 U.S.C. 9121-9165);
an academic or administrative unit, such as a graduate school of library and information science that is part of an institution of higher education through which it would make application;
a digital library, if it makes library materials publicly available and provides library services, including selection, organization, description, reference, and preservation, under the supervision of at least one permanent professional staff librarian;
a library agency that is an official agency of a State or other unit of government and is charged by the law governing it with the extension and development of public library services within its jurisdiction;
a library consortium that is a local, statewide, regional, interstate, or international cooperative association of library entities that provides for the systematic and effective coordination of the resources of eligible libraries, as defined above, and information centers that work to improve the services delivered to the clientele of these libraries; or
a library association that exists on a permanent basis; serves libraries or library professionals on a national, regional, State, or local level; and engages in activities designed to advance the well-being of libraries and the library profession.

Native American tribal organizations may apply if they otherwise meet the above eligibility requirements.
Ineligibility:
The following list includes some examples of unallowable costs, both for IMLS funds and for cost share (if applicable), in this grant program.

general fundraising costs, such as development office staff or other staff time devoted to general fundraising;

general operating support;

acquisition of collections;

general advertising or public relations costs designed solely for promotional activities other than those related to the specific project;

construction and renovation of facilities (Generally, any activity involving contract labor in the construction trades is not an allowable cost.);

projects in which the majority of requested funds go to training library or archive staff;

contributions to endowments;

social activities, ceremonies, receptions, or entertainment; and

pre-award costs.

Curating Collects Project Category:

Projects focused on preserving or providing access to a particular collection or set of collections cannot be supported.
Similarly, the program cannot support the digitization of content or pre-digitization activities such as inventorying collections.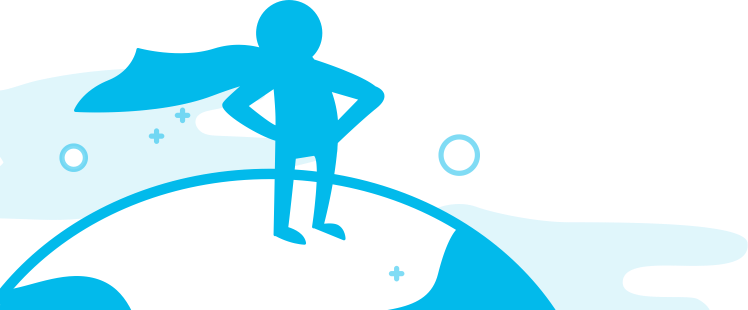 Find more grants like this
Find more grants like the National Leadership Grants for Libraries: Project Grants by joining Instrumentl.
We help nonprofits and academics find more grants and take control of their grants process with a refreshingly intuitive online platform.