Note: This grant page has been archived and is very likely out of date.
Coral Reef Conservation Fund
National Fish and Wildlife Foundation (NFWF)
---
Grant amount: US $30,000 - US $150,000
Deadline: The deadline for this grant has passed
Applicant type: Organizations Individuals
Funding uses: Education / Outreach, Research, Applied Project / Program
Location of project: Preferred: Caribbean, Micronesia, Indonesia, Malaysia, Papua New Guinea, Philippines, Solomon Islands, Timor-Leste, American Samoa, Florida, Guam, Hawaii, Northern Mariana Islands, Puerto Rico, Virgin Islands Other eligible locations: Anywhere in the world
Location of residency: Anywhere in the world
Overview:
Overview
The National Fish and Wildlife Foundation (NFWF) will award grants to improve the health of coral reefs and coral reef ecosystems. Grants will be awarded to reduce land-based sources of pollution, advance coral reef fisheries management, support recovery and resilience of coral reef systems and improve watershed management planning.
The Coral Reef Conservation Fund is a partnership with the U.S. National Oceanic and Atmospheric Administration's (NOAA) Coral Reef Conservation Program (CRCP) and works to assist the agency in coral reef conservation. The Coral Reef Conservation Fund expects to have up to $1,000,000 available for funding.
Geographic Focus
Domestic/U.S. Jurisdictions
Program Priorities I-III include tropical coral reefs in Florida, U.S. Virgin Islands (USVI), Puerto Rico, Hawaii, American Samoa, Guam, and Commonwealth of the Northern Mariana Islands (CNMI). Priority will be given to watersheds and associated coral reefs that have been designated as priorities by the U.S. Coral Reef Task Force.

International
Program Priority IV includes international projects to increase management capacity. Priority will be given to activities in the Indo-Pacific and the wider Caribbean; however, all international tropical coral reef locations are eligible.

Program Priorities

The most competitive applications under this funding opportunity will directly implement projects in the following priority categories. Coral reef conservation projects that either fall outside of or only indirectly address these priority categories are still eligible for funding, but are considered lower priority.
I. Domestic Priority: Identifying Priority Reefs and Opportunities for Recovery
Projects submitted for funding under this category will conduct assessment and prioritization efforts in order to identify priority reef tracts for conservation action. Assessments should utilize well-defined prioritization criteria. Activities may include, but are not limited to, application of resilience and connectivity criteria to prioritize reef tracts for enhanced protection and management), testing of the NFWF rapid assessment tool protocols (click here for tool) and multi-agency assessment teams.
II. Domestic Priority: Implementation of Management Plans
Projects under this category will support implementation of priority activities identified in watershed management plans, marine protected area plans or fisheries management plans. Priority will be given to management needs for reef tracks and adjacent watersheds that have been prioritized by the U.S. Coral Reef Task Force.

a) Reduce land-based pollution inputs to coral reef tracks: Projects should engage local private industry, community groups, and/or individuals in threat reduction activities such as streambank stabilization, rain garden construction, promoting the use of native planting materials, and BMP installations to reduce sediment flow to reefs, or efforts to reduce polluted runoff through water conservation or grey water re-use. Proposals should incorporate specific performance metrics to monitor the effectiveness of project activities in reducing threats to nearshore coral reef ecosystems, including estimates of percent reductions in a given threat as a result of specific project activities.
b) Increase fish stocks with key functional roles along priority reef tracks: Projects should identify activities that support local managers and communities in reef fish management within priority reef tracks. Example projects include activities that test new management tools, increase public awareness of and compliance with existing regulations, and build capacity for more effective enforcement. Proposals should incorporate specific performance metrics to monitor the effectiveness of project activities toward increasing fish biomass within key functional roles over the long term.
III. Domestic Priority: Increase Management Capacity for Coral Conservation

a) Fill Critical Research Gaps for Management: Projects under this category will seek to fill specific gaps in coral conservation and management. Areas of interest include, but are not limited to:

Efforts to better understand the relationship between herbivorous fish biomass and coral reef condition and resilience;
Collection of essential life history (e.g., age and growth, reproductive characteristics, mortality rates) and ecological information (e.g., trophic interactions, habitat requirements) for key coral reef fish taxa; data should be applicable to fisheries models and/or other reef fish management efforts; and
Thresholds and tipping points at which coral restoration/replanting efforts are more likely to succeed.

b) Establish Transferable Solutions to Common Problems: Projects under this category will work to establish case studies, or models, that help address common coral reef threats in island jurisdictions. Areas of interest include, but are not limited to:

Efforts to modify existing mainland best management practices to address the unique needs of island environments and communities;

Case studies that implement new innovations or BMPs to address common problems such as storm water infrastructure, legacy stream sediments and turf algae removal. Case study projects should focus on understanding and measuring impact of these practices and recording lessons learned in adapting to island environments.
Projects that seek to recalibrate planning and management models to island environments; and
Projects that work within existing federal programs (such as those under the Farm Bill or Clean Water Act) to generate opportunities and examples of successful application to benefit coral environments.
IV. International Priority: Increase Management Capacity for Coral Conservation
Applicants seeking funding under this category should address specific capacity gaps as identified through regional planning processes and that have been prioritized for action. Awards under this category are expected to range between $30,000 - $60,000.
a) Implement Indonesia and Philippines Management Priorities: Applicants seeking funding under this category should address coral reef conservation and management capacity needs and/or priority actions identified through regional planning and capacity building initiatives, including but not limited to activities supported by USAID, NOAA between 2010 and 2018. Project examples include the implementation of the following: sustainable tourism plans, ecosystem approach to fisheries management, MPA management effectiveness, MPA management plan, marine spatial planning and zoning plans, MPA network plans, MPA community-based enforcement plans, and sustainable financing for MPAs.
b) Address Caribbean MPA Management Needs: Projects submitted for funding under this category must address specific and discrete management capacity needs identified by MPA managers at one or more of the 31 MPA locations that are part of the MPAConnect network in the Wider Caribbean (see the listing of eligible MPA locations here). Applicants under this proposal category must address specific needs identified in assessments of management capacity conducted within these 31 sites, coordinate directly with the managing authority for each MPA included in the proposal and indicate the extent to which capacity gaps would be filled if the proposal was funded. Information on the specific MPA management needs is available in the 2011 "Management Capacity Assessment of Selected Coral Reef Marine Protected Areas in the Caribbean" and on the MPAConnect webpage. Applicants may find particularly helpful information within the last section of this webpage entitled, "A Tool for Prioritizing Capacity Building Needs for Effective MPA Management."
Funding Availability
The Coral Conservation Fund offers one grant cycle per year and available funding is expected to be approximately $1,000,000. Average grant awards will range from $40,000 to $150,000 for domestic projects and $30,000 to $60,000 for international projects.
You can learn more about this opportunity by visiting the funder's website.
Eligibility:
Eligible applicants include all persons, organizations, and non-U.S. Federal agencies, including parties within and outside of the United States.
Projects should be 12-18 months in duration.
Matching funds from non-U.S. Federal sources are required at a 1:1 ratio for all proposed projects.
Ineligibility:
Ineligible applicants include U.S. Federal government agencies.
Ineligible Uses of Grant Funds:

NFWF funds and matching contributions may not be used to support political advocacy, fundraising, lobbying, litigation, terrorist activities or Foreign Corrupt Practices Act violations.
NFWF funds may not be used to support ongoing efforts to comply with legal requirements, including permit conditions, mitigation and settlement agreements.

However, grant funds may be used to support projects that enhance or improve upon existing baseline compliance efforts.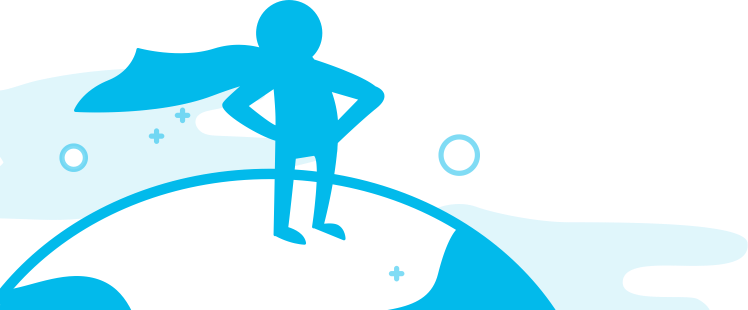 Find more grants like this
Find more grants like the Coral Reef Conservation Fund by joining Instrumentl.
We help nonprofits and academics find more grants and take control of their grants process with a refreshingly intuitive online platform.