Note: This grant page has been archived and is very likely out of date.
NFWF: Long Island Sound Futures Fund
National Fish and Wildlife Foundation (NFWF)
---
Grant amount: US $3,000 - US $250,000
Deadline: The deadline for this grant has passed
Applicant type: Nonprofit Indigenous Group Government Entity College / University
Funding uses: Education / Outreach, Applied Project / Program
Location of project: Connecticut, Counties in Massachusetts: Berkshire County, Franklin County, Hampden County, Hampshire County, Worcester County, Counties in New Hampshire: Cheshire County, Coos County, Grafton County, Merrimack County, Sullivan County, Counties in New York: Bronx County, Dutchess County, Kings County, Nassau County, Queens County, Suffolk County, Westchester County, Counties in Vermont: Addison County, Bennington County, Caledonia County, Essex County, Orange County, Rutland County, Washington County, Windham County, Windsor County Expand all
Location of residency: United States
Overview:
Overview
The Long Island Sound Futures Fund (Futures Fund) is soliciting proposals to secure clean water and healthy watersheds, restore thriving habitats and abundant wildlife, and engage the public in creating sustainable and resilient communities around the Long Island Sound Watershed. Approximately $2 million is expected to be available for projects in 2018. The Futures Fund grant program is administered by the National Fish and Wildlife Foundation (NFWF) in collaboration with the U.S. Environmental Protection Agency, Long Island Sound Study (LISS), and U.S. Fish and Wildlife Service.
Program Priorities
The most competitive proposals will:
address one or more of three "Themes" and associated "Implementation Actions" (IAs) from the 2015 Long Island Sound Comprehensive Conservation and Management Plan (CCMP); an
contribute directly to implementing CCMP IAs as described below. Please note that not all the IAs found in the three CCMP Themes are priorities addressed by Futures Fund grants.
Clean Waters and Healthy Watersheds – improve water quality by delivering projects that reduce nutrient loading, Combined Sewer Overflows, stormwater runoff, and nonpoint source loading into Long Island Sound including:
Promote and implement green infrastructure that reduces polluted runoff from entering waterways i.e., rain gardens, permeable pavement, detention basins, bioswales, rainwater harvesting, green streets etc.
Promote and implement conservation activities that reduce pollution at its source including:

develop and implement alternatives to current decentralized on-site wastewater treatment systems;
implement alternatives to current chemical and nitrogen-intensive residential and commercial turf and landscaping fertilizer and pesticide applications; and
deliver fertilizer reduction and/or soil health practices in agriculture, implement actions to support trash-free waters etc.

Identify opportunities to further nitrogen removal, including: low-cost retrofits at wastewater treatment facilities in any of the states listed (CT, MA, NH, NY, VT), expansion of point and nonpoint source nutrient trading programs, and nonpoint source pollution control projects.
Help develop and implement locally-driven watershed plans to mitigate eutrophication-related impairments. The plans should consider the relative importance of nitrogen from centralized and individual on-site wastewater treatment, agriculture, turf fertilizer and atmospheric deposition sources. For more information go to the Handbook for Developing Watershed Plans, and review local and regional nitrogen action plans.
Identify, and monitor local pollution sources in embayments, harbors, and near-shore areas. Water quality monitoring must:

be related to the nature of the local impairment as designated under the Clean Water Act, Section 305(b) in Connecticut and New York;
demonstrate how the data collected will be used to address local use impairments i.e., reduce annual beach-day closures, reduce the amount of acreage restricted or closed for shellfishing, help local governments detect illicit discharges etc.;
describe how the project will manage data so it is accessible to citizens and public resource managers; and
describe other sources of funds to sustain project activities and environmental results.
Thriving Habitats and Abundant Wildlife – restore coastal habitats to maintain resiliency and function; and foster diverse, balanced and abundant populations of fish, birds and wildlife including:
Restore one or more of the Important Coastal Habitat Types targeted for restoration by the LISS. Restore one or more of those habitats to enhance biodiversity and increase populations of species representative of system health such as coastal birds and fish.
Enhance the resiliency of coastal habitat by:

removing barriers to the natural resources of these habitats to migrate inland; and
replacing armored shorelines or stabilizing shorelines with living shorelines to mitigate shoreline erosion while sustaining habitat that can adapt to sea level rise.

Create fish passage or reduce barriers to fish passage in order to: increase access to high quality habitat for Long Island Sound diadromous and freshwater fish such as alewife, blueback herring, brook trout, American eel and American shad; and/or increase aquatic connectivity (measured by river miles reconnected). Priority will be given to proposals that include monitoring strategies to support and/or establish long-term spawning run counts.
Restore habitat connectivity to increase biodiversity, habitat migration, and migratory pathways that promote species dispersal (measured by contiguous acres of restored coastal habitat).
Reduce the impact of invasive species through targeted management and eradication programs supported by ongoing invasive species management operating together to prevent re-invasion or the introduction of new invasive, exotic species.
Other resource​s and information:
Educating to Engage Sustainable and Resilient Communities – increase the knowledge and engagement of the public in the protection and restoration of Long Island Sound including projects that will:
Involve the public in the cleanup and ecological restoration or protection of the health and living resources of the Sound.
Provide natural landscaping guidance to communities and homeowners to encourage the use of alternatives to chemical and nutrient-intensive landscaping.
Increase appreciation and understanding of the Sound for underprivileged and non-traditional audiences in urban areas. The definition of an "Urban Area" may be found at the U.S. Census Bureau.
Increase Long Island Sound environmental and conservation-related instruction in classrooms.
Offer festivals, celebrations and events in natural resource-based, science education locations (i.e., aquariums, museums) to develop awareness about and encourage appreciation and use of the Sound.
Develop education and awareness by engaging comprehensive social marketing1 campaigns targeting specific stakeholders with projects or programs to achieve measureable environmental improvements in the Sound.
Promote environmentally sustainable recreational activities along the Sound.
All public engagement and education projects must provide hands-on activities for target audiences; and must be specifically related to and integrate into their delivery concepts and activities focused upon protection and restoration of the health and living resources of the Sound.
Funding Availability and Match
Approximately $2 million is expected to be available for projects in 2018. The Futures Fund has four categories of grants:
Implementation Grants: Ranging in value from $20,000 to $250,000 awarded to support on-the-ground projects that result in quantifiable pollutant reductions or lead to measureable gains in habitat restored.

Design/Planning Grants: Ranging in value from $20,000 to $100,000 awarded primarily to support design activities that set the stage for on-the-ground implementation of water quality or habitat restoration projects that result in quantifiable pollutant reductions or lead to measureable gains in habitat restored; planning associated with locally-driven watershed plans to mitigate eutrophication-related impairments: and planning associated with development of an in-depth social marketing campaign. Alternatives analysis and/or feasibility assessments to inform the development of potential projects are not eligible for funding.
Water Quality Monitoring Grants: Ranging in value from $20,000 to $100,000 for water quality monitoring of local embayments and harbors.
Education and Public Participation Large Grants: Ranging in value from $20,000 to $45,000 awarded to hands-on, visible public participation and education projects of more significant scale and scope.
Education and Public Participation Small Grants: Ranging in value from $3,000 to $10,000 awarded to hands-on, visible public participation and education projects involving a limited number of activities and/or locations.
You can learn more about this opportunity by visiting the funder's website.
Eligibility:
Eligible applicants include non-profit 501(c) organizations, state government agencies, local government, municipal government, Indian tribes, and educational institutions.
Geographic Focus:

Habitat restoration projects: must fall within the coastal boundary established by the LISS, as indicated by the red outline on the Interactive LISS Coastal Boundary Map.

This boundary includes coastal portions of New York that drain to Long Island Sound (portions of Westchester, Nassau and Suffolk Counties, and portions of Queens, the Bronx and Manhattan in New York City) and the coast of Connecticut.

Water quality, education and fish passage projects: may be in any portion of Long Island Sound watershed within the states of Connecticut and New York as shown in the Interactive LISS National Estuary Program Map.
Water quality nitrogen removal projects: for anywhere in the Long Island Sound watershed within Connecticut, New York, Massachusetts, New Hampshire, and Vermont as shown on the Interactive LISS Boundary Map. ​

All projects must demonstrate a quantifiable and measurable impact on improving Long Island Sound. ​
Applicants must contribute non-federal matching cash funds and/or in-kind services valued at a minimum of 50 percent of the total grant amount requested from the Futures Fund (not your total project budget)
Ineligibility:
Ineligible applicants include U.S. Federal government agencies, businesses, and unincorporated individuals.
Ineligible Uses of Grant Funds

NFWF funds and matching contributions may not be used to support political advocacy, fundraising, lobbying, litigation, terrorist activities or Foreign Corrupt Practices Act violations.
NFWF funds may not be used to support ongoing efforts to comply with legal requirements, including permit conditions, mitigation and settlement agreements. However, grant funds may be used to support projects that enhance or improve upon existing baseline compliance efforts.
Requests for operational and program-related support for the same project for more than three consecutive years.
Submitting more than three proposals per organization. For example, you may submit two large grant proposals and one small grant proposal for a total of three proposals. Universities are excluded from this limit if multiple departments or investigators are submitting proposals. However, no more than one proposal will be accepted from any individual principal investigator. Please note that while your organization may submit multiple proposals, it is unlikely that all proposals will be funded given the competition for funding.
Alternatives analysis and/or feasibility assessments to inform the development of potential projects.
Stand-alone public access projects such as creation of boat launches, fishing piers, public viewing areas, waterfront trails, walkways, and/or fencing.
Stand-alone signage projects.
Research projects. Those interested in funding for research should consider the LISS Research Grant Program.
Development of new educational curriculum.
Marketing efforts that serve to generally promote the applicant organization and its initiatives.
Funding for lunches or snacks, t-shirts and promotional items (i.e. key chains, coffee mugs, pens etc.).
Proposals requesting funds below the minimum and above the maximum allowable award amount in the grant categories.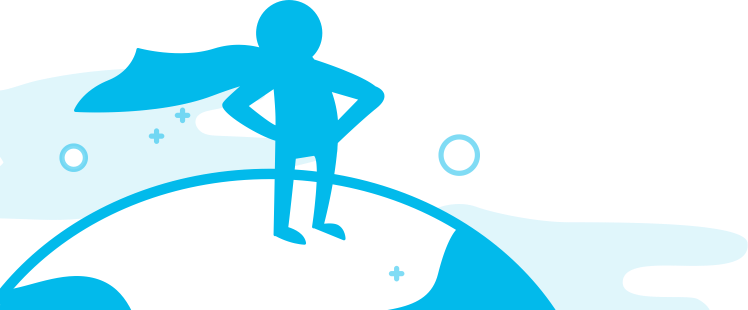 Find more grants like this
Find more grants like the NFWF: Long Island Sound Futures Fund by joining Instrumentl.
We help nonprofits and academics find more grants and take control of their grants process with a refreshingly intuitive online platform.