Note: This grant page has been archived and is very likely out of date.
NFWF: New England Forests and Rivers
National Fish and Wildlife Foundation (NFWF)
---
Grant amount: US $50,000 - US $200,000
Deadline: The deadline for this grant has passed
Applicant type: Government Entity Nonprofit Indigenous Group
Funding uses: Research, Education / Outreach, Applied Project / Program
Location of project: Preferred: New Hampshire Other eligible locations: Maine, Massachusetts, New Hampshire, Rhode Island, Vermont
Location of residency: United States
Overview:
Overview
The National Fish and Wildlife Foundation (NFWF) is soliciting proposals for the New England Forests and Rivers Fund (NEFRF) to restore and sustain healthy forests and rivers that provide habitat for diverse native bird populations, as well as freshwater and diadromous fish populations. The program will advance this goal by investing in projects that:
​Strengthen the health of forest systems by improving the management of public and private forestlands to create a mosaic of mixed age forests in the region;
Provide incentives to strengthen habitat conservation on working forests through flexible technical assistance that is appropriate for the forest stage(s) being targeted;
Improve the quality of river and stream systems through targeted riparian and stream restoration;
Reduce barriers to fish passage and increase fish access to high quality habitat, thereby increasing overall aquatic connectivity; and
Enhance biodiversity of forest and river systems and increase populations of species representative of system health, such as New England cottontail, American woodcock, bay-breasted warbler, Canada warbler, wood thrush, river herring and Eastern brook trout.
Approximately $1.5 million is available this year. Funding is provided by Eversource's Partners for New Hampshire's Fish and Wildlife, the American Forest Foundation, the U.S. Department of Agriculture's Forest Service and Natural Resources Conservation Service, and the U.S. Fish and Wildlife Service.
Geographic Focus
Projects from throughout Maine, Massachusetts, New Hampshire, Rhode Island and Vermont are invited, as well as projects within the Lake Champlain and Upper Hudson targeted watersheds, with a particular focus on projects that include on-the-ground restoration in New Hampshire. For those working in Connecticut we encourage you to apply for funding through the Long Island Sound Futures Fund.
In addition, projects that involve stewardship of family-owned woodlands are encouraged to target efforts in the following fifteen watersheds: the Upper Adroscoggin, Saco, Merrimack and Middle Connecticut watersheds; the Maine Coastal, Piscataquis, Lower Kennebec, Upper Kennebec, Mattawamkeag, Lower Penobscot, Pssamaquoddy Bay-Bay of Fundy, Aroostook, St. Croix, Lake Champlain, and the Upper Hudson watersheds. These watersheds have been identified by the American Forest Foundation as the greatest opportunities to work with family woodland owners to protect and improve wildlife habitats in their woods. See the map "NEFRF Boundary with AFF Priority Watersheds" or view the map in more detail. For more information refer to AFF's report Hidden in Plain Sight.
Program Priorities
Priority will be given to projects that address at least one of the following strategies.
Healthy Forest Systems
We seek projects that implement forest management practices on both public and private lands.
​Assessment/Planning: Support development of forest management planning tools that focus on landscape level implementation with a corresponding measurable benefit to priority avian species. Tools that demonstrate at scale implementation and integrate long-term planning are preferred. Support for assessments of avian distribution and abundance and development of regional monitoring frameworks in New England working forests are also a priority.
Early Successional Forest Habitat (aka Young Forests): Create and enhance early successional forest habitat as part of a landscape effort to restore forest age and structural diversity across the region. This work may include flexible management prescriptions for forest stands on public and private lands that are un-managed or under-utilized, and/or improvement of fallow or un-managed habitat through planting and selective treatment to facilitate appropriate habitat conditions for early successional species including New England cottontail, American woodcock and golden-winged warbler.
Mature Forest, and Late Successional Forest Habitat: Demonstrate forest management strategies and practices that enhance age and structural diversity for mature and late successional forest habitats, and maximize habitat quality for target species, such as wood thrush, bay-breasted, black-throated blue, Cape May warblers, and northern long-eared bat. This may include prescriptions to manage understory, canopy or create gaps within mature stands, as well as projects that protect summer habitat for northern long-eared bat in New England's coastal forests. Demonstration projects should include plans for conveying lessons learned to foresters and conservation professionals throughout the region.
Pollinator Habitat: Work with large public and private landowners to adopt pollinator-friendly practices, and create pollinator habitat on un-managed or under-utilized lands, including rights-of-way corridors. Projects may target specific species of bees, hummingbirds and butterflies (e.g., Karner blue and Monarch butterflies)
Economic Incentives: Assess the economic opportunities associated with thinning and selective cuts. Assessments may include opportunities for new markets or value-added forest products, enhanced certification programs, as well as innovative approaches such credit trading for carbon, habitat and other ecosystem services.
Provide Technical Assistance: Provide outreach and technical assistance to engage private landowners and local governments in restoration and conservation on their lands. Technical assistance must be appropriate to the forest stage(s) being targeted, e.g., early successional, intermediate or mature. Provide incentives to recruit additional technical services providers and/or forestry consultants who can write forest management plans and implement recommended practices.
Projects that promote forest management to enhance habitat are encouraged to use signage and other outreach methods to raise community awareness and support for the project's goals and objectives.
​Healthy River Systems
We seek projects that represent the best opportunities to restore river function, water quality, and enhance the long term persistence of native species in aquatic systems in New England including resident native trout (i.e., Eastern brook trout) and diadromous fishes (e.g., river herring). For Eastern brook trout focused work, projects that reconnect and seek to expand existing brook trout populations will be considered highest priority.
Restore Connectivity: Replace culverts that are barriers to fish passage and remove under-utilized dams that result in artificial impoundment and stream warming; install fish passage structures to connect Eastern brook trout and river herring to key spawning, rearing, and refuge habitats. Projects should include a monitoring plan to assess changes in run counts as a result of passage improvements. Projects can support on-the-ground restoration and stream barrier surveys to determine priorities for future connectivity restoration. Projects are encouraged to demonstrate the benefits of aquatic connectivity projects to human communities through reduced flooding and other infrastructure failures.
Restore Riparian, In-stream Habitat, and Water Quality: Replant riparian areas with native vegetation to reduce stream temperature and enhance reciprocal exchanges between aquatic-terrestrial habitats; improve instream habitat through hydrologic restoration, secondary channel reconnection to tributary/mainstems, and levee removal, breaching or setback to reconnect rivers to their floodplains; increase coordination between forest management and stream habitat restoration to enhance habitat complexity through large boulder addition, log jam creation, and improve wood recruitment to streams through upland and riparian forest management; reduce sediment delivery to streams through bank stabilization, grazing exclusion, and road maintenance/management (targeting those roads that contribute large amounts of sediment to forest streams).
Provide Technical Assistance: Provide outreach and technical assistance to engage private landowners and local governments in restoration and conservation on their lands. Where appropriate, leverage funding through the Farm Bill to renew or enter into new cost-share contracts to restore and protect riparian buffers and wetlands on agricultural lands. Projects should identify imbalances in sign-up and available cost-share, and use grant funding to meet excess demand or to generate new demand, as needed. Proposals that seek to extend term contracts into perpetual easements are encouraged.

Increase coordination across agencies and organizations and improve delivery of landowner technical assistance, as well as target outreach to private lands adjacent to or in close proximity to established heritage brook trout populations.
Provide training opportunities to restoration practitioners, municipalities, and agencies to disseminate state-of-the-art stream connectivity techniques, such as the US Forest Service's Stream Simulation method and train practitioners on the installation of large woody debris and log jams.
Conserve Existing High-Quality Native Trout Rivers and Diverse Brook Trout Life History Strategies: Facilitate targeted conservation easement projects that protect existing, high quality riparian forest, or key sites that support native trout populations. Implement targeted work on Eastern brook trout life history strategies that are unique (i.e. lacustrine populations, large river populations, and coastal populations).
Conduct Native Trout Inventory and Assessments: Conduct assessments to determine trout population status for rivers of the Northeast where Eastern brook trout presence is qualitative or unknown.
Promote Sustainable River Herring Fisheries: Develop sustainable fisheries plans for rivers where actual and/or expected run counts are at least one million fish. Activities may include, but aren't limited to: determining appropriate harvest rates, estimating reproduction rates in key spawning areas, estimating run counts, constructing counting facilities, and/or fishing plan improvement and/or implementation
Identify Opportunities to Create Multi-species Benefits for Diadromous Fish: Working with a broad range of stakeholders, develop a strategy and prioritization of opportunities to remove barriers to fish passage that maximize benefits for multiple diadromous fish species (e.g., river herring, Atlantic salmon, American eel).
​Healthy Forests and Rivers
The health of forest and river systems is inextricably linked. Innovative projects that demonstrate the connection between these ecosystems are encouraged. For example,
​demonstrate forest management prescriptions that minimize impacts on water through timing and site selection, and that maximize habitat benefits for both aquatic and upland species;
demonstrate synergistic restoration opportunities that use wood products from forest management activities to provide in-stream habitat structure; and
target opportunities to restore forested riparian and wetland buffers to maximize habitat benefits for both aquatic species (e.g., Eastern brook trout, river herring) and riparian dwelling birds (e.g., Louisiana waterthrush, rusty blackbird).
Funding Availability and Match
The New England Forests and Rivers Fund will award approximately $1.5 million in grants this year. Of the total, a portion of funding is dedicated solely to projects in New Hampshire. Grants will range from $50,000 to $200,000 each. In 2015, 13 grants were awarded, 16 were awarded in 2016 and 10 were awarded in 2017. We expect to award a similar number of grants this year. Projects should begin within six months of the award date and be completed within two years of the agreed start date. These grants require non-federal matching contributions valued at 50% of the total project costs (1:1 ratio).
You can learn more about this opportunity by visiting the funder's website.
Eligibility:
Eligible applicants include non-profit 501(c) organizations, state government agencies, local governments, municipal governments, Indian tribes and educational institutions
Ineligibility:
Ineligible applicants include U.S. Federal government agencies, businesses, unincorporated individuals and international organizations.
Ineligible Uses of Grant Funds


NFWF funds and matching contributions may not be used to support political advocacy, fundraising, lobbying, litigation, terrorist activities or Foreign Corrupt Practices Act violations.
NFWF funds may not be used to support ongoing efforts to comply with legal requirements, including permit conditions, mitigation and settlement agreements. However, grant funds may be used to support projects that enhance or improve upon existing baseline compliance efforts.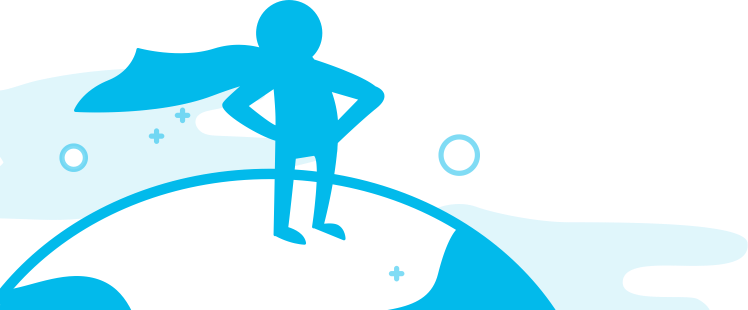 Find more grants like this
Find more grants like the NFWF: New England Forests and Rivers by joining Instrumentl.
We help nonprofits and academics find more grants and take control of their grants process with a refreshingly intuitive online platform.