Proposition 1: Water Quality, Supply, and Infrastructure Improvement Act of 2014
State of California Ocean Protection Council
---
Grant amount: More than US $50,000
Anticipated deadline: Feb 23, 2019
Applicant type: Government Entity Nonprofit Indigenous Group
Funding uses: Applied Project / Program, Research
Location of project: California
Location of residency: United States
View website
Save
Need help writing this grant?
Overview:
Read the complete Grant Guidelines document here.
The Ocean Protection Council
The Ocean Protection Council (OPC) was created by law in 2004 via the California Ocean Protection Act. The mission of the OPC is to ensure that California maintains healthy, resilient, and productive ocean and coastal ecosystems for the benefit of current and future generations. Along the entire California coast, the OPC works with state, federal, tribal, and local entities to further the Council's goal of protecting, conserving, and maintaining California's healthy coastal and ocean ecosystems and the economies they support. The role of the OPC is to recommend policy, lead and promote coordination, seek and leverage funding, inform government decision-making with the best available science, and to operate with transparency and accountability.
Proposition 1 Background
The Water Quality, Supply, and Infrastructure Improvement Act of 2014 (Prop 1) was approved by voters in November 2014 (California Water Code (CWC) Division 26.7). Funding from Prop 1 is intended to fund projects that meet the goals of the state Water Action Plan to provide more reliable water supplies, restore important species and habitat, and develop a more resilient and sustainably managed water system – including water supply, water quality, flood protection, and watershed protection - that can better withstand inevitable pressures in the coming decades.
In Prop 1, Chapter 6 (Appendix B): "Protecting Rivers, Lakes, Streams, Coastal Waters, and Watersheds," allocates $30 million to the OPC for a competitive grant program for multi-benefit ecosystem and watershed protection and restoration projects in accordance with statewide priorities, CWC §79730 and §79731(d). Chapter 6 of Prop 1 sets forth 13 specific purposes of the allocation of funds to the OPC ("Chapter 6 purposes"), CWC §79732(a). All Prop 1 grants funded by the OPC must achieve at least one of these Chapter 6 purposes. Definitions for Prop 1 can be found in Appendix A.
OPC's current Priority Issue Areas for Proposition 1 funding
These are the OPC's current priority areas for grant support using Proposition 1 funding.
Issue Area: Marine Managed Areas
Priority Issue Area:
MMAs: Projects that protect marine managed areas (MMAs)3 - including the MPA Network - and help them to meet statutory goals
ASBSs: Projects that protect Areas of Special Biological Significance (ASBSs) and help them to meet their statutory goals.
Issue Area: Coastal and Ocean Water Quality Impacts
Priority Issue Area:
Reduce pollution and contaminants, including nutrients, toxics, and contaminants of emerging concern from sources including stormwater, non-point source discharges, agricultural runoff, etc. Project is higher priority if discharges have historically and measurably impacted designated MMAs and/or ASBSs.
Prevent land-based litter from reaching the ocean and becoming marine debris.
Remove marine debris, including but not limited to derelict vessels and fishing gear, abandoned aquaculture materials, disused creosote pilings, and illegal artificial reefs, where liable owners or responsible parties cannot be identified.
Remove microplastics and microfibers from sources including, but not limited to, wastewater effluent, agricultural runoff, and stormwater.
Improve ability to detect and respond to Harmful Algal Blooms (HABs), including ability to assess conditions that may lead to toxin production or blooms of toxin-producing algae:

Improve understanding of offshore bloom dynamics and bloom timelines;
Advance predictive modeling tools and better link models and model outputs to monitoring and management;
Improve scientific understanding of the ecophysiology of marine HAB species (i.e., the study of the interrelationship between the normal physical function of HAB species and their environment), and improving understanding of how bio-toxins move through food webs; and
Advancing research on the relationship between HABs and human health.
Issue Area: Fisheries
Priority Issue Area:
Fisheries infrastructure that protects or enhances marine and estuarine ecosystems.
Restore habitat for marine, estuarine, and diadromous (anadromous and catadromous) fish.
Issue Area: Climate Change
Priority Issue Area:
Sea-level Rise: Promote risk reduction and resiliency of the built and natural environment in the face of sea-level rise, including innovative design elements and approaches such as living shorelines and nature-based infrastructure.
Sea-level Rise and Toxics: Support projects that address needs of communities at risk of exposure to toxic or hazardous sites due to sea-level rise and flooding.
Ocean Acidification and Hypoxia: Reduce impacts of these stressors to marine and estuarine ecosystems, natural resources and fisheries
An important clarification about OPC's four Priority Issue Areas for funding that are described above is that the OPC still encourages applications for wetland and other habitat restoration projects such as those typically funded through Prop 1 funding to benefit California's coast and ocean. Prop 1 grant applications for these projects should be clear in articulating their multi-benefits, in particular whether they would provide benefits in at least one of the Priority Issue Areas.
Project Minimums and Small Grants
The OPC has designated a minimum for grant proposals to be $250,000. Projects with budgets of less than this amount will not be considered. The exception to this minimum is the Prop 1 Small Grants category. These small grants have a minimum project budget of $50,000. A maximum of 5 "small grants" projects will be accepted for consideration by the OPC per funding round due to staffing limitations. In order to qualify for this category, "small grant" projects must fall into one of these categories:
Proposal comes from a "disadvantaged community" as defined in Section 2.6.
Proposal can be defined as a "pilot project" that tests out an innovative new approach, and/or could be scaled up if shown to be effective.
Project proponents are encouraged to discuss potential small grants with OPC staff in advance of submittal.
You can learn more about this opportunity by visiting the funder's website.
Eligibility:
Applicant eligibility:

Applicants that are eligible for Prop 1 grant funding from the OPC consist of:

Public agencies, which include a state agency or department, special district, joint powers authority, city, county, city and county, or other political subdivision of the state. Federal agencies are not public agencies.
Public universities, nonprofit organizations, public utilities, federally recognized Indian tribes, state Indian tribes listed on the Native American Heritage Commission's California Tribal Consultation List, and mutual water companies.

Nonprofit organizations must be a 501(c)(3) as verified by the Internal Revenue Service.

Public utilities: To be eligible for funding under this division, a project proposed by a public utility that is regulated by the Public Utilities Commission or a mutual water company shall have a clear and definite public purpose and shall benefit the customers of the water system and not the investors.
Urban water suppliers: To be eligible for funding under this division, an urban water supplier shall adopt and submit an urban water management plan in accordance with the Urban Water Management Planning Act (Part 2.6 (commencing with Section 10610) of Division 6).
Agricultural water suppliers: To be eligible for funding under this division, an agricultural water supplier shall adopt and submit an agricultural water management plan in accordance with the Agricultural Water Management Planning Act (Part 2.8 (commencing with Section 10800) of Division 6).

All projects funded by Prop 1 must be consistent with the Porter-Cologne Water Quality Control Act (Division 7 of the Water Code) and the State's five-year infrastructure plan prepared pursuant to Government Code Section 13100.
Prop 1 funds may only be used for projects that will provide benefits or improvements that are greater than required applicable environmental mitigation measures or compliance obligations.
Ineligibility:
Any individual who has participated in planning or setting priorities for a specific solicitation or who will participate in any part of the grant development and negotiation process on behalf of the public is ineligible to receive funds or personally benefit from funds awarded through that solicitation.
Prop 1 cannot be used to fund acquisitions of land by eminent domain. Water Code Section 79711(g).
The following list provides examples of projects that will not be funded nor considered eligible under this program. This is not a comprehensive list.


Projects that create negative environmental impacts inconsistent with the goals and purposes of the Ocean Protection Council.
Projects that do not have multi-benefits for ocean or coastal resources.
Projects that are not consistent with the State's planning priorities.
Projects not compatible with the specific environment or location in which they are situated.
Projects that are purely educational or training programs, with no capital asset associated with the project.
Projects that solely model, research, develop plans or planning tools, or gather data.
Projects that fulfill a prior obligation including project mitigation or other obligations on the land such as obligations resulting from lease agreements.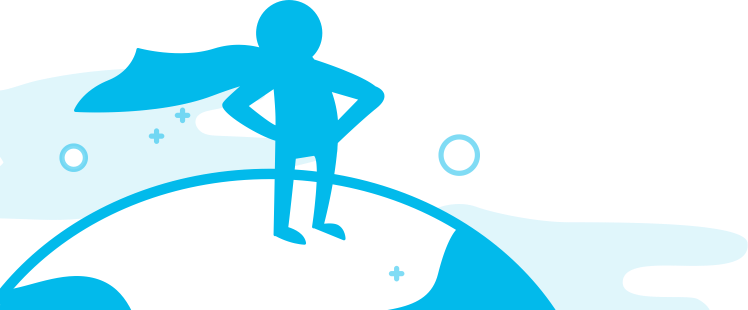 Find more grants like this
Find more grants like the Proposition 1: Water Quality, Supply, and Infrastructure Improvement Act of 2014 by joining Instrumentl.
We help nonprofits and academics find more grants and take control of their grants process with a refreshingly intuitive online platform.