Royal Society Research Grants
The Royal Society
Suggest an update
Next anticipated deadline: Nov 12, 2020 7:00am PST
Later anticipated deadlines: May 19, 2021 7:00am PDT
Grant amount: Up to £20,000
Fields of work: Engineering History Of Science Chemistry Physics Biology Earth Science Space Science Show all
Funding uses: Research
Location of project: Anywhere in the world
Location of residency: United Kingdom
Degree requirements: Applicants must be within a few years of receiving their PhD
View website
Save
Overview:
This scheme provides up to £15K 'seed corn' funding for 12 months to newly independent researchers or principal investigators to enable them to develop new ideas and project of 'timeliness and promise' and position them for competitive larger awards from other funders.
This scheme is for scientists in the UK who are at an early stage in their career and want to purchase specialised equipment and consumables, or for academics to research the history of science.
Life and physical sciences: The scheme provides a grant of up to £15,000 (incl. VAT) for the purchase of specialised equipment, essential consumable materials and services, and travel and subsistence for essential field research. The grant is for a maximum period of 12 months.
History of science: Within the History of Science category, the scheme provides support for either research in the history of science (up to £15,000 incl. VAT) or to assist with publication of scholarly works in the history of science (up to £5,000 incl. VAT).
You can learn more about this opportunity by visiting the funder's website.
Eligibility:
Projects must be within the Royal Society's remit of natural sciences or history of science category.
Applicants must be:

PhD or equivalent status at the time of application.
UK resident at the time of application and based at an eligible UK organisation.
Within the first five consecutive years of either:

Their first permanent independent academic research post
A named limited-tenured/fixed-term academic research post, obtained in open competition (Note tenure must cover the duration of the award)

Fully independent researchers with access to their own lab space (Career Development or Tenure Track Fellowship holders will be considered only if these requirements are met).

History of Science Category:

Within the history of science category, the scheme provides support for EITHER:

research in the history of science OR to assist with publication of scholarly works in the history of science, and we welcome any research proposal or publication in the area of Royal Society history.
The funding is available to assist with the publication of scholarly works in the history of science.

Non-tenured researchers and retired scientists resident in the UK may also apply for research support or publication support grants. Applicants must work in association with an eligible institution.

Additional Guidance:

Applicants must take a leading role in the project.
Applications can be considered from scientists on sabbatical leave if they remain in a UK university or other research institute in the UK. This would not have to be the applicant's own university/institute.
All applicants who have previously held a Research Grant award, as long as the applicant meets the eligibility criteria accompanying the round. The Royal Society only considers a Research Grant complete following the submission of the final report.
All applicants are only permitted to submit one application for each round.

Host Organization eligibility:

Eligible organisations are UK universities and not-for-profit research organisations including Research Council funded institutes.

Eligible Costs:

Specialised equipment, which is not available to the applicant from his/her host institution or other sources.

This can include cost of delivery, installation, spares and software procurement and the cost of maintenance and relocation charges where specific to the equipment (within the duration of the award period)
The equipment must be used primarily by the named award holder.

Consumables: Essential consumable materials, purchase cost of specialist publications not otherwise available (these must be named), fieldwork fees/subjects/informants, animal and plant licence fees, software licences and dedicated computing recurrent cost, and the purchase cost animals (although not housing and maintenance).
Travel and subsistence cost for visits that are an essential for field research, (including at sea, at a marine biological laboratory or in the history of science)…

Essential field work costs for other individual are limited to one individual, besides the applicant.
Ineligibility:
The scheme is not for:

post-doctoral researchers and/or researchers whose salaries are paid by a grant for which someone else is the principal investigator.
supplementing ongoing research covered by a Research Council grant or other large awards,
well-established scientists moving into a new field of research or continuing an existing line of research.
meeting a perceived shortfall in funding where another body has defined the cost of a project as being, for example, 90% of that requested by the applicant.
making up perceived shortfalls in support for postgraduate students, research assistants or others working with/for the applicant.
projects within humanities, social sciences or clinical medical research

For History of Science Application Only:

Request to set up new journals or pay for salaries or research assistants will not be considered.
Applications cannot be accepted from private or commercial organisations.
Application cannot be considered from scientist on sabbatical leave working in Industry or overseas.

Costs NOT allowed:

Grant holders are not permitted to change access cost for equipment purchased under this scheme.
Animal husbandry costs including maintenance and breeding costs.
Travel or registration costs for conference/meeting/workshop/training attendance, collaborative visits, site visits for equipment usage or any training sessions.
Facility access charges to use equipment or instruments both within and outside the applicant's institution.
Both internal and external service costs and fees; for example, gene sequencing, carbon dating, MRI scanning, mass spectrometry analysis.
Any staff costs, whether personal payments (including salary or subsistence allowance [except for essential field work]) to the applicant or to other individuals including overseas collaborators, postgraduate, doctoral students and for other member of staff.
Sample transport costs.
Computer costs, unless it is a dedicated cost that is essential to the proposal and the importance has been clearly justified within the application.
Renovation and refurbishment costs.
Membership costs to any association(s)/organization(s).
General journal subscription costs.
The use of financial, personnel and other central or departmental services; library services; administrative, general running or overhead and other unspecified costs, including, office expenses, photocopying, publishing costs(except history of science applications), stationery, postage & courier service, telephone, faxes, recruitment, legal communication etc.
General premises costs, access costs or accommodation costs (except for necessary field work).
Patents or other related costs.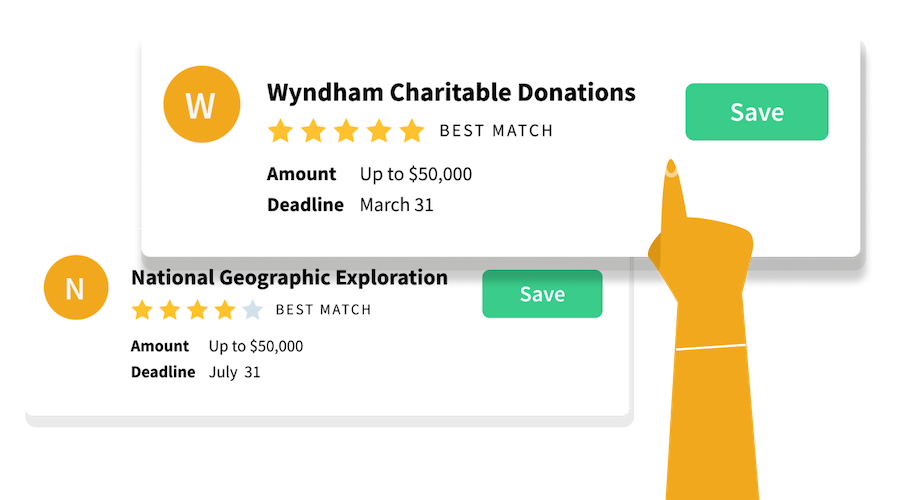 Get matched to similar grants
See how we help our customers save time and find new funding by trying out Instrumentl for 14-days free or learn more.