Note: This grant page has been archived and is very likely out of date.
Smart Growth in the Adirondack Park: Implementation Grants
New York State Department of Environmental Conservation (DEC)
---
Grant amount: US $5,000 - US $75,000
Anticipated deadline: Oct 26, 2018 11:00am PDT
Applicant type: Government Entity Nonprofit College / University
Funding uses: Education / Outreach, Applied Project / Program, Capital Project, Training / Capacity Building
Location of project: Counties in New York: Clinton County, Essex County, Franklin County, Fulton County, Hamilton County, Herkimer County, Lewis County, Oneida County, Saratoga County, St. Lawrence County, Warren County, Washington County Expand all
Location of residency: New York
View website
Save
Need help writing this grant?
Overview:
Adirondack Park Community Smart Growth Program
The Department of Environmental Conservation (DEC), in partnership with the Adirondack Park Agency (APA) and the Department of State, is soliciting Adirondack Park Smart Growth Implementation Grant applications from municipalities and not-for-profit corporations. Grants will support key projects that build on comprehensive planning and economic development activities by implementing a specific strategy or objective. DEC seeks capital projects and community development initiatives that link environmental protection, economic development and community livability within the special conditions of the Adirondack Park. The program provides additional evaluation points towards regional or parkwide projects and projects that enhance the tourism economic sector by contributing to the establishment of tourism amenities, support services, attractions, accommodations and infrastructure. This new grant round also re-introduces availability of funding to support the development of new APA reviewed local land use plans.
Smart growth is planned growth that balances the need for economic development with the desire to enhance our natural and built environments. Smart Growth promotes, directs, and provides incentives for growth in populated, developed areas with the infrastructure and amenities to sustain it. The Adirondack Park (Park), the largest publicly protected area in the contiguous United States, consists of both public and private lands and presents unique challenges and opportunities that can greatly benefit from Smart Growth.
Smart Growth Principles
Proposed eligible projects must be consistent with applicable laws, rules and regulations of the State, including the State Smart Growth Public Infrastructure Policy Act, and the following general SmartGrowth Principles adapted from the Smart Growth Network as they apply within the special conditions of the Adirondack Park.
Smart Growth Principles:
Mix land uses – A mix of land uses can convey substantial fiscal and economic benefits by placing commercial uses in close proximity to residential areas as a critical component of achieving viable places to live.
Take advantage of green building design – Smart Growth involves energy conservation measures such as improvement of efficiency within the existing built environment, proper building placement for passive solar heating and the use of locally produced building materials.
Create a range of housing opportunities and choices – Provide quality housing with efficient access to resources for people of all income levels.
Create walkable neighborhoods – Walkable communities make pedestrian activity possible by mixing land uses and building compactly, thus expanding transportation options, and creating a streetscape that better serves a range of users, including pedestrians, bicyclists, transit riders, and automobiles.
Foster distinctive, attractive communities with a strong sense of place – Smart Growth encourages communities to craft a vision and set standards for development and construction which respond to community values of architectural beauty and distinctiveness, as well as expanded choices in housing and transportation.
Preserve open space, forests, farmland, natural beauty, and critical environmental areas – Open space preservation bolsters local economies, preserves critical environmental areas, improves communities' quality of life, and guides new growth into existing communities.
Strengthen and direct development towards existing communities – Smart Growth directs development towards existing communities already served by infrastructure, seeking to utilize the resources that existing neighborhoods offer, and to conserve open space and irreplaceable natural resources on the urban fringe.
Provide a variety of transportation choices – Providing people with efficient and alternative transportation choices reduces individual dependence on fuel and fosters greater community opportunities for housing, shopping, and jobs.
Make development decisions predictable, fair and cost effective – It is important to create a fertile environment for innovative, pedestrian-oriented, mixed-use projects, where government can provide leadership for Smart Growth.
Encourage community and stakeholder collaboration in development decisions – Collaborative efforts among municipalities, citizens, educational institutions and non-governmental organizations can lead to creative resolutions of development issues and greater community understanding of the importance of good planning and investment which results in great places to live, work, shop and play.
Foster long term comprehensive planning – Smart Growth involves reconciling local and regional plans to better protect natural and cultural resources and foster more efficient development and maintenance of infrastructure. Greater comprehensive planning by municipalities will call for coordination between local, regional and state goals and should foster improved opportunities, such as having greater financial support for necessary local infrastructure and sources of renewable energy.
Foster strong, sustainable businesses in community centers – Smart Growth involves fostering sustainable economic developments in urbanized areas as opposed to scattered economic development. In the case of the Adirondack Park, hamlets, and town and village centers, are the centers for services in a tourism economy and should have the ability to establish necessary infrastructure to support additional sustainable businesses.
Eligible Projects
This program will fund implementation of smart growth-oriented projects as well as development of a comprehensive plan and associated revision or adoption of local land use laws. Implementation funding supports advancement and/or completion of a project. The following is a list of example projects that could potentially be funded under this grant opportunity.
Comprehensive Plans
Development of a comprehensive plan and development or revision of a local land use program, as defined in Section 807 of the Adirondack Park Agency Act, for communities within the Adirondack Park.
Village, Hamlet and Town Center Revitalization
Villages and Hamlets, including town centers, are the mainstay of the Adirondack economy and need to be integral features of the Park. Communities need to protect existing economic and aesthetic value and to add value to being service centers for visitors to the Park. Main street revitalization can enhance community quality-of-life, bolster tourism, attract private sector investment, and create jobs. Particular issues include work force housing, appropriately maintaining and expanding food provision, lodging and other service businesses, appropriately-sized infrastructure maintenance and improvements, improving the ability to address the needs of older residents, and developing strategies to retain young people in the Park.
Capital Improvements and related Project Advancement
Capital improvements consistent with smart growth and identified through a community visioning process and described in a community plan or inter-municipal revitalization strategy are an integral part of any revitalization effort. Such projects should fit within an appropriate physical and land-use planning context and encourage economic activity at a scale appropriate to the project location.
Organizational Development and related Project Advancement
Capacity-building activity is needed throughout the Park to advance key projects and priorities identified through community visioning processes and described in a community plan or inter-municipal revitalization strategy. Capacity building can provide a shared framework for economic development, strengthen and improve recipients' governance, management administration and shared services, create alliances among governments and other organizations, and increase availability of technical assistance.
Cultural, Environmental and Natural Adirondack Resources
Adirondack local governments are on the front-line of historic, environmental, natural resource and scenic protection through implementation of local plans and programs. Locally-significant open spaces enhance community livability and support economic initiatives. Protecting and enhancing open space and environmental resources, such as removal of invasive species, remediation of contaminated sites, and addressing climate changes and air pollution, can achieve several community objectives. Watershed programs and use of green infrastructure for stormwater management protect water quality, public health, improve recreational opportunities and support tourism with its economic benefits.
The Park is distinguished by its significant cultural amenities, including regional museums (The Adirondack Museum and The Wild Center), Great Camps (Sagamore and Santanoni), art centers, theaters and artisans that strengthen the local tourism economy. Historic preservation activities also add value to the quality of life and economy of the Park.
You can learn more about this opportunity by visiting the funder's website.
Eligibility:
Applicant eligibility:

Eligible applicants include municipalities and 501(c)(3) not-for-profit corporations as defined below:

"Municipality" - is a county, town, or village. If a municipality (for example, a county) passes a governing resolution authorizing a department under its jurisdiction to apply for funding, that department can apply only if they have a FEIN and a NYS Vendor ID number in their own name, and are registered in the NYS Grants Gateway.
"Not-For-Profit Corporation" (NFP) - is an organization that is subject to New York State's Not-For-Profit Corporation Law and is qualified for tax-exempt status under Section 501(c)(3) of the Federal Internal Revenue Code.

A NFP corporation must have an IRS 501(c)(3) determination letter, be incorporated in New York State, and (if applicable) have a charities registration number and current in their charities reporting requirements with the Office of the Attorney General.

Municipal applicants and partners must be located wholly or partially within the Park.
Not-for-profit applicants and partners may be based outside of the Park.
A not-for-profit applicant must have at least one eligible municipal project partner.
Partnership projects are encouraged.

Project Eligibility/Location:

Geographic Boundaries of the Adirondack Park Smart Growth Grants Program:

The funded portion of all projects must be located wholly within the boundaries of the Adirondack Park.
The geographic boundaries of the Adirondack Park are identified in subdivision 1 of Section 9-0101 of the Environmental Conservation Law.

Eligible Costs for Grant Funding:

Personal Service: staff salaries (force account labor) directly devoted to the project.
Fringe Benefits: fringe benefit costs are limited to 15% of direct staff salaries devoted to the project.

(Fringe benefits may include social security, workers compensation, unemployment insurance, health insurance and any other benefits.)

Non Personal Service: includes contractual services, travel, equipment and other costs directly associated with project implementation.
Travel: Directly required to implement the project. Travel costs cannot exceed federal travel rates.
Equipment: (purchase/rental) directly required to implement the project.

Equipment purchased with grant funding cannot be sold, transferred or used for purposes beyond the scope of the project, without written approval from DEC.
Applications for grant funding that total $10,000 or less cannot include and will not be awarded funding for the purchase of equipment.

Other: includes supplies, material, advertising, printing, photocopying, etc.
Contractual Services: The value of services provided by responsible professional and technical personnel and consultants (i.e. engineering and architectural services, surveys, plans and specifications, research, design and development of a project, consultant and legal services directly related to a project, feasibility study for a facility, archaeological field work, report writing, curation of artifacts and interpretation, etc.)
Preferences:
Partnerships are encouraged.
Applicants are not required to provide matching funds. A grant award may fund up to 100% of approved and eligible project costs; however, higher evaluation points are available for project applications that demonstrate a commitment.
Ineligibility:
Ineligible Costs For Grant Funding:

Costs expended outside the Adirondack Park: For projects that extend beyond the Blue Line, any costs expended for work outside the Park are not eligible for reimbursement.
Indirect or Overhead Costs: examples of indirect costs include rent, telephone service, utilities, and general administrative support.
Salaries and other expenses of elected officials, whether incurred for purposes of project direction, execution, or legislation, are not an eligible cost.
Costs of preparing the grant application.
Costs associated with planning activities not integral to either:

implementation of the project or
development of a local land use program, as defined in Section 807 of the Adirondack Park Agency Act.

Costs incurred outside of the MCG or LOA term start and end dates.
Costs paid from other State or Federal funding sources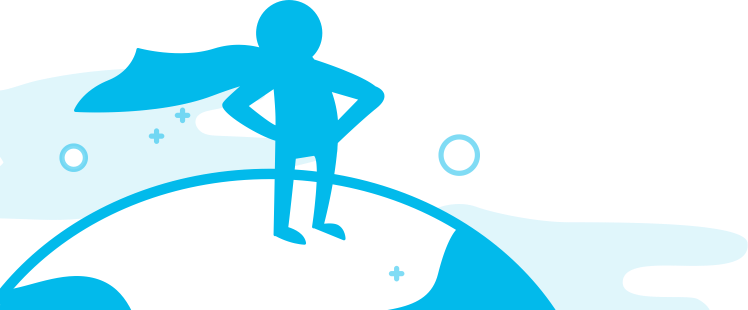 Find more grants like this
Find more grants like the Smart Growth in the Adirondack Park: Implementation Grants by joining Instrumentl.
We help nonprofits and academics find more grants and take control of their grants process with a refreshingly intuitive online platform.