Roger Conant Grants in Herpetology
Society for the Study of Amphibians and Reptiles (SSAR)
Predicted deadline: Dec 15, 2021
Grant amount: US $500
Fields of work: Herpetology Herpetological Conservation
Applicant type: Working Professional, Graduate Student, Undergraduate Student
Funding uses: Conference, Education / Outreach, Research
Membership: Applicants must be a member of this organization to apply. Become a member.
Location of project: Anywhere in the world
Location of residency: Anywhere in the world
Overview:
Society for the Study of Amphibians and Reptiles (SSAR), a not-for-profit organization established to advance research, conservation, and education concerning amphibians and reptiles, was founded in 1958. It is the largest international herpetological society, and is recognized worldwide for having the most diverse program of publications, meetings, and other activities.
This program is intended to provide financial support for deserving individuals (with a primary emphasis on student researchers) or organizations involved in herpetological research, education, or conservation.
Grant proposals will be considered in the following categories:
Conservation of Amphibians and Reptiles
Proposals should outline a conservation-oriented research project. This project may focus on species endangered or threatened at the state, national, or international level, or address research on potentially threatened habitats or species, or on introduced injurious species.

Field Research Grant In Herpetology
Proposals may address needs for field station fees or equipment and materials in field oriented projects, or the field work portions of broader studies. This might include in-situ behavioral studies, ecological, life history, or sexual selection studies. Survey work by individuals or regional societies may be submitted here or in TRAVEL below depending on how the funds are to be used.
Laboratory Research
Proposals may address needs for equipment or materials in laboratory projects or laboratory portions of broader projects. This might include studies in behavior, biochemistry, molecular biology, biomechanics, or physiology.
Travel
Proposals may address support for travel to field study sites near or far, or to utilize distant collections or facilities. If funding is sought to get from one place to another, proposals should be submitted in the TRAVEL category. Proposals normally submitted in the CONSERVATION or FIELD RESEARCH categories should be submitted here if travel funding is being sought.
International
Proposals may address needs in any of the above five categories. The applicant must be a student, but not necessarily a SSAR member.
Herpetological Education
Proposals may address an educational project or start up support for an educational program in a zoo, museum, park, nature center, regional herpetological society, etc. The project must focus on a herpetological topic. NOTE: Although proposals for institutional projects are accepted, education proposals must be submitted by an individual (either sole applicant or principle contact person for the project).
Undergraduate Research in Herpetology
Proposals in this category can outline any research project focused on questions related to amphibian or reptile taxonomy, biology, ecology or conservation. Funding can be used to purchase equipment, materials, or as re-imbursement for travel to conduct research (i.e., offset the cost of gas for trips to field sites, museums to investigate specimens, etc.).
You can learn more about this opportunity by visiting the funder's website.
Eligibility:
All applicants must be students AND members of the SSAR with the following exceptions:

Those applying for the International category must be students but DO NOT have to be SSAR members.
Those applying for the Herpetological Education category DO NOT have to be a student or SSAR member.
Those applying for support of regional herpetological society projects DO NOT have to be SSAR members.

International Category submissions:

Proposals in this category are only be accepted if they are submitted from institutions OUTSIDE of the United States.

Undergraduate Research submission:

Applicants must be currently seeking a Bachelor's Degree at an institution of higher learning.
Applicants need not be affiliated with US institutions, and international applicants need not be SSAR members.
Students that apply for this award must be working directly with a research advisor at an academic or professional institution (i.e., University, Regulatory Agency, Zoological Garden, Museum, etc.)

You must be a member of this organization to apply for this award - become a member. All applicants must be members of the SSAR, with the exceptions of submissions in the International or Herpetological Education categories, and those applying for support of regional herpetological society projects. Membership dues must be paid (to SSAR Treasurer) no later than 15 December for proposals to be considered.
Preferences:
Preference may be given to projects that appear particularly unique in their focus, methodology, or predicted results.

In keeping with the Society's goal of encouraging participation by the broadest possible community of applicants, preference may be given to individuals who might not have access to other funding sources.
International Category submissions:

Preference will be given to students with limited access to research funds and in countries where herpetological research has historically been under-funded.

Undergraduate Research submissions:

Strong preference will be given for applicants that have limited funding from other sources.

Ineligibility:
International category submissions:

Proposals from students who are primarily affiliated with United States institutions are not eligible for this category.
Also, SSAR cannot send funds to international applicants hailing from countries from which monetary transfers are forbidden.

If you are a researcher in one of these countries, we cannot consider your application.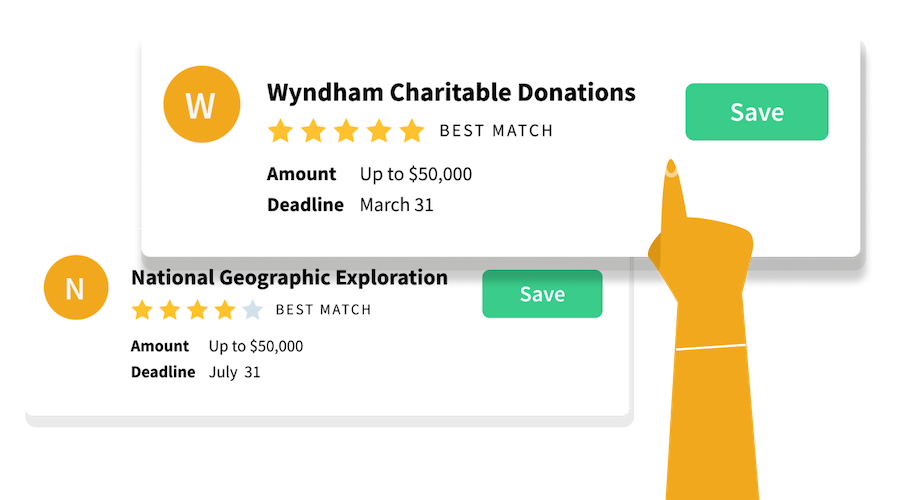 Get matched to similar grants
See how we help our customers save time and find new funding by trying out Instrumentl for 14-days free or learn more.