Note: This grant page has been archived and is very likely out of date.
SOS Threatened Species Grants: Lemurs – Madagascar
Save Our Species
---
Grant amount: US $25,000 - US $800,000
Deadline: The deadline for this grant has passed
Applicant type: Indigenous Group Nonprofit
Funding uses: Education / Outreach, Applied Project / Program
Location of project: Madagascar
Location of residency: Anywhere in the world
Overview:
Each species is unique. So too is SOS - Save Our Species. SOS is a conservation tool for urgent action that has been designed to fill a niche in the complex conservation community by harnessing the ressources and expertise of a network of global institutions and funding the projects most likely to have a positive impact.

Type of Grant: Threatened Species Grants (25,000 to 800,000 $US). Projects above 200,000 $US will be awarded on an exceptional basis.
SOS Special Call for Proposals for Lemurs of Madagascar
SOS encourages proposals for Threatened Species Grants that demonstrate the following characteristics:
Applicants should develop their proposal strategically, based on the existing IUCN Strategy for the conservation of lemurs in Madagascar (see link above) and should make specific reference to it in their application;
Applicants must argue persuasively or demonstrate that their project will be able to improve the conservation status of lemurs, their habitats and the livelihoods of people depending on them in a measurable and biologically meaningful way;
Projects that are implemented by, or work closely with, local actors and benefiting local human populations (in particular women and youth) will be viewed favourably;
Projects must undertake appropriate conservation activities or provide a convincing argument for innovative approaches to lemur conservation;
Projects that are slated to provide benefits to multiple threatened species and their habitats will be viewed favourably in the selection process;
Projects that provide immediate and targeted action to remove barriers to threatened species/habitat conservation will be viewed favourably;
Project Results and Activities need to be clear and appear attainable within the timeframe of the grant;
Proposals should include concrete impacts and clear measurable indicators; two types of indicators must be considered:

Indicators related to the target species and its habitat such as (i) change in population numbers of target species, (ii) measurable reduction of threat to target species and its habitat, (iii) number of project beneficiaries, (iv) enabling conditions for conservation such as improvement of legislative tools or improvement of management effectiveness.
Indicators related to the project proponent; these indicators will help evaluate increase in capacity of the proponent. Over the course of the project the proponent will be asked to report on parameters such as number of staff, increase in the organisation's annual budget, new grants signed as a direct result of the project, number of members, number of visitors on website or followers on social media.

The proposal indicates how the project will be structured, staffed, and managed;
Project budget needs to be in line with proposed activities; expenses incurred outside Madagascar must be kept to a minimum and carefully justified;
If international NGOs apply, overseas costs (indirect costs, salaries and international travel) will have to be minimal and justification for their need provided. In the case of international NGOs having a legally registered office in Madagascar, SOS will privilege the signature of a grant agreement and direct transfer of funds to their nationally registered office;
Project duration could be up to 3 years, and the start date of the projects will be determined by the date of the signature of the grant contract. The performance of the contract cannot start before its entry into force. It is expected that contracts with the grantees will be signed approximately 2 months after the end of the call for proposals;
Grantees must demonstrate capacity to manage and implement successful projects; funding requests must be in line with management capacity of the proponent (assessed through a financial questionnaire aiming at evaluating financial capacity of the applicant – to be completed once the proposal is shortlisted);
Existence of matching funds and the ability to leverage additional funds;
Demonstration of coordination with other organizations to reduce duplication of efforts;
Existence of partnerships or alliances with one or more other organizations;
Endorsements from other recognized agencies or authorities;
Clear plans for continuation and/or replication after initial SOS funding;
Support indigenous and local communities in community-based or co-management activities for biodiversity conservation and actions that enhance local communities' tenure and resource use rights, if relevant to the conservation situation.
Please note that all SOS grants in excess of CHF 100,000 will be required to budget for an independent project audit to take place at the end of the project according to national or international accounting standards. Moreover, the process of selection of projects is likely to be highly competitive and, given the current limited budget, large grants over CHF 200,000 will be limited in number.
You can learn more about this opportunity by visiting the funder's website.
Eligibility:
Proposals must directly target threatened lemurs of Madagascar and their habitats and meet the following eligibility criteria:

Projects must focus on improving the status of threatened lemurs.

"Threatened species" include those listed as Vulnerable (VU), Endangered (EN) or Critically Endangered (CR) in the IUCN Red List of Threatened Species™.
Applicants are requested to check the status of the species they propose to target through their project on www.iucnredlist.org in order to make sure that their application will be eligible for funding.

Projects must be based in Madagascar.
Project proposals must adhere to the priority sites for lemur conservation as detailed in the following document published by the IUCN/SSC Primate Specialist Group: Lemurs of Madagascar – A strategy for their conservation 2013-2016 (available here).

This document will serve as the main guiding document for the SOS Lemurs initiative, in particular the recommended actions on pages 29 to 33. If a project is proposed outside of these sites, this must be stated clearly and detailed reasons given.

Projects must implement concrete conservation activities in the field.
Proposed activities observe all relevant environmental and social Principles and Standards. Please refer to the Environmental and Social Management System (ESMS) section below for further information.
A minimum of:

20% matching funds is required for grants from CHF 25,000 to CHF 49,999;
50% matching funds is required for grants of CHF 50,000 to CHF 99,999;
for grants above CHF 100,000, 100% matching funds is required.
You will be asked to specify the sources of funding and distinguish between matching funds already secured and unconfirmed.

Grant applicant is authorized under relevant national laws to receive charitable contributions
Grants are open to civil society organisations only.

Working with government partners is encouraged, although governments and government affiliated entities cannot receive funding from the grants.
Malagasy NGOs are encouraged to apply.
International NGOs applying will be required to work closely with national stakeholders, local communities and with the consent and all required authorizations from the government.
If international NGOs apply, overseas costs (indirect costs, salaries and international travel) will have to be minimal and justification for their need provided. In the case of international NGOs having a legally registered office in Madagascar, SOS will privilege the signature of a grant agreement and direct transfer of funds to their nationally registered office.
Preferences:
Priority will be given to projects focusing on Critically Endangered and Endangered species.

Projects targeting Vulnerable species will be accepted in cases where immediate investments are necessary to avoid rapid declines.

Projects presented by Indigenous organizations will be favourably considered.
Ineligibility:
Projects proposing pure research activities, captive breeding or conservation planning are not eligible.

A small proportion of a grant budget can however be devoted to monitoring in order to inform the conservation results of the project and provide evidence of the improvement of the conservation status of the target species.

Grants will not be used for activities adversely affecting Indigenous Peoples or where these communities have not provided their broad support to the project activities.

Clear information on Indigenous Peoples implication (if applicable) must be provided in the IUCN Environmental and Social Management System (ESMS) Questionnaire. This questionnaire will need to be filled in by the applicant only once the application has been shortlisted (shortlisted applicants will be notified).

Grants will not be used for the purchase of land, involuntary resettlement of people, or activities that negatively affect physical cultural resources (includes sites having archaeological, paleontological, historical, religious, or unique natural values), including those important to local communities or for the purchase, storage, handling or use of pesticides and/or poisons.
Grants cannot be used for the purchase of firearms
The following costs are ineligible: debts and debt service charges (interest), provisions for losses or potential future liabilities, and purchases of buildings.
Contributions in kind (the provision of goods or services to a beneficiary free of charge by a third party) are not eligible costs, as they do not involve any expenditure for beneficiaries or affiliated entities.
Indirect costs are eligible, but must not exceed 10% of the estimated total eligible direct costs.
Please be aware that for all for contracts with a value in excess of CHF 5,000 three price quotations from different suppliers will need to obtained and kept with financial records.
Grantees cannot be current employees or close relatives of (i.e. immediate family) IUCN employees.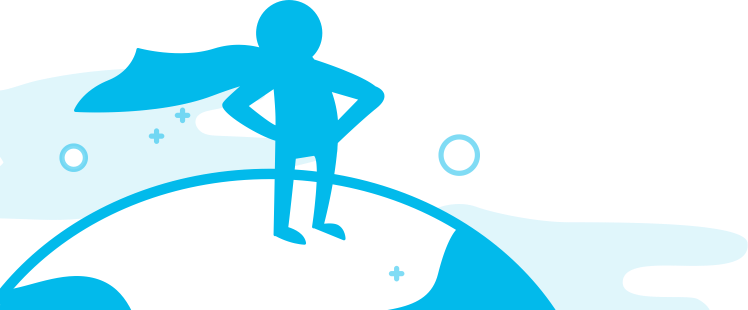 Find more grants like this
Find more grants like the SOS Threatened Species Grants: Lemurs – Madagascar by joining Instrumentl.
We help nonprofits and academics find more grants and take control of their grants process with a refreshingly intuitive online platform.