Note: This grant page has been archived and is very likely out of date.
Sustainable Groundwater Planning Grant (SGWP) Program
California Department of Water Resources
Suggest an update
Grant amount: US $200,000 - US $1,000,000
Deadline: The deadline for this grant has passed
Applicant type: Government Entity Nonprofit Indigenous Group
Funding uses: Research, Applied Project / Program
Location of project: Counties in California: Alameda County, Amador County, Butte County, Calaveras County, Colusa County, Contra Costa County, Del Norte County, El Dorado County, Fresno County, Glenn County, Humboldt County, Imperial County, Inyo County, Kern County, Kings County, Lake County, Lassen County, Los Angeles County, Madera County, Mendocino County, Merced County, Modoc County, Mono County, Monterey County, Napa County, Orange County, Placer County, Plumas County, Riverside County, Sacramento County, San Benito County, San Bernardino County, San Diego County, San Joaquin County, San Luis Obispo County, Santa Barbara County, Santa Clara County, Santa Cruz County, Shasta County, Sierra County, Siskiyou County, Sonoma County, Stanislaus County, Sutter County, Tehama County, Tulare County, Tuolumne County, Ventura County, Yolo County, Yuba County Expand all
Location of residency: California
---
Overview:
Note: If all funds are not awarded in phase one (November deadline) or additional funding becomes available, DWR will open a second phase of solicitation to award the remaining funds (August deadline).
NOTE:
Governor Brown issued emergency proclamations on October 9, 2017 for Butte, Lake, Mendocino, Napa, Nevada, Orange, Sonoma, and Yuba counties, and on October 10, 2017 for Solano County due to the effects of multiple fires.
In light of these emergency proclamations, DWR will be extending the deadline for submitting applications for the 2017 Groundwater Sustainability Plans (GSP) and Projects Proposal Solicitation Package (PSP) for the Sustainable Groundwater Planning (SGWP) Grant Program for those basins in counties affected by fires as part of the Governor's emergency proclamations until December 1, 2017 at 5 PM.
The deadline for submitting applications for the basins in other counties not impacted by the fires will remain November 13, 2017 at 5 PM.
Introduction
DWR is administering the SGWP Grant Program, using funds authorized by Proposition 1, to encourage sustainable management of groundwater resources that support SGMA. SGMA was signed into law in 2014 and amended the Water Code (Part 2.74 of Division 6 of the Water Code, Sections 10720-10737.8). SGMA provides the framework for sustainable groundwater management planning and implementation. SGMA text can be found at the link listed in the Foreword.
SGMA fosters sustainable groundwater management in California's designated high and medium priority groundwater basins or subbasins, hereinafter referred to as basins, by requiring local public agencies and Groundwater Sustainability Agencies (GSAs) to develop and implement GSPs or alternatives to GSPs (Alternative Plan). The regulations for the evaluation of GSPs and Alternative Plans, the implementation of GSPs and Alternative Plans, and coordination agreements between GSAs and/or stakeholders are hereinafter referred to as the GSP Regulations. The GSP Regulations were approved by the California Water Commission on May 18, 2016, and are codified in the California Code of Regulations (CCR), Title 23, Division 2, Chapter 1.5, Subchapter 2.
DWR previously issued the Guidelines that will be used to administer this grant solicitation. The Guidelines provide general information regarding program and eligibility requirements. This PSP is making a total of approximately $86.3 million available. The PSP contains specific information regarding the process, eligibility, and required content for grant proposals. Potential applicants are encouraged to read both the Guidelines and PSP prior to deciding to submit an application.
Funding
Proposition 1 authorized $100 million to be made available for competitive grants for projects that develop and implement groundwater plans and projects in accordance with groundwater planning requirements established under Division 6 (commencing with Section 10000) (Water Code Section 79775). Of the $100 million, $5 million is allocated for DWR's program delivery and another $2 million is allocated for statewide costs (issuance of bonds). Proposition 1 also requires that at least 10 percent (%), of the authorized $100 million ($10 million), be made available to projects that serve Severely Disadvantaged Communities (SDACs), defined as communities with a median household income (MHI) of less than 60% of the Statewide MHI.
DWR will solicit proposals to award funding on a competitive basis in two funding categories:
Category 1 – SDAC Projects
Category 2 – Groundwater Sustainability Plans, which has two tiers

Tier 1 - Critically overdrafted basins
Tier 2 - All other high and medium priority basins
Table 1 presents the funding information for both categories, as well as for both Tiers.
Eligible Project Types
For Category 1 projects, the project area and service area must be within a DWR Bulletin 118 (2016) basin or a non-adjudicated portion of a basin that are designated by DWR as high or medium priority basins.
Category 2 projects must be within a DWR Bulletin 118 (2016) basin or a non-adjudicated portion of a basin that are designated by DWR as high or medium priority basins.
Please check links for additional information on Bulletin 118, Basin Prioritization, Critically Overdrafted Basins, and GSA Formation provided in the Foreword.
1. Category 1 – SDAC Projects
Category 1 eligible projects must serve SDAC(s) and support groundwater sustainability planning and management in the basin. Applicant must provide information as outlined in Attachment 3 to demonstrate eligibility. Eligible Category 1 projects include but are not limited to the following examples:
TECHNICAL AND PLANNING ASSISTANCE
Vulnerability assessments
Technical assistance for SDACs to gather information and participate in groundwater sustainability planning activities
Evaluate the groundwater management needs of SDACs, including actions that foster engagement of SDACs in sustainable groundwater planning activities
OTHER PROJECTS
Develop feasibility studies
Design and environmental planning
Develop pilot or demonstration projects
Connect communities on degraded groundwater to municipal supplies
Installation of meters on groundwater production wells
Instrumentation of monitoring wells with pressure transducers
2. Category 2 – Groundwater Sustainability Plans
Category 2 eligible project types include those activities associated with the planning, development, or preparation of GSP(s) that will comply with and meet the requirements of the GSP Regulations. The use of the term "project" when describing Category 2 is used to collectively refer to the planning and development activities associated with completing a GSP.
You can learn more about this opportunity by visiting the funder's website.
Eligibility:
Applications for SGWP grants must meet all applicable eligibility criteria to be considered for grant funding as described in Guidelines Section III. Additional eligibility requirements are described below and identified in Questions 4 through 8 in Section V, Table 3 of this PSP.
CATEGORY 1:

Eligible applicants for Category 1 proposals are public agencies, non-profit organizations, public utilities, federally recognized Indian tribes, California Native American Tribes, and mutual water companies.

CATEGORY 2:

Eligible applicants for Category 2 proposals are GSAs or member agencies of the GSAs for the basin for which the application is submitted.

For basins with an Alternative, the applicant for Category 2 must be the local agency who submitted the Alternative.

For Category 2 proposals, only one application will be accepted per basin.

However, an applicant acting as the sole GSA over multiple basins must submit one consolidated application and may request up to $500,000 total for any and all additional basins, in addition to the maximum grant amount identified in Table 1.

For Category 2 proposals, the grant applicant is the agency submitting the application on behalf of the basin.
The grant applicant is also the agency that would enter into an agreement with the State, should the application be successful.
If there is more than one eligible agency within a basin, an eligible agency may be part of the proposal as a project proponent, but must identify a single entity that will act as the grant applicant and submit a basin-wide application and receive the grant on behalf of the basin.
Project proponents would access grant funding through their relationship with the grant applicant, at DWR's disc

Proposition 1 requires a minimum cost share of 50% of the total project cost.
Ineligibility:
Category 2 projects located in basins determined to be probationary under SGMA by State Water Resources Control Board are not eligible for this grant program.
Category 2 projects located in a basin in which an Alternative is approved will not be eligible for funding.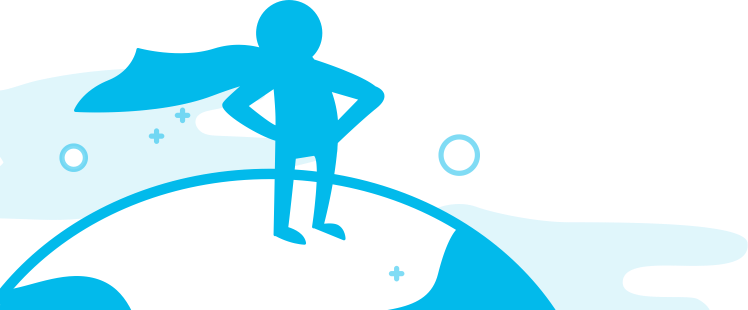 Find more grants like this
Find more grants like the Sustainable Groundwater Planning Grant (SGWP) Program by joining Instrumentl.
We help nonprofits and academics find more grants and take control of their grants process with a refreshingly intuitive online platform.