Water Desalination Grant Program: Continuous Application Process
California Department of Water Resources
Suggest an update
Grant amount: US $20,000 - US $3,000,000
Deadline: Rolling
Applicant type: Government Entity Nonprofit For-Profit Business College / University Indigenous Group
Funding uses: Research, Project / Program
Location of project: California
Location of residency: California
View website
Save
Overview:
NOTE: Applications will be reviewed and qualified projects will be awarded on a first ready, first awarded basis until all grant funds are exhausted. On a quarterly basis, applications recommended for funding will be submitted to the deputy director in a draft funding letter and an online meeting held within 10 days to receive comments prior to the release of the final funding decision. This will continue the overall process implemented in previous funding rounds.
DWR provides grants to local agencies for the planning, design, and construction of water desalination facilities for both brackish and ocean water. It also provides grants for pilot, demonstration, and research projects. DWR conducted three rounds of funding since 2005 using Proposition 50 funds. The rules and procedures for funding vary depending on funding source, availability of funds, and DWR priorities at the time of funding.
Applicants of awarded projects must enter into a grant agreement (contract). Grant disbursements generally occur after costs are incurred and are provided after review of expense documentation provided by the grantee with invoices. After project completion, there may be annual reporting for up to five years to describe briefly the results of the project.
Overview

The objective of the Program is to use grant funds to facilitate the use of desalinated water to meet the water resources needs of the state. The focus of the Program is on the development of potable water for municipal uses. The Continuous Funding Process will use available funds from Proposition 1 and potentially available funds from Proposition 50.
Project Types
Desalination Grants will be funded by Propositions 1 and 50. The 4 types of desalination projects that can be funded are:
Construction

Projects generally consists of the design and construction of a full-scale permanent desalination facility and related infrastructure to result in an operable municipal water supply project.
A Construction project can include funding for design, but design will not be funded as a stand-alone project.
Construction projects that depend upon future phases for an operable facility are not eligible.
Grant funding cap per project: Up to $10,000,000

Feasibility Studies

Projects are used to determine the need for a water supply project, to analyze the alternatives to meet the project objective, to determine whether a desalination project is the "preferred alternative", and if it is, to identify the implementation steps for the project.
Grant funding cap per project: Up to $500,000


Environmental Documentation

projects are stand-alone projects for compliance with CEQA or National Environmental Policy Act (NEPA) where the basic feasibility study has already been completed and there is a likelihood for initiation of a construction project.
As a requirement for funding, the completed portions of the feasibility study must be submitted with the application.
Grant funding cap per project: Up to $300,000

Design Pilot

Project is a small-scale prototype for a full-scale project or a full-scale component of a project and is intended to refine design criteria, aid site selection, or study particular technologies or methodologies (conventional or innovative) for the purpose of implementing an already proposed full-scale municipal desalination facility.
Grant funding cap per project: Up to $1,500,000
Project Benefits
Projects to be considered for funding should directly support local or regional water resources and directly or indirectly provide water supply benefits to the State. Grant funds are provided as an incentive to local or regional entities to implement projects that produce state, regional, and local potable water supply or reliability benefits through the planning, design, and construction of feasible brackish and seawater desalination projects. Grant funds are also provided to advance water desalination technology research pilot projects. In addition to other benefits, proposed projects will be evaluated on the following:
Increased potable water supply to increase public health and the quality of muncipal water supply systems (CWC §79767(c))
Increased water supply reliability (CWC §79767(a))
Improved water desalination technology, process effciencies, and methodologies (CWC §79767(e) & §12947(c))
Advanced methods that minimize adverse impacts to the environment associated with desalination processes and new water supplies which decrease reliance on diversions from the Delta or instream flows (CWC §79767(b) & §12946)
Contribriute to decreasing environmental impacts caused by greenhouse gas (GHG) emissions which includes energy efficiencies (i.e., water-energy nexus) (CWC §79767(b) &
§12946).
The Applicant should indicate any and all the benefits provided above and other project benefits in its application (see related Sections 3.4 and 11.2 and Attachment 14). More information about water desalination as one of the state's identified water resources management strategies to increase supplies may be found in Chapter 10, Desalination (Brackish and Sea Water), Volume 3 of the California Water Plan Update 2013.
Goals and Priorities
This section of the PSP provides Program goals and priorities.

Program and PSP Goals
The overall goal of the Program and this PSP is to fund projects that advance desalinated water as one of many water resource management strategies in the state to meet municipal water supply needs or create or improve municipal drinking water supply resiliency and reliability. These projects must cause little to no ongoing adverse impacts to the environment, especially the marine ecosystem, and be consistent with other sustainability goals as implemented by the state.
Program and PSP Priorities
All projects must be for the purpose of advancing the use of naturally occurring saline water for municipal purposes. Projects that achieve the following objectives will receive positive consideration in scoring applications:
Produce a potable water supply for municipal users through treatment of a saline raw water source to create a new water supply for the state.
Improve local water supply reliability or resiliency to drought or other emergencies.
Increase the knowledge base regarding desalination.
Support appropriate planning and/or construction of desalination facilities to increase municipal water supplies.
Conserve energy, reduce greenhouse gas (GHG) emissions, and increase carbon sequestration to meet goals in implementation of the State Climate Change Adaptation
Strategies through dedication or other use of renewable energy sources to produce municipal drinking water through desalination
Advance the ability to extract ocean water or discharge brine without ongoing adverse impacts to the environment.
Improve regional or local water supply reliability, resiliency, or redundancy that directly reduces the reliance on the long distance conveyance of fresh water (imported water) or is shown to be required for a critical sea level rise contingency.
Employ new or innovative technology, methodologies, or practices.
Directly benefit disadvantaged communities or economically distressed areas.
Provide public health benefits from improved drinking water quality or supply.
Provide the most cost–effectiveness.
Likelihood of an innovation that is the subject of a Research Pilot project to advance the innovation's usefulness to full-scale implementation in the next three to five years.
Regional projects that are identified in an IRWM plan.
Projects that provide needed water supply benefits are preferred to projects investigating the possibility of desalination to meet an estimated future water demand or to provide water supply reliability.
Projects will also be ranked according to readiness-to-proceed characteristics:
overall "ready-to-proceed" status
public acceptance

funding share commitments
executed interagency agreements
demonstrated good planning, feasibility studies
complete or nearly completed California Environmental Quality Act (CEQA) documents, including climate change impacts (e.g., greenhouse gas emission calculations)
completed or in-progress permitting and approvals
Applications within each project type will be ranked with other applications in the same project type.
Minimum Project Benefits
Grant funds are provided as an incentive to implement projects that increase state, regional, and local water supply or reliability benefits. Desalination projects may provide other valuable benefits, as defined below, to the state. A proposed project must have at least one of the following state benefits to be eligible for grant funding:
Water supply reliability improvement (CWC §79767(a))
Water quality and ecosystem benefits related to decreased reliance on diversions from the Delta or instream flows (CWC §79767(b), §12946)
Public health benefits from improved drinking water quality or supply (CWC §79767(c))
The nature of desalination is such that its most direct benefit tends to be water supply reliability improvement through increased water supply and diversification of supplies for more resiliancy in droughts or emergencies. Many desalination projects may reduce dependence on diversions from the Delta or instream flows, but actual reductions in diversions are often difficult to document and may be more long-term. This Program is focused on deriving potable water supplies from saline water with a product water that is better than existing water supplies. In some severely water short areas accessible to saline sources, desalination can provide a critically needed supply.
Another important benefit this Program is trying to achieve is development and employment of new or innovative technology or practices, especially if they can achieve:
Improved cost-effectiveness,

Increased energy efficiency,
Reduced greenhouse gas emissions, or
Reduced adverse environmental impacts from water withdrawals or brine disposal (CWC §79707(e), §12947(c)).
You can learn more about this opportunity by visiting the funder's website.
Eligibility:
Grant Applicant eligibility:

As provided for in Proposition 1 (Section 79712(a)-(b)), eligible Applicants are:

Public agencies (city, county, city and county, special district, joint powers authority, a State agency or department, or other political subdivision of the State);
Non-profit organizations (qualified under Section 501(c)(3) of Title 26 of the United States Code);
Indian Tribes (including both State tribes listed on the Native American Heritage Commission's California Tribal Consultation List, and federally recognized tribes);
Investor-owned utilities (IOUs) regulated under Public Utilities Code section 216; and
Mutual water companies

Projects proposed by public utilities regulated by the Public Utility Commission and mutual water companies must have a clear and definite public purpose and must benefit water system customers, and not the investors. (CWC section 79712).

Only a single water management entity may apply for funding. Successful grant Applicants will enter into a contractual agreement with the State, become the Grantee (funding recipient), be the primary contact with DWR, and be responsible for the administration, invoicing, and execution of the project.
Other collaborative partners not part of the water management entity may participate in the project, but only one water management entity will have a contractual relationship with DWR. Applicants who wish to collaborate on a project and pursue a regional approach to desalination facilities may elect to use a subcontractor, a joint venture, a joint powers authority, or other appropriate mechanism. A consultant may also participate as a subcontractor to the Grantee but is not able to be the legal water management entity for contract administration with DWR. DACs are eligible for technical or grant writing assistance.

Eligible Project Criteria

The primary grant program project criteria are:

Water supply reliability improvement
Water quality and ecosystem benefits related to decreased reliance on diversions from the Delta or instream flows
Public health benefits from improved drinking water quality or supply
Cost-effectiveness
Increased energy efficiency
Reduced greenhouse gas emissions

In addition to these statutory criteria, this program is focused on projects that meet the following:

Production of a new potable water supply for the state for municipal uses.
Use of naturally saline source water. Raw naturally saline water is water with a salinity that exceeds normally acceptable standards for municipal, domestic, and irrigation beneficial uses.
Use of source water that has an annual average Total Dissolved Solids (TDS) concentration exceeding 1,000 milligrams per liter

The Applicant is responsible for providing a Funding Match from non-state grant sources4 of at least fifty percent of the total Funded Project cost in the form of cash or donated services.
Ineligibility:
Private entities are not eligible for the desalination grants under this program with the exception of CPUC regulated utilities and nonprofit organizations.
Ineligible Project Types: The following project types are ineligible for funding:

Wastewater treatment, recycled water treatment, and the potable water treatment of impaired waters and agricultural drainage water intended primarily for the removal of chemicals other than salinity, even if the technology employed is one commonly used for water desalination;
Projects for reconnaissance-level master plans;
Any project that could adversely impact a wild and scenic river, or any river afforded protection under the California or Federal Wild and Scenic Rivers Act (Water Code §79711 (e));
Design, construction, operation, mitigation, or maintenance of Delta conveyance facilities (Water Code § 79710(a))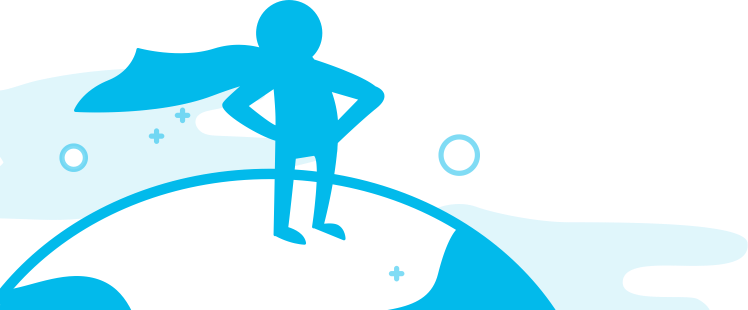 Find more grants like this
Find more grants like the Water Desalination Grant Program: Continuous Application Process by joining Instrumentl.
We help nonprofits and academics find more grants and take control of their grants process with a refreshingly intuitive online platform.