Weyerhaeuser Giving Fund Grant
Weyerhaeuser Company Foundation
Suggest an update
Grant amount: More than US $1,000
Anticipated deadline: Oct 30, 2019
Applicant type: Nonprofit Government Entity Public College / University Public Elementary / Secondary School
Funding uses: Education / Outreach, Applied Project / Program
Location of project: Canada, Counties in Alabama: Barbour County, Bullock County, Butler County, Chambers County, Cherokee County, Cleburne County, Coffee County, Conecuh County, Covington County, Crenshaw County, Dale County, Henry County, Houston County, Lamar County, Lee County, Macon County, Marengo County, Monroe County, Montgomery County, Pike County, Randolph County, Russell County, Tallapoosa County, Wilcox County, Counties in Arkansas: Ashley County, Bradley County, Calhoun County, Cleveland County, Columbia County, Dallas County, Drew County, Garland County, Grant County, Hempstead County, Hot Spring County, Howard County, Jefferson County, Lafayette County, Lincoln County, Little River County, Miller County, Nevada County, Ouachita County, Polk County, Pulaski County, Saline County, Sevier County, Union County, Counties in California: Los Angeles County, Sacramento County, San Bernardino County, San Joaquin County, Counties in Colorado: Adams County, Denver County, Douglas County, Counties in Florida: Alachua County, Baker County, Bay County, Bradford County, Calhoun County, Clay County, Columbia County, Duval County, Flagler County, Gadsden County, Holmes County, Jackson County, Levy County, Putnam County, St. Johns County, Union County, Volusia County, Walton County, Washington County, Counties in Georgia: Baker County, Baldwin County, Bleckley County, Brantley County, Bryan County, Bulloch County, Burke County, Butts County, Calhoun County, Carroll County, Charlton County, Chatham County, Chattahoochee County, Chattooga County, Clarke County, Clay County, Coweta County, Crawford County, Decatur County, Dodge County, Early County, Effingham County, Elbert County, Emanuel County, Floyd County, Franklin County, Glascock County, Glynn County, Gordon County, Greene County, Hall County, Hancock County, Haralson County, Harris County, Heard County, Houston County, Jasper County, Jefferson County, Jenkins County, Johnson County, Jones County, Laurens County, Liberty County, Lincoln County, Long County, Madison County, Marion County, McDuffie County, McIntosh County, Meriwether County, Morgan County, Murray County, Newton County, Oconee County, Oglethorpe County, Pike County, Polk County, Putnam County, Quitman County, Randolph County, Schley County, Screven County, Spalding County, Stewart County, Sumter County, Talbot County, Taliaferro County, Tattnall County, Taylor County, Telfair County, Terrell County, Toombs County, Treutlen County, Troup County, Twiggs County, Upson County, Warren County, Washington County, Wayne County, Webster County, Wilkes County, Wilkinson County, Counties in Louisiana: Bienville Parish, Caddo Parish, Caldwell Parish, Catahoula Parish, Grant Parish, Jackson Parish, LaSalle Parish, Lincoln Parish, Livingston Parish, Morehouse Parish, Natchitoches Parish, Ouachita Parish, Sabine Parish, St. Helena Parish, Union Parish, Washington Parish, Winn Parish, Counties in Maine: Franklin County, Oxford County, Penobscot County, Piscataquis County, Somerset County, Waldo County, Counties in Michigan: Alger County, Baraga County, Chippewa County, Crawford County, Delta County, Dickinson County, Houghton County, Iron County, Luce County, Mackinac County, Marquette County, Menominee County, Ontonagon County, Schoolcraft County, Counties in Mississippi: Amite County, Attala County, Calhoun County, Claiborne County, Clarke County, Copiah County, Covington County, Forrest County, Franklin County, George County, Greene County, Jasper County, Jefferson County, Jefferson Davis County, Jones County, Kemper County, Lauderdale County, Lawrence County, Leake County, Lincoln County, Lowndes County, Madison County, Marion County, Neshoba County, Newton County, Noxubee County, Pearl River County, Perry County, Pike County, Rankin County, Scott County, Simpson County, Smith County, Stone County, Wayne County, Webster County, Wilkinson County, Winston County, Counties in Montana: Flathead County, Lake County, Lincoln County, Mineral County, Missoula County, Ravalli County, Sanders County, Coos County, New Hampshire, Counties in North Carolina: Beaufort County, Craven County, Lenoir County, Mecklenburg County, Pitt County, Surry County, Washington County, Wilkes County, McCurtain County, Oklahoma, Counties in Oregon: Benton County, Clackamas County, Clatsop County, Columbia County, Coos County, Curry County, Jackson County, Josephine County, Lane County, Lincoln County, Linn County, Marion County, Polk County, Tillamook County, Washington County, Yamhill County, Counties in South Carolina: Abbeville County, Aiken County, Allendale County, Anderson County, Bamberg County, Barnwell County, Berkeley County, Charleston County, Chester County, Clarendon County, Colleton County, Dorchester County, Edgefield County, Fairfield County, Florence County, Georgetown County, Greenwood County, Hampton County, Jasper County, Kershaw County, Lancaster County, Laurens County, Lee County, McCormick County, Newberry County, Orangeburg County, Richland County, Saluda County, Sumter County, Union County, Williamsburg County, Counties in Texas: Bowie County, Cass County, Counties in Vermont: Caledonia County, Essex County, Orleans County, Counties in Virginia: Albemarle County, Amherst County, Appomattox County, Bedford County, Buckingham County, Campbell County, Charlotte County, Cumberland County, Franklin County, Greensville County, Halifax County, Nelson County, Pittsylvania County, Counties in Washington: Chelan County, Clark County, Cowlitz County, Grays Harbor County, King County, Klickitat County, Lewis County, Pacific County, Skagit County, Snohomish County, Thurston County, Wahkiakum County, Counties in West Virginia: Braxton County, Fayette County, Greenbrier County, Nicholas County, Pocahontas County, Randolph County, Upshur County, Webster County Expand all
Location of residency: Canada, Counties in Alabama: Barbour County, Bullock County, Butler County, Chambers County, Cherokee County, Cleburne County, Coffee County, Conecuh County, Covington County, Crenshaw County, Dale County, Henry County, Houston County, Lamar County, Lee County, Macon County, Marengo County, Monroe County, Montgomery County, Pike County, Randolph County, Russell County, Tallapoosa County, Wilcox County, Counties in Arkansas: Ashley County, Bradley County, Calhoun County, Cleveland County, Columbia County, Dallas County, Drew County, Garland County, Grant County, Hempstead County, Hot Spring County, Howard County, Jefferson County, Lafayette County, Lincoln County, Little River County, Miller County, Nevada County, Ouachita County, Polk County, Pulaski County, Saline County, Sevier County, Union County, Counties in California: Los Angeles County, Sacramento County, San Bernardino County, San Joaquin County, Counties in Colorado: Adams County, Denver County, Douglas County, Counties in Florida: Alachua County, Baker County, Bay County, Bradford County, Calhoun County, Clay County, Columbia County, Duval County, Flagler County, Gadsden County, Holmes County, Jackson County, Levy County, Putnam County, St. Johns County, Union County, Volusia County, Walton County, Washington County, Counties in Georgia: Baker County, Baldwin County, Bleckley County, Brantley County, Bryan County, Bulloch County, Burke County, Butts County, Calhoun County, Carroll County, Charlton County, Chatham County, Chattahoochee County, Chattooga County, Clarke County, Clay County, Coweta County, Crawford County, Decatur County, Dodge County, Early County, Effingham County, Elbert County, Emanuel County, Floyd County, Franklin County, Glascock County, Glynn County, Gordon County, Greene County, Hall County, Hancock County, Haralson County, Harris County, Heard County, Houston County, Jasper County, Jefferson County, Jenkins County, Johnson County, Jones County, Laurens County, Liberty County, Lincoln County, Long County, Madison County, Marion County, McDuffie County, McIntosh County, Meriwether County, Morgan County, Murray County, Newton County, Oconee County, Oglethorpe County, Pike County, Polk County, Putnam County, Quitman County, Randolph County, Schley County, Screven County, Spalding County, Stewart County, Sumter County, Talbot County, Taliaferro County, Tattnall County, Taylor County, Telfair County, Terrell County, Toombs County, Treutlen County, Troup County, Twiggs County, Upson County, Warren County, Washington County, Wayne County, Webster County, Wilkes County, Wilkinson County, Counties in Louisiana: Bienville Parish, Caddo Parish, Caldwell Parish, Catahoula Parish, Grant Parish, Jackson Parish, LaSalle Parish, Lincoln Parish, Livingston Parish, Morehouse Parish, Natchitoches Parish, Ouachita Parish, Sabine Parish, St. Helena Parish, Union Parish, Washington Parish, Winn Parish, Counties in Maine: Franklin County, Oxford County, Penobscot County, Piscataquis County, Somerset County, Waldo County, Dorchester County, Maryland, Counties in Michigan: Alger County, Baraga County, Chippewa County, Crawford County, Delta County, Dickinson County, Houghton County, Iron County, Luce County, Mackinac County, Marquette County, Menominee County, Ontonagon County, Schoolcraft County, Counties in Mississippi: Amite County, Attala County, Calhoun County, Claiborne County, Clarke County, Copiah County, Covington County, Forrest County, Franklin County, George County, Greene County, Jasper County, Jefferson County, Jefferson Davis County, Jones County, Kemper County, Lauderdale County, Lawrence County, Leake County, Lincoln County, Lowndes County, Madison County, Marion County, Neshoba County, Newton County, Noxubee County, Pearl River County, Perry County, Pike County, Rankin County, Scott County, Simpson County, Smith County, Stone County, Wayne County, Webster County, Wilkinson County, Winston County, Counties in Montana: Flathead County, Lake County, Lincoln County, Mineral County, Missoula County, Ravalli County, Sanders County, Coos County, New Hampshire, Counties in North Carolina: Beaufort County, Craven County, Lenoir County, Mecklenburg County, Pitt County, Surry County, Washington County, Wilkes County, McCurtain County, Oklahoma, Counties in Oregon: Benton County, Clackamas County, Clatsop County, Columbia County, Coos County, Curry County, Jackson County, Josephine County, Lane County, Lincoln County, Linn County, Marion County, Polk County, Tillamook County, Washington County, Yamhill County, Counties in South Carolina: Abbeville County, Aiken County, Allendale County, Anderson County, Bamberg County, Barnwell County, Berkeley County, Charleston County, Chester County, Clarendon County, Colleton County, Dorchester County, Edgefield County, Fairfield County, Florence County, Georgetown County, Greenwood County, Hampton County, Jasper County, Kershaw County, Lancaster County, Laurens County, Lee County, McCormick County, Newberry County, Orangeburg County, Richland County, Saluda County, Sumter County, Union County, Williamsburg County, Counties in Texas: Bowie County, Cass County, La Salle County, Counties in Vermont: Caledonia County, Essex County, Orleans County, Counties in Virginia: Albemarle County, Amherst County, Appomattox County, Bedford County, Buckingham County, Campbell County, Charlotte County, Cumberland County, Franklin County, Greensville County, Halifax County, Nelson County, Pittsylvania County, Counties in Washington: Chelan County, Clark County, Cowlitz County, Grays Harbor County, King County, Klickitat County, Lewis County, Pacific County, Skagit County, Snohomish County, Thurston County, Wahkiakum County, Counties in West Virginia: Braxton County, Fayette County, Greenbrier County, Nicholas County, Pocahontas County, Randolph County, Upshur County, Webster County Expand all
View website
Save
Need help writing this grant?
---
Overview:
We support U.S. and Canadian communities where we have a significant presence or business interest. These communities range from rural to metropolitan, each with unique priorities and needs. Our employees serve on local advisory committees for our Giving Fund and develop funding priorities within four focus areas to support their particular communities. This provides a strong company wide framework for giving while allowing flexibility to meet unique needs in our different communities.

The focus areas are listed below:

Affordable Housing and Shelter
Support the production and preservation of affordable, efficient and healthy housing, including organizations that provide affordable homes for working families, and organizations providing support that helps homeless families achieve permanent, stable housing.
Education and Youth Development
Strengthen public schools in Weyerhaeuser operating communities and build relationships to become an effective partner in advancing student learning.
Support district-level improvements to teaching and learning that promote student achievement and ensure more students graduate ready for the world of work, advanced learning and life.
Support educational programs and organizations that enhance and enrich learning experiences for youth.
Environmental Stewardship
Sustainable Communities:

Includes projects that assist in green building efforts, energy efficiency programs, urban park projects

Natural Resources:

Includes the protection, conservation and restoration of natural resources, habitats, and non-urban parks, land restoration

Climate Change and Renewable Energy:

Includes projects that support climate change and renewable energy efforts

Environmental Education:

Includes projects that inspire behaviors of environmental citizenship and stewardship, educate communities on environmental issues, and provide environmental education programs for teachers and students that develop critical thinking skills and improve environmental literacy.
Human Services, Civic and Cultural Growth
Support the economic well-being and health of our communities and their most vulnerable residents.
Support programs that serve the basic needs of families, move people toward self-reliance and family sustainability, promote economic development, provide cultural enrichment, and respond to local emergencies or disasters.
You can learn more about this opportunity by visiting the funder's website.
Eligibility:
To be eligible to receive funding an organization must s

erve a Weyerhaeuser community.

Weyerhaeuser communities can be found here under the "Where We Give" tab.

Organizations must be one or more of the following:

A tax-exempt, nonprofit public charity classified under Section 501(c)(3) of the U.S. Internal Revenue Code

A registered charity in Canada with a Canada Revenue Agency Number

Registered as a provincial nonprofit society

A public education institutions
A government entities qualified under Section 170(c)(1) of the U.S. Internal Revenue Code
A qualified Canadian municipality
Preferences:
In considering requests for support, preference is given to projects and programs that meet the following criteria:

Serve a broad range of community residents
Meet an important community need within our key areas of focus
Show strong support from community leaders and other funders
Are sustainable and managed competently with a history of accountability, results, cost-effectiveness, strong leadership and innovation
Provide a significant and measurable impact on quality of life
Ineligibility:
Our Giving Fund does not support:

Local community projects, services and organizations outside of a Weyerhaeuser community (see Where We Give)
Activities that provide a direct or tangible benefit to Weyerhaeuser or our employees
Individuals, including direct scholarship or bursary assistance
Fraternal, social, labor or political organizations
Activities that influence legislation
Groups that discriminate based upon an individual's gender, race, color, religion, national origin, age, disability, sexual orientation, gender identity, veteran status, marital status or any other characteristic protected by local, state or federal law.
Organizations seeking funds for theological purposes
Groups or individuals seeking funds for sponsorships or to purchase tickets or tables at fundraising benefits
Sports teams or athletic events
Operating deficits or debt liquidation
Services the public sector is reasonably expected to provide
Endowments and memorials
Capital campaigns
Multiyear requests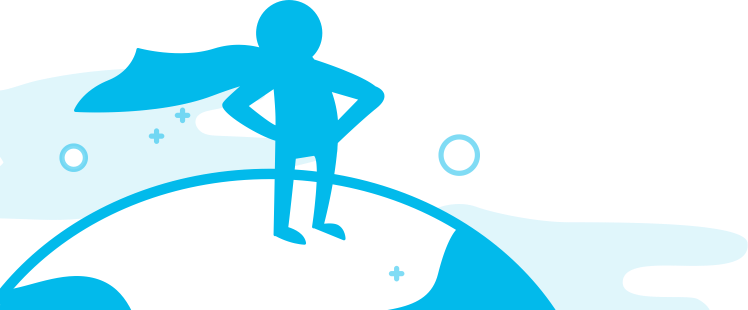 Find more grants like this
Find more grants like the Weyerhaeuser Giving Fund Grant by joining Instrumentl.
We help nonprofits and academics find more grants and take control of their grants process with a refreshingly intuitive online platform.