Whitley Award
Whitley Fund for Nature
Suggest an update
Grant amount: £40,000
Anticipated deadline: Oct 31, 2020
Applicant type: Research Scientist Postdoctoral Researcher Faculty Working Professional Nonprofit
Funding uses: Research, Education / Outreach, Project / Program
Location of project: Micronesia; Afghanistan; Albania; Algeria; Angola; Argentina; Armenia; Azerbaijan; Bangladesh; Belarus; Belize; Benin; Bhutan; Bolivia; Bosnia and Herzegovina; Botswana; Brazil; Bulgaria; Burkina Faso; Burundi; Cambodia; Cameroon; Cape Verde; Central African Republic; Chad; China; Colombia; Comoros; Congo; Congo, The Democratic Republic Of The; Costa Rica; Cuba; Côte D'Ivoire; Djibouti; Dominica; Dominican Republic; Ecuador; Egypt; El Salvador; Equatorial Guinea; Eritrea; Ethiopia; Fiji; Gabon; Gambia; Georgia; Ghana; Grenada; Guatemala; Guinea; Guinea-Bissau; Guyana; Haiti; Honduras; India; Indonesia; Iran, Islamic Republic Of; Iraq; Jamaica; Jordan; Kazakhstan; Kenya; Kiribati; Korea, Democratic People's Republic Of; Kyrgyzstan; Lao People's Democratic Republic; Lebanon; Lesotho; Liberia; Libya; Macedonia, the Former Yugoslav Republic Of; Madagascar; Malawi; Malaysia; Maldives; Mali; Marshall Islands; Mauritania; Mauritius; Mayotte; Mexico; Micronesia, Federated States Of; Moldova, Republic of; Mongolia; Montenegro; Morocco; Mozambique; Myanmar; Namibia; Nepal; Nicaragua; Niger; Nigeria; Pakistan; Palau; Palestine, State of; Panama; Papua New Guinea; Paraguay; Peru; Philippines; Romania; Russian Federation; Rwanda; Saint Lucia; Saint Vincent And The Grenadines; Samoa; Sao Tome and Principe; Senegal; Serbia; Seychelles; Sierra Leone; Solomon Islands; Somalia; South Africa; South Sudan; Sri Lanka; Sudan; Suriname; Swaziland; Syrian Arab Republic; Tajikistan; Tanzania, United Republic of; Thailand; Timor-Leste; Togo; Tonga; Tunisia; Turkey; Turkmenistan; Tuvalu; Uganda; Ukraine; Uzbekistan; Vanuatu; Venezuela, Bolivarian Republic of; Vietnam; Yemen; Zambia; Zimbabwe; American Samoa Show all
Location of residency: Afghanistan; Albania; Algeria; Angola; Argentina; Armenia; Azerbaijan; Bangladesh; Belarus; Belize; Benin; Bhutan; Bolivia; Bosnia and Herzegovina; Botswana; Brazil; Bulgaria; Burkina Faso; Burundi; Cambodia; Cameroon; Cape Verde; Central African Republic; Chad; China; Colombia; Comoros; Congo; Congo, The Democratic Republic Of The; Costa Rica; Cuba; Côte D'Ivoire; Djibouti; Dominica; Dominican Republic; Ecuador; Egypt; El Salvador; Equatorial Guinea; Eritrea; Ethiopia; Fiji; Gabon; Gambia; Georgia; Ghana; Grenada; Guatemala; Guinea; Guinea-Bissau; Guyana; Haiti; Honduras; India; Indonesia; Iran, Islamic Republic Of; Iraq; Jamaica; Jordan; Kazakhstan; Kenya; Kiribati; Korea, Democratic People's Republic Of; Lao People's Democratic Republic; Lebanon; Lesotho; Liberia; Libya; Macedonia, the Former Yugoslav Republic Of; Madagascar; Malawi; Malaysia; Maldives; Mali; Marshall Islands; Mauritania; Mauritius; Mayotte; Mexico; Micronesia, Federated States Of; Moldova, Republic of; Mongolia; Montenegro; Morocco; Mozambique; Myanmar; Namibia; Nepal; Nicaragua; Niger; Nigeria; Pakistan; Palau; Palestine, State of; Panama; Papua New Guinea; Paraguay; Peru; Philippines; Romania; Russian Federation; Rwanda; Saint Lucia; Saint Vincent And The Grenadines; Samoa; Sao Tome and Principe; Senegal; Serbia; Seychelles; Sierra Leone; Solomon Islands; Somalia; South Africa; South Sudan; Sri Lanka; Sudan; Suriname; Swaziland; Syrian Arab Republic; Tajikistan; Tanzania, United Republic of; Thailand; Timor-Leste; Togo; Tonga; Tunisia; Turkey; Turkmenistan; Tuvalu; Uganda; Ukraine; Uzbekistan; Vanuatu; Venezuela, Bolivarian Republic of; Vietnam; Yemen; Zambia; Zimbabwe; American Samoa Show all
Location of citizenship: Afghanistan; Albania; Algeria; Angola; Argentina; Armenia; Azerbaijan; Bangladesh; Belarus; Belize; Benin; Bhutan; Bolivia; Bosnia and Herzegovina; Botswana; Brazil; Bulgaria; Burkina Faso; Burundi; Cambodia; Cameroon; Cape Verde; Central African Republic; Chad; China; Colombia; Comoros; Congo; Congo, The Democratic Republic Of The; Costa Rica; Cuba; Côte D'Ivoire; Djibouti; Dominica; Dominican Republic; Ecuador; Egypt; El Salvador; Equatorial Guinea; Eritrea; Ethiopia; Fiji; Gabon; Gambia; Georgia; Ghana; Grenada; Guatemala; Guinea; Guinea-Bissau; Guyana; Haiti; Honduras; India; Indonesia; Iran, Islamic Republic Of; Iraq; Jamaica; Jordan; Kazakhstan; Kenya; Kiribati; Korea, Democratic People's Republic Of; Lao People's Democratic Republic; Lebanon; Lesotho; Liberia; Libya; Macedonia, the Former Yugoslav Republic Of; Madagascar; Malawi; Malaysia; Maldives; Mali; Marshall Islands; Mauritania; Mauritius; Mayotte; Mexico; Micronesia, Federated States Of; Moldova, Republic of; Mongolia; Montenegro; Morocco; Mozambique; Myanmar; Namibia; Nepal; Nicaragua; Niger; Nigeria; Pakistan; Palau; Palestine, State of; Panama; Papua New Guinea; Paraguay; Peru; Philippines; Romania; Russian Federation; Rwanda; Saint Lucia; Saint Vincent And The Grenadines; Samoa; Sao Tome and Principe; Senegal; Serbia; Seychelles; Sierra Leone; Solomon Islands; Somalia; South Africa; South Sudan; Sri Lanka; Sudan; Suriname; Swaziland; Syrian Arab Republic; Tajikistan; Tanzania, United Republic of; Thailand; Timor-Leste; Togo; Tonga; Tunisia; Turkey; Turkmenistan; Tuvalu; Uganda; Ukraine; Uzbekistan; Vanuatu; Venezuela, Bolivarian Republic of; Vietnam; Yemen; Zambia; Zimbabwe; American Samoa Show all
View website
Save
Need help writing this grant?
Overview:
WFN gives funding, training and recognition to local conservation leaders working in resource-poor, biodiversity-rich countries. We offer three types of grant to enable conservationists to scale up their vital work and make a real and measurable difference to wildlife and local communities.
The Whitley Awards
Our flagship conservation prizes are won competitively following assessment by an expert academic panel and are worth £40,000 in project funding over one year. Also called 'Green Oscars', these high-profile Awards are presented by our patron, HRH The Princess Royal at the annual Whitley Awards Ceremony in London.
We support grassroots wildlife conservationists through our flagship prizes, the Whitley Awards. These coveted Awards are won competitively following assessment by an expert academic panel and are worth £40,000 in project funding over one year. Often referred to as 'Green Oscars', the Awards are presented by our Patron, HRH The Princess Royal at an annual ceremony held in London each spring.
Winning a Whitley Award is not just about receiving financial support; it comes with a significant boost in profile and provides an international stage for winners to draw attention to the environmental issues they face. Winning a Whitley Award can increase visibility, generate local and national pride and catalyse political action to support conservation leaders and their NGOs.
During the Awards week, winners receive professional media and speech training to enable them to effectively communicate their important work and inspire further philanthropic support. Tailor-made films narrated by WFN Trustee, Sir David Attenborough, PR assistance and publicity materials are distributed to the UK and overseas media to raise awareness and champion their success.
Whitley Award winners join a growing network of more than 190 conservationists in 80 countries who share knowledge and ideas – working together to protect the planet – with opportunities to apply for WFN Continuation Funding in the future.
Whitley Awards are for dynamic mid-career conservationists who are leading wildlife conservation projects in developing countries. Winners tend to be nationals of the country in which they are working, and are looking to scale up work that is proven to be effective and would benefit from further funding and profile boost. To be eligible, projects must involve local communities at the grassroots level and deliver practical action that is founded on science.
You can learn more about this opportunity by visiting the funder's website.
Eligibility:
What WFN Will Fund

Not High Income Economy countries – Wildlife conservation projects led by local leaders based in countries that are not defined as a High Income Economy by the World Bank.

Exceptions to this criterion include Equatorial Guinea and certain island nations in the Caribbean.
If you have any questions about eligible countries, please contact WFN.

Nationals with local support – a key focus of the Whitley Award is to boost the profile of leaders who are nationals of the country in which they are working.

There are some exceptions, for example long term residency (15+ years) or commitment to country/region/ building capacity of local team members for future leadership.

locally incorporated NGOs - We seek grassroots conservationists from locally incorporated NGOs in biodiversity-rich developing countries, rather than in-country staff employed by NGOs headquartered in developed countries – but if you are in doubt please contact us.
Good communicators and passionate leaders – people who will inspire others and importantly, who will collaborate and share results.

Please note applicants must be able to communicate in English.

Leadership and teamwork – Whitley Awards are won by individuals backed by an appropriate team/organisation.
Projects that are based on scientific evidence and understanding – this can be in the leader, expertise on the team, or via partners/collaboration.
Work involving (and benefitting) the local community and stakeholders is essential.
Ecosystem / landscape level projects are preferred.

Genuine flagships are great, but not if results are purely species-specific.

Projects must be able to demonstrate evidence of success.

We do not generally fund pilot projects or work that is at the start-up stage.

Grassroots, pragmatic work that is realistic, but ambitious too.

We look for applicants on the cusp of 'something big' and work that is replicable or scalable.

Actions that will have clear, measurable outcomes – we look for applications that have given careful thought to what indicators can be measured to evidence impact.
Sustainable projects – we want the work to continue into the future, well past the Whitley Award.

Successful proposals will demonstrate long-term planning.

Projects that demonstrate value for money and ability to manage funding at the Whitley Award level (£40,000).

Organisations with Audited Accounts are preferred.

Projects for which an Award will make a big difference.

Priority will be given to those that can demonstrate need.

Work that needs publicity – ones that will do well if 'doors can be opened' via the media and enhanced recognition.
Ineligibility:
Individuals working in isolation and team/joint entries are not eligible.
What WFN Will Not Fund

Projects based in High Income Economies as defined by the World Bank. If your project is based in a country that has recently been re-classified as having a High Income Economy, please contact WFN.
Recent expatriates – such leaders do excellent work around the world but are not the focus of this Awards scheme, which aims to champion local leaders.
Pure academic research – winners need to have larger aims than 'research and publish'. Any research should be applied research.
MSc / PhD fieldwork – if students benefit from a project funded that is great, but we will not fund the fieldwork as an end to itself.
Expeditions and conference attendance.
'Start-up' or pilot projects. Evidence of prior success is very important.
Absentee leaders – especially if the leader is mid-PhD and will be absent from the project for long periods and/or based abroad.
'One-man bands' – people who will not reward emerging leadership on their team, train team members or who are reluctant to collaborate.
Joint applications or nominations for someone else.
Pure rural/ economic/ sustainable development where direct conservation benefits are hard to quantify.
Land purchase or projects focussed on construction of buildings.
Animal welfare & rehabilitation of captive animals.
Captive breeding – we recognise it as useful conservation tool, but at the level of funding we have available, we can't make much impact. Therefore, we would only fund captive breeding where underlying causes of species decline in the wild have been fully addressed prior to breeding species in captivity.
Government employees. However, we are aware that grey areas exist where conservationists will often be affiliated with government institutions in order to operate. If this is the case, please contact WFN.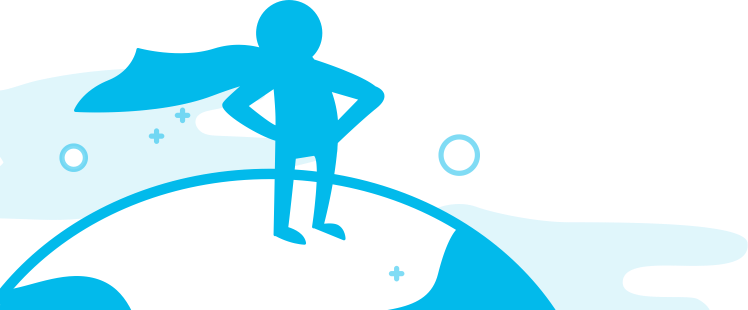 Find more grants like this
Find more grants like the Whitley Award by joining Instrumentl.
We help nonprofits and academics find more grants and take control of their grants process with a refreshingly intuitive online platform.