We're here to help you move the world forward.
We propel the best non-profits into a bigger, brighter future by building a better way to fundraise.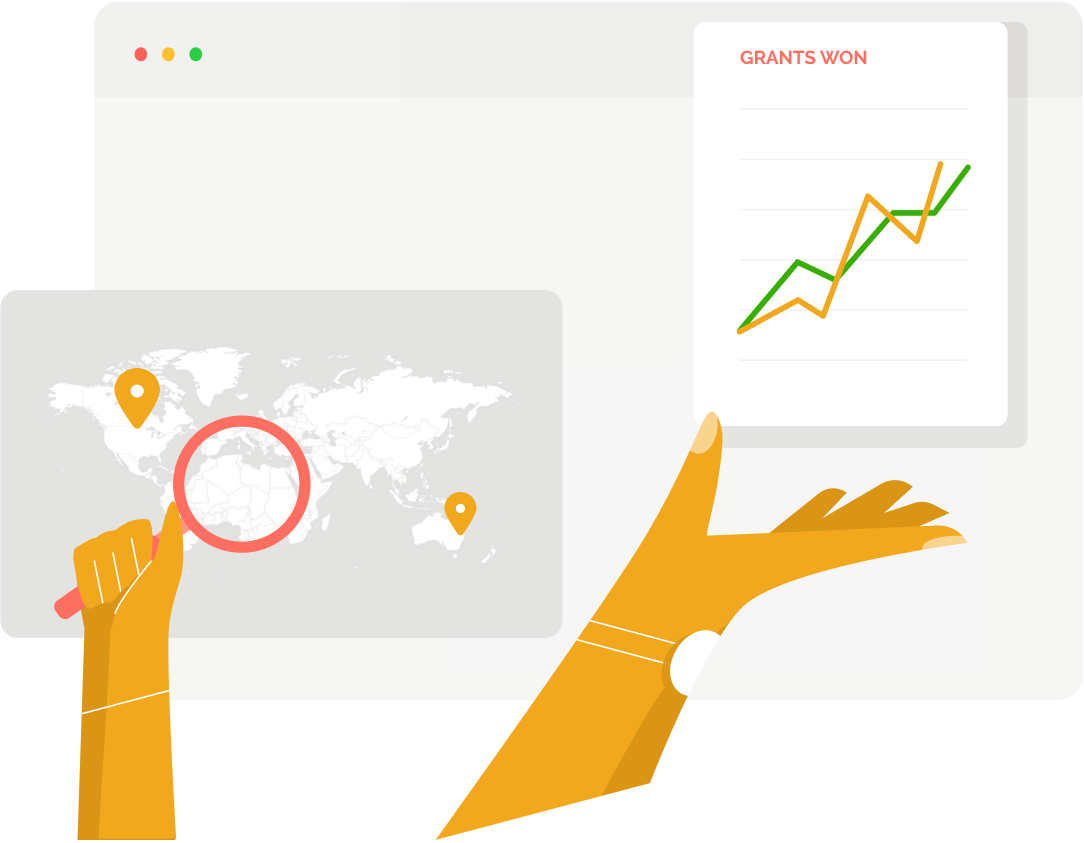 ---
We know because we've been there
Backed by years of personal and professional experience in the nonprofit and academic arenas, our team came together to create the most comprehensive source of grant and funder data in the world, and designed it around the needs of our community.
Founded in 2014, Instrumentl was built to help fundraisers make the best use of their valuable time and energy. We make the grant process faster, easier, and more efficient, so you can do what you do best: make a positive impact. We're headquartered in San Francisco, and thanks to the thousands of nonprofits and academic institutions that use us to find their funding, there's a little part of Instrumentl in every US state and country around the world.
We believe in the hard working folks that accelerate social progress and propel innovation. That's why we think it's time for the lack of available funding to stop getting in the way. Our mission is to help you move the world forward, one project at a time.
---
Meet the Leadership Team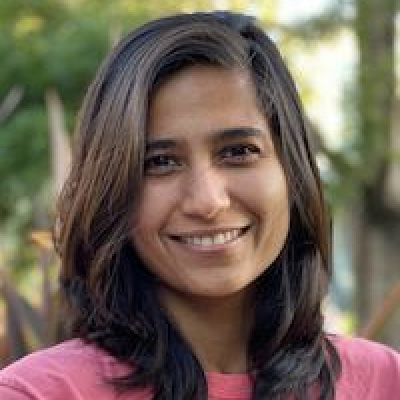 Gauri Manglik
CEO and Co-founder
---
Gauri started her first company at age 21. After its acquisition by Airbnb, she championed the value of personalization and discovery at Airbnb and led their mobile and special projects teams. Her unique user experience designs have been featured by Apple two years in a row. Gauri has a degree in Computer Science from NYU.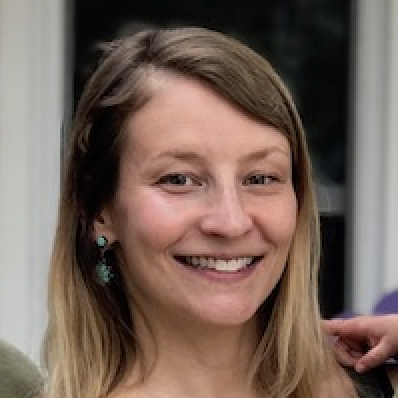 Katharine Corriveau
COO and Co-founder
---
Prior to co-founding Instrumentl, Katharine was a fundraiser for UC Berkeley and worked with their Museum of Vertebrate Zoology as well as the Botanic Garden. Being a Kat of nine lives she also surveyed alpine plants in the mountains of British Columbia, collected data on red squirrels and their response to changing climate in the Yukon and protected piping plovers on the Atlantic coast. Katharine holds an MBA/MA in Museum Studies, & an MS and BSC in Agriculture and Environmental Sciences.

Angela Braren
Head of Growth and Co-founder
---
Before Instrumentl Angela worked in development at the Global Fund for Women (previously the International Museum of Women) where she wrote and administered grants. Angela is trained as a biologist and put her scientific know-how to use by improving habitat for Atlantic salmon. Some say she's responsible for blowing up dams and roads or any obstruction that got in the way of their migration, but that's a story for another time. Angela has a MA in Critical Studies and a BA in Ecology.
Tina Drake
Head of Grant Operations
---
Tina joins Instrumentl after pursuing a graduate degree in oceanography at MIT & Woods Hole Oceanographic Institution and working as a barista in Boston. She received her BA in physics from Middlebury College. When she's not keeping Instrumentl's grant database in tip-top shape, she's leading the charge to add an office dog to the team; the move is hotly contested by the office cat, Bella.